For my "lockdown holiday" I thought I'd walk the route of the Canterbury Tales. I assumed, wrongly, that there would be loads about it online. There isn't. There are some great resources, but it took me longer than I'd thought to find a GPX map for my phone so this is a quick tying together of what I managed to find and a mini-diary of the hike.
In terms of guidebooks, Leigh Hatts' book is basically all there is. Luckily, it's excellent.
I decided early on that it'd be cheaper, and easier given COVID and my last minute decision to train to and from London. If you need accommodation, the Pilgrims Way website has some information (as well as the guidebook)
In terms of maps, the British Pilgrimage Trust has got a version of Leigh Hatt's route, along with some instructions on how to use GPX if you haven't done so before. (It's a lifesaver – and apps like ViewRanger mean that you can use it in airplane mode, so saving your battery). The Trust are brilliantly helpful and mail you all the different options – Winchester to Canterbury, London to Otford and Rochester add-on, I edited them into one London (Southwark) to Canterbury GPX file.
In terms of tips looking back on it:
There's a fair amount of concrete/road walking so blisters are more likely.
Up to Dartford, there are plenty of shops for food and water. After that, taking your own is probably advisable. There are pubs and shops but they don't always serve food and aren't open on London hours.
Don't do the Rochester add on. Rochester castle and cathedral are worth a visit but I wish I'd done it by train on a day trip from London. I was lucky enough to have good company but the walk up the Medway towards the M20 is not really worth it.
And for the pictures, comments, etc.
Day 1
Started late so ended very hot

Guidebook told me to look at the hill through London Bridge – it's Shooters Hill and, a little dispiritingly, the halfway point for today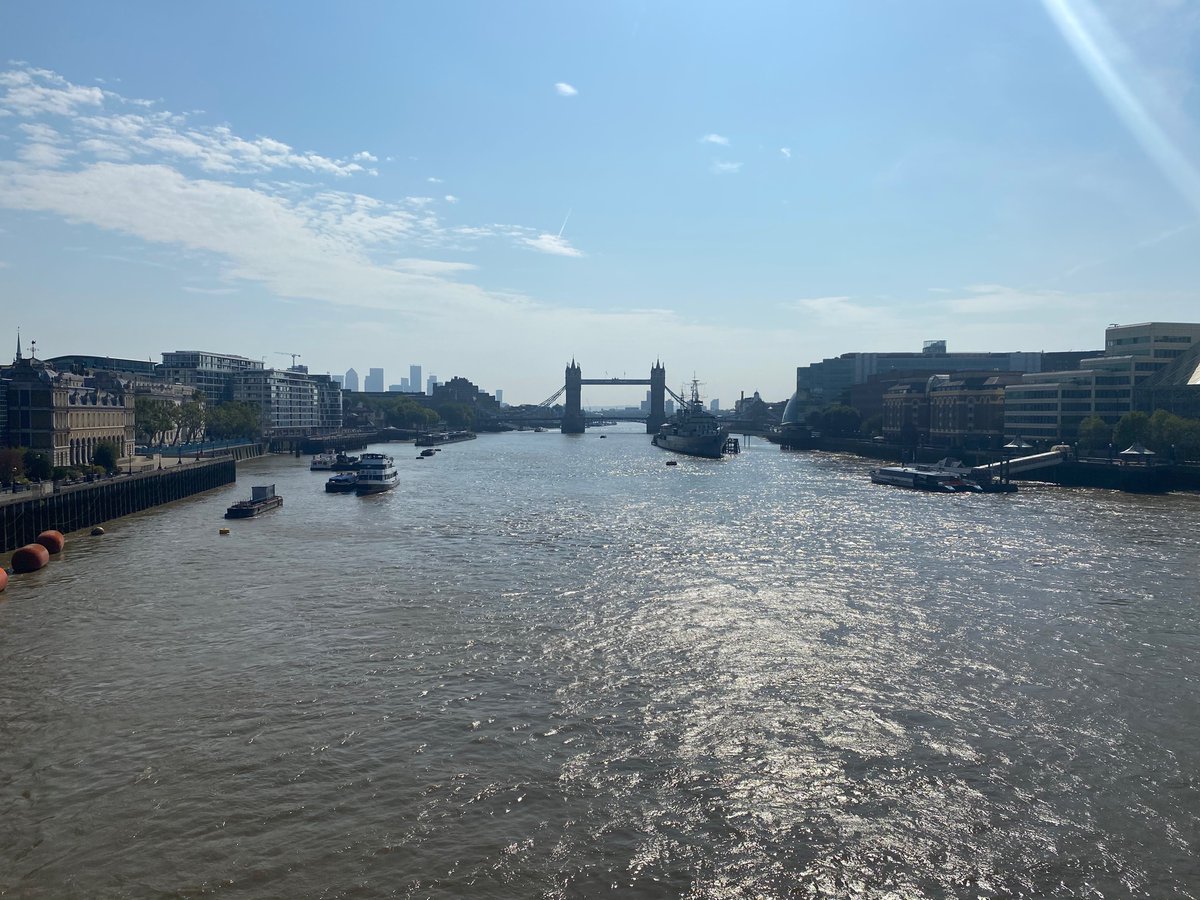 The real start is the cathedral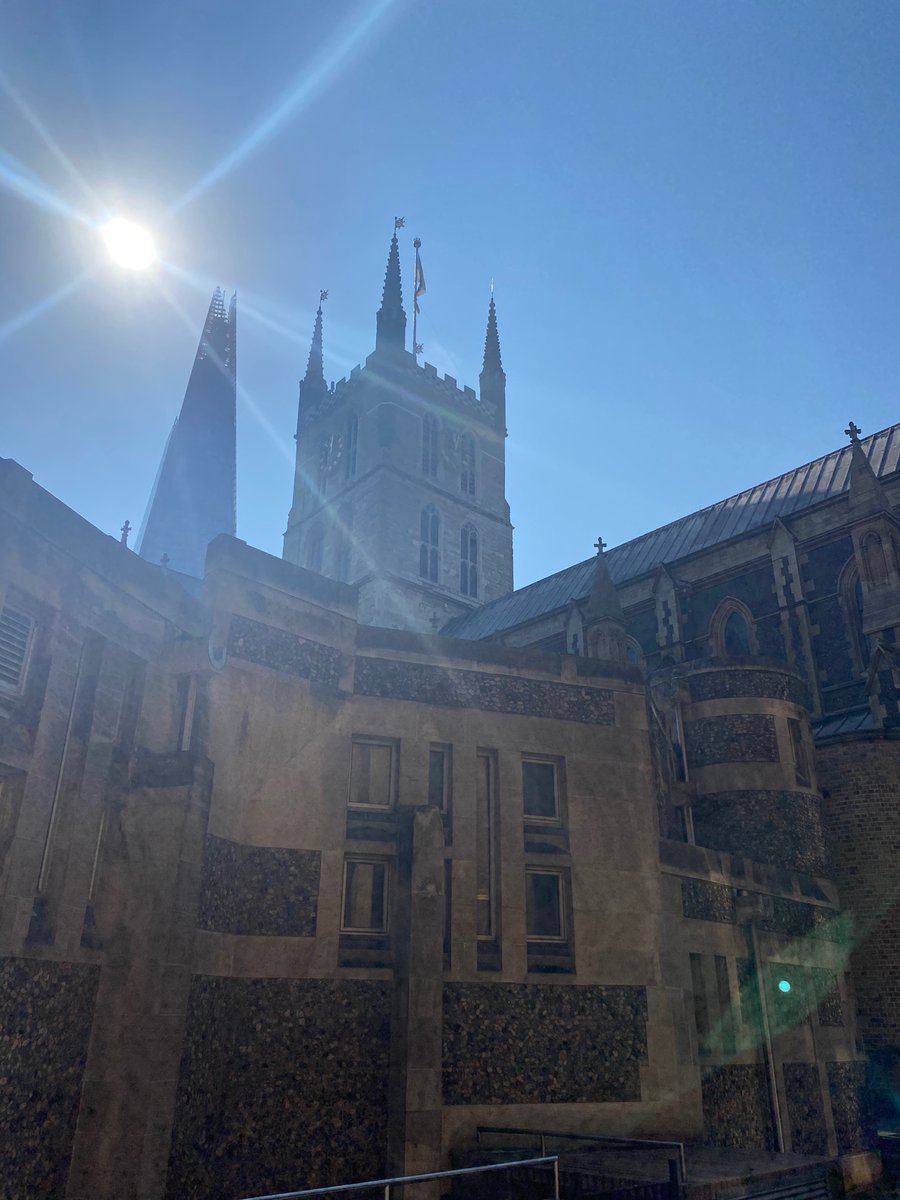 and then through the market to Borough High Street to see the first bit of evidence in Talbot Yard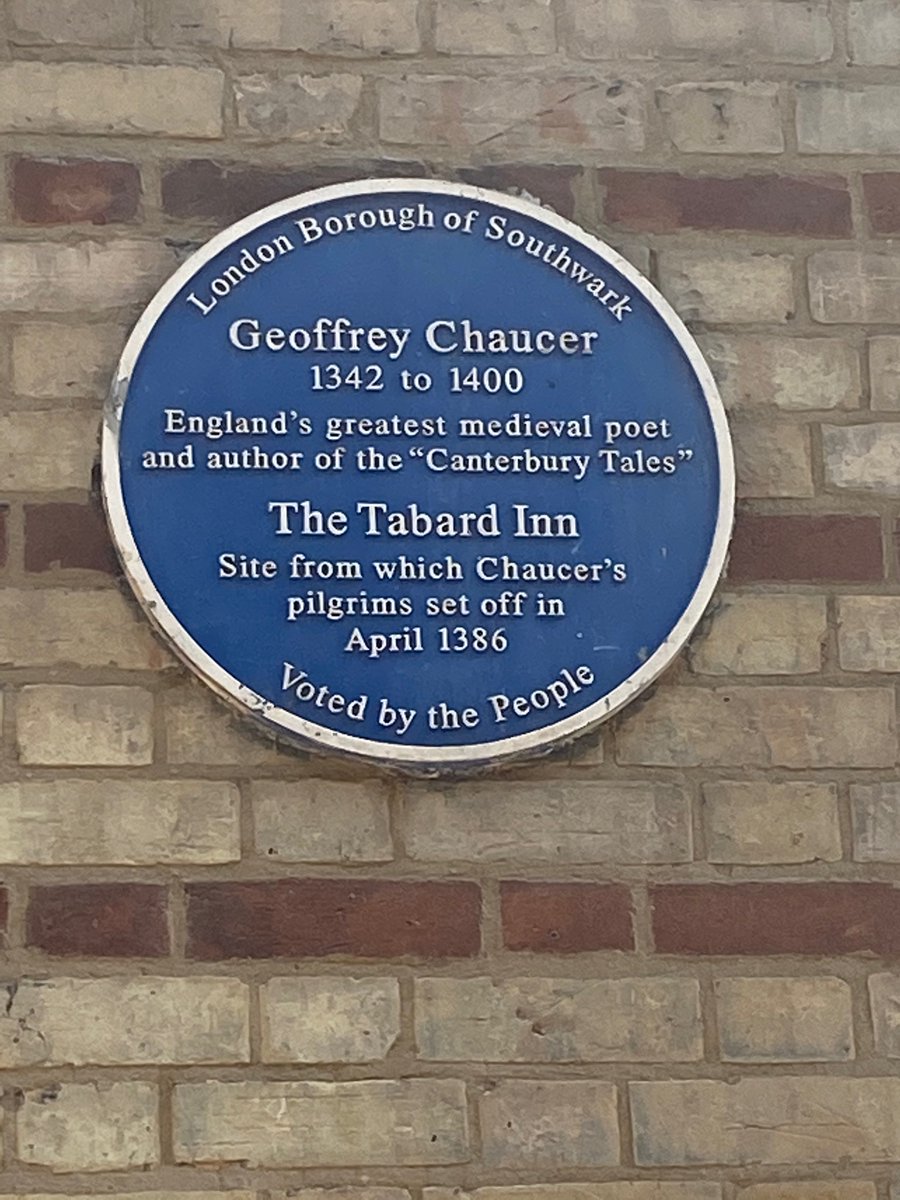 St George's, which is on a pretty grotty roundabout, is where Henry V stopped on way back from Agincourt, where Little Dorrit had a sleep, and where Nahum "While Shepherds Watched their Flocks by Night" Tate is buried.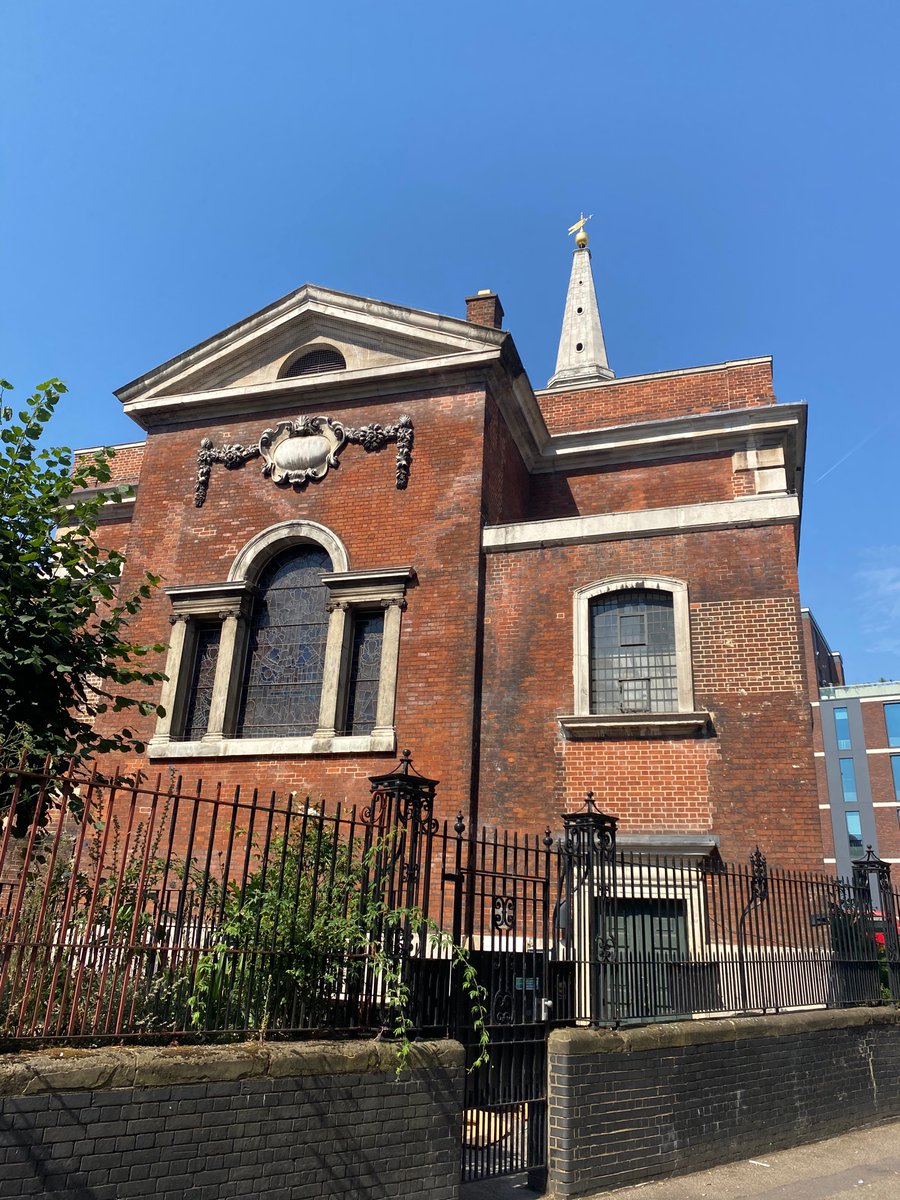 As you head towards Old Kent Road you can see Chaucer's had a significant impact on town planners.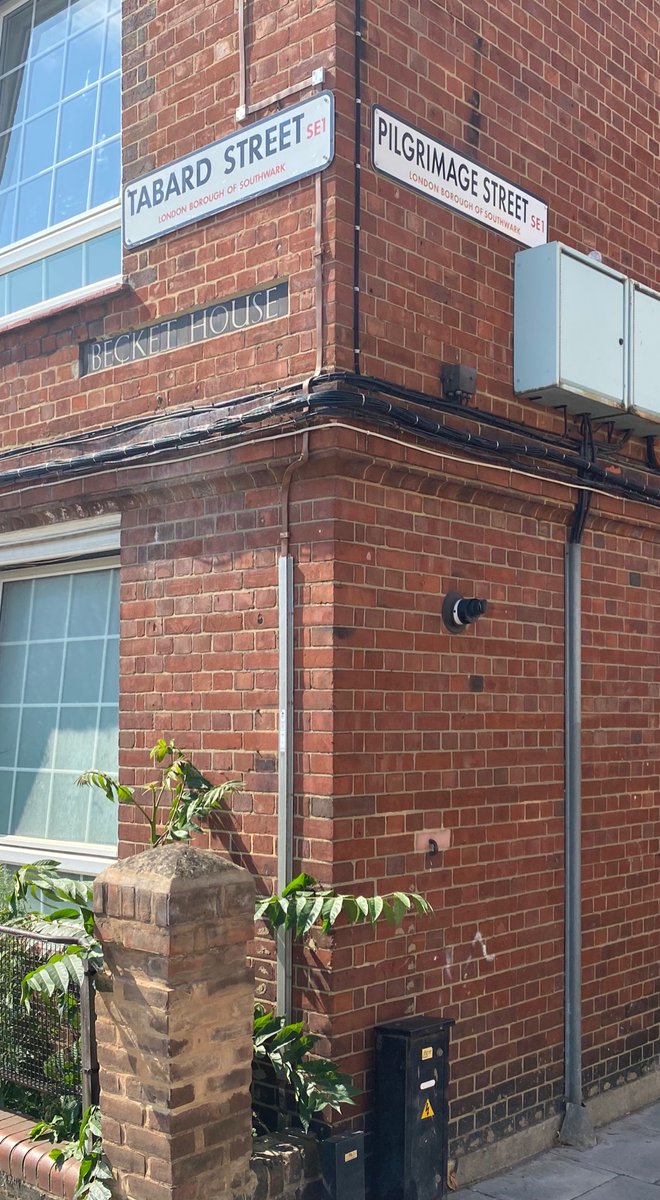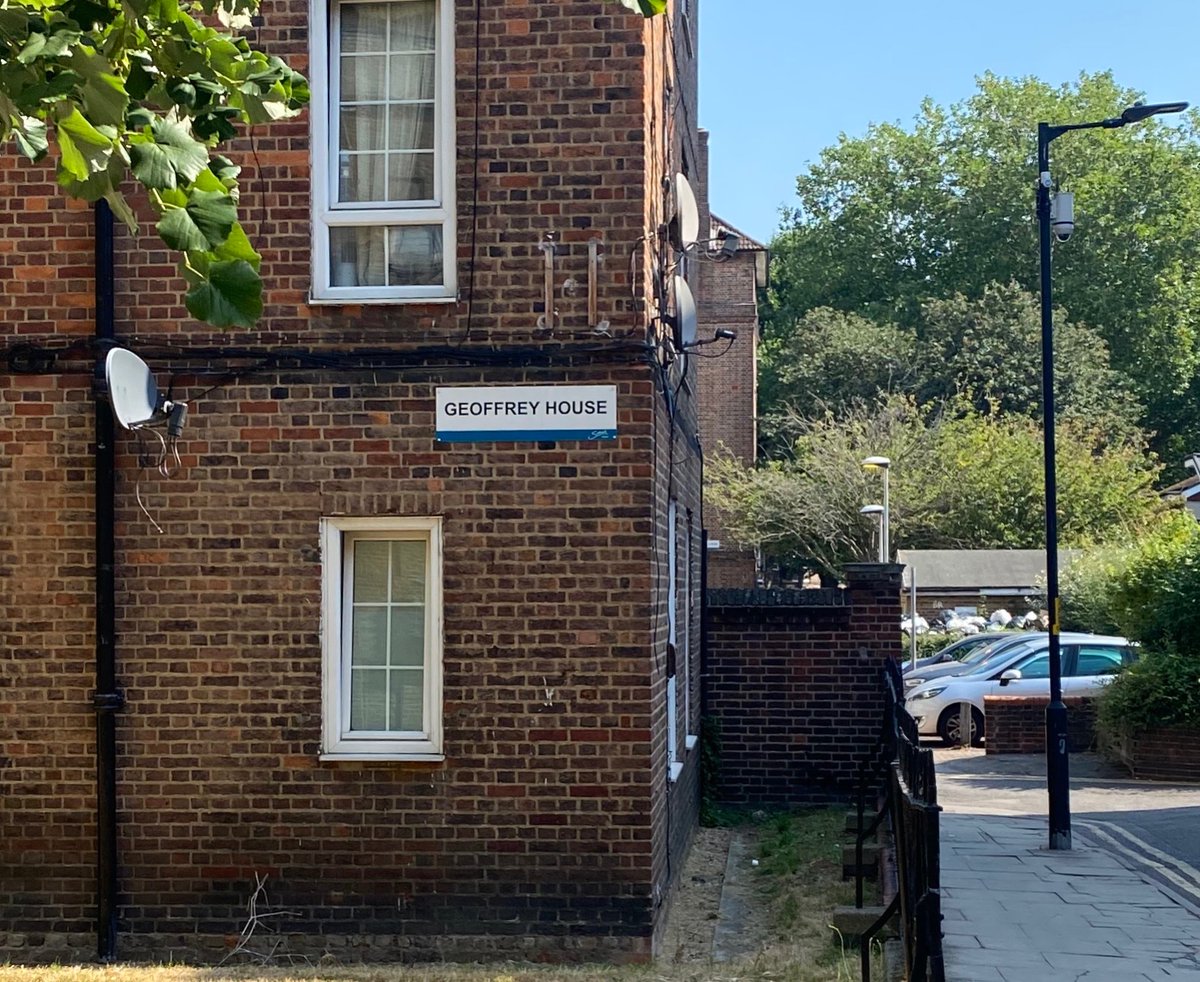 Old Kent Road was pretty much as expected – long and not rushing to change its Monopoly board postcode.

Delightfully, though you can still see the spot where the pilgrims drew lots to tell the first tale. It is on the site of St Thomas a Watering and looks like this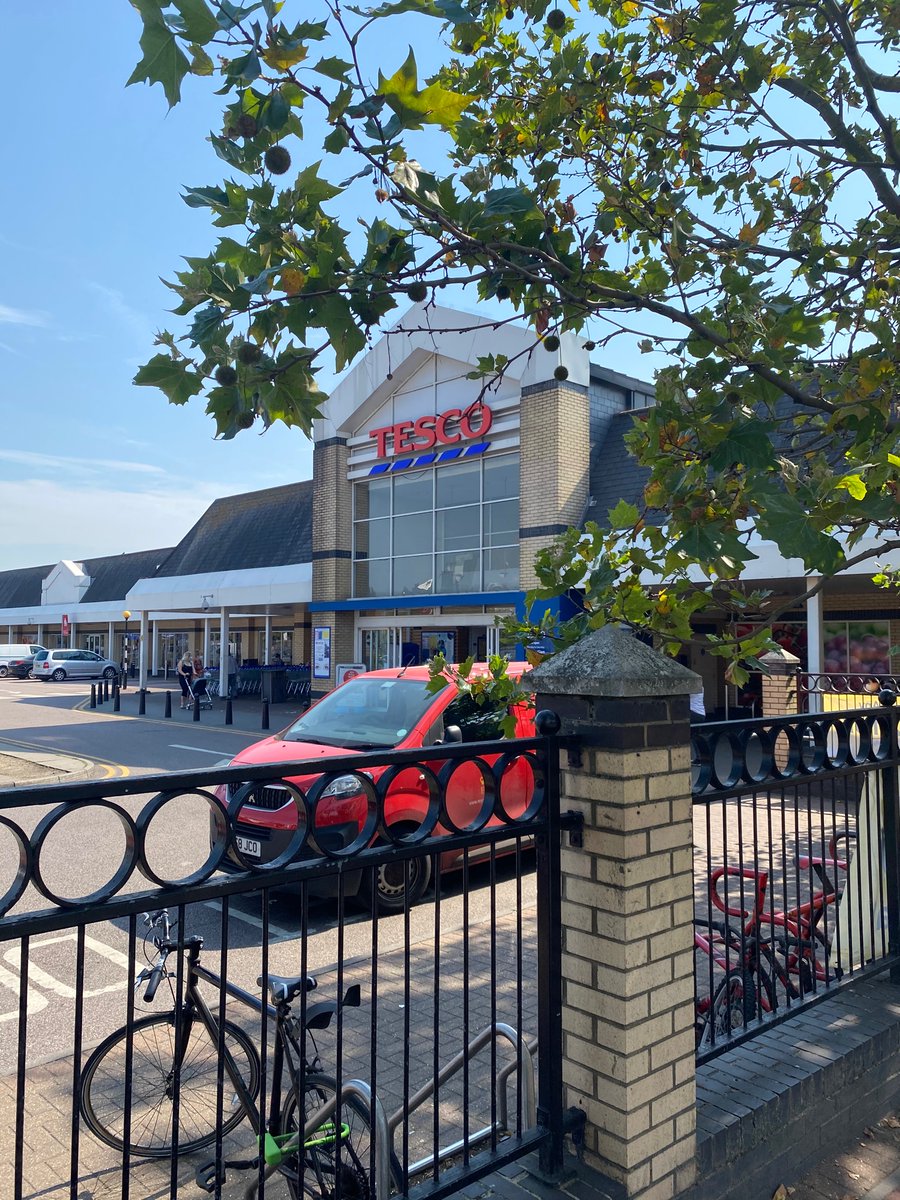 Adam Kossowski's mural was a little more evocative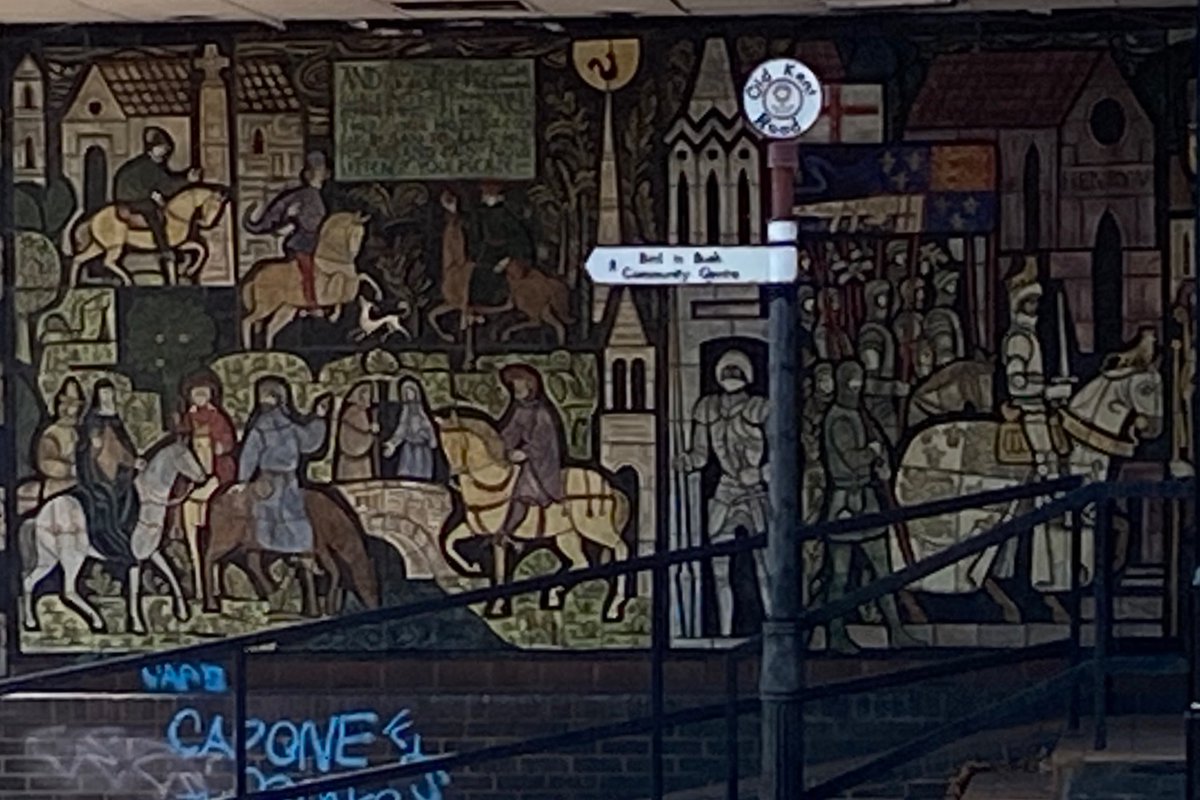 Then left on towards New Cross. Nice to discover that Barnes "Bouncing Bomb" Wallis lived here but also quite nice to leave.

Blackheath was baking. Discovered it was where Wat Tyler had gathered the peasants prior to the revolt and that the big wall around Greenwich Park was actually a land grab by Humphrey, Duke of Gloucester (taking a chunk of the public heath for his own).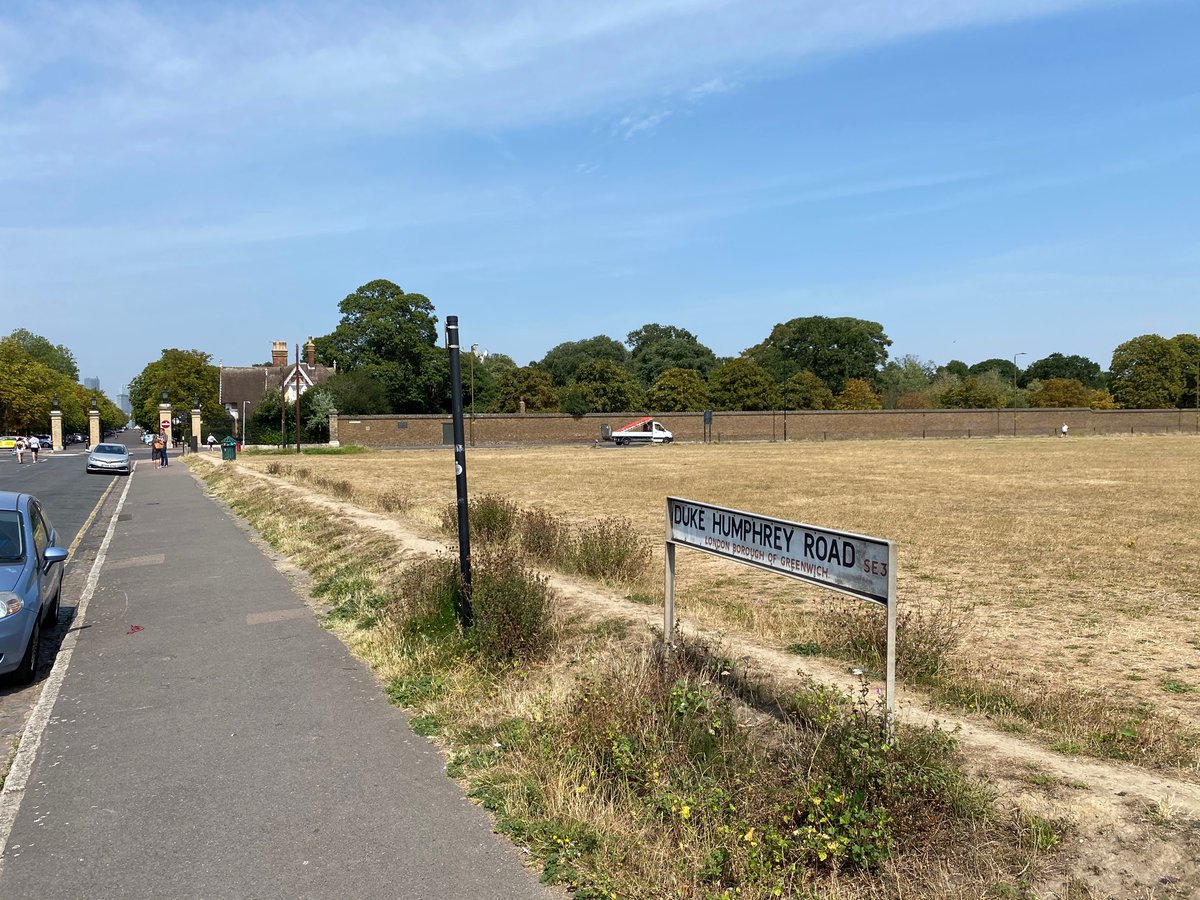 Another massive roundabout and the charmingly named, if rundown, pub "The Sun in the Sands". It dates from 1745 and is named after the sight of the setting sun in the sand being kicked up by sheep that Kentish folk were herding into London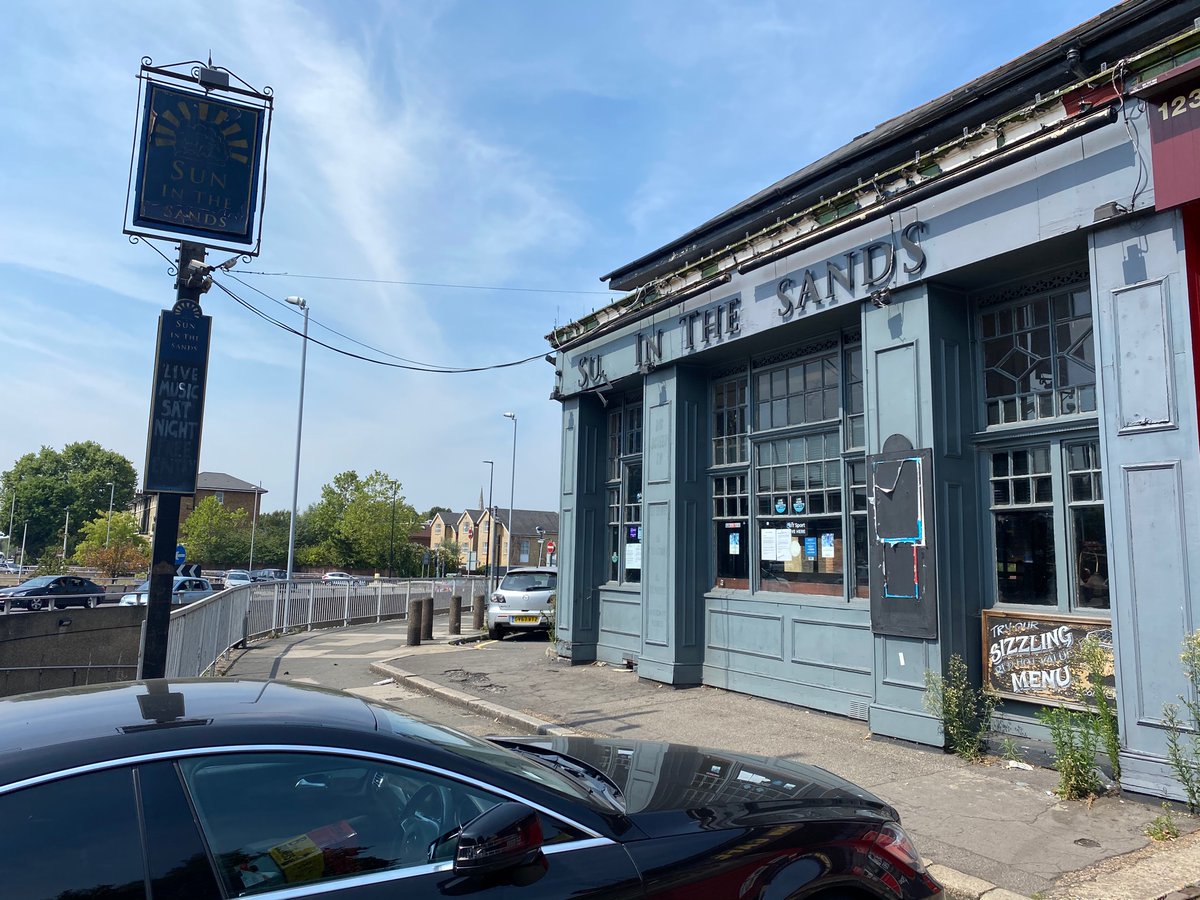 Shooters Hill and halfway – as an 18th century milestone suggests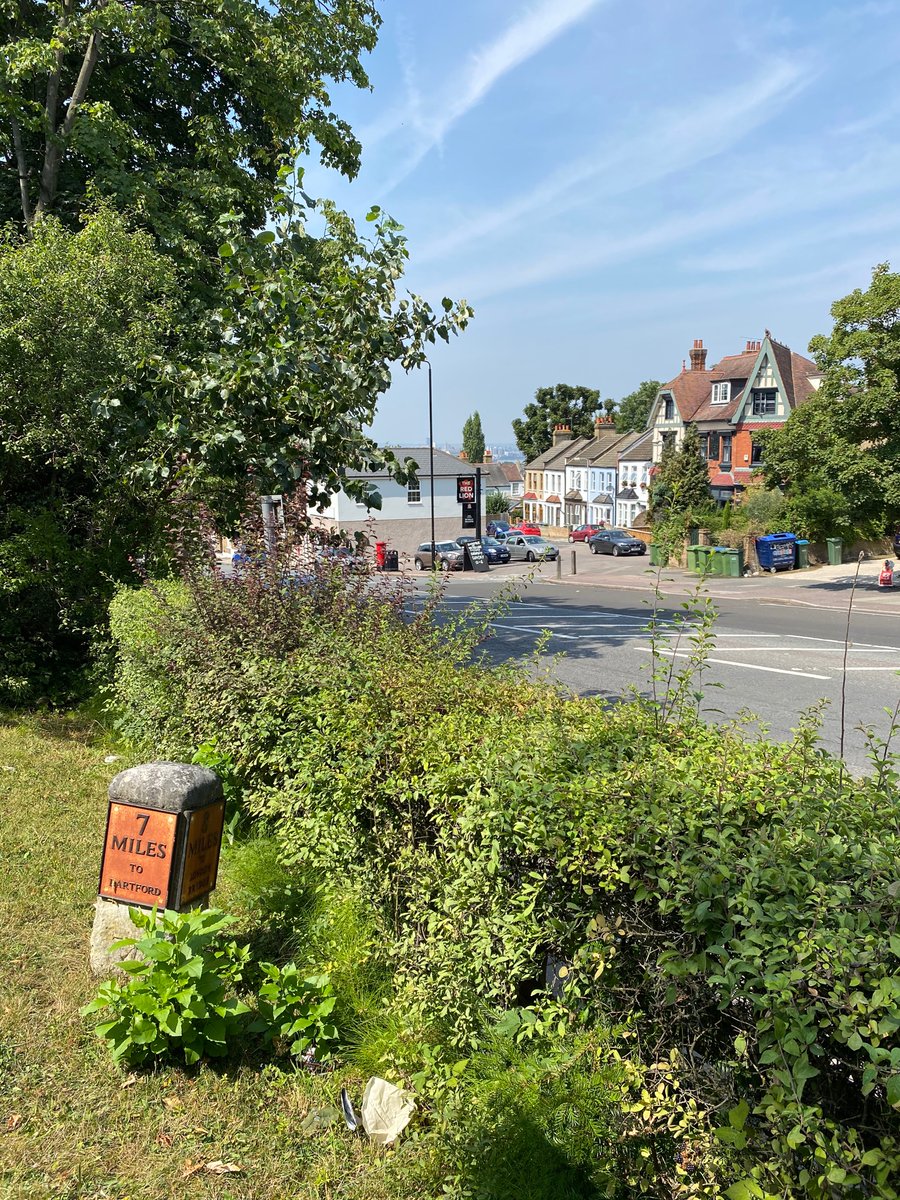 Had lunch on "Shoulder of Mutton Green" and decided that rather than do the new pilgrims way (essentially the Green Chain Walk/London Loop), I'd bravely follow the old Roman Road. It was a poor piece of thinking.

Essentially I spent 3 hours or so strolling along an underwhelming stretch of the A2.

Highlights were a still-functioning blacksmith, the discovery that David Evans' patterns relied on Crayford cow pats, and …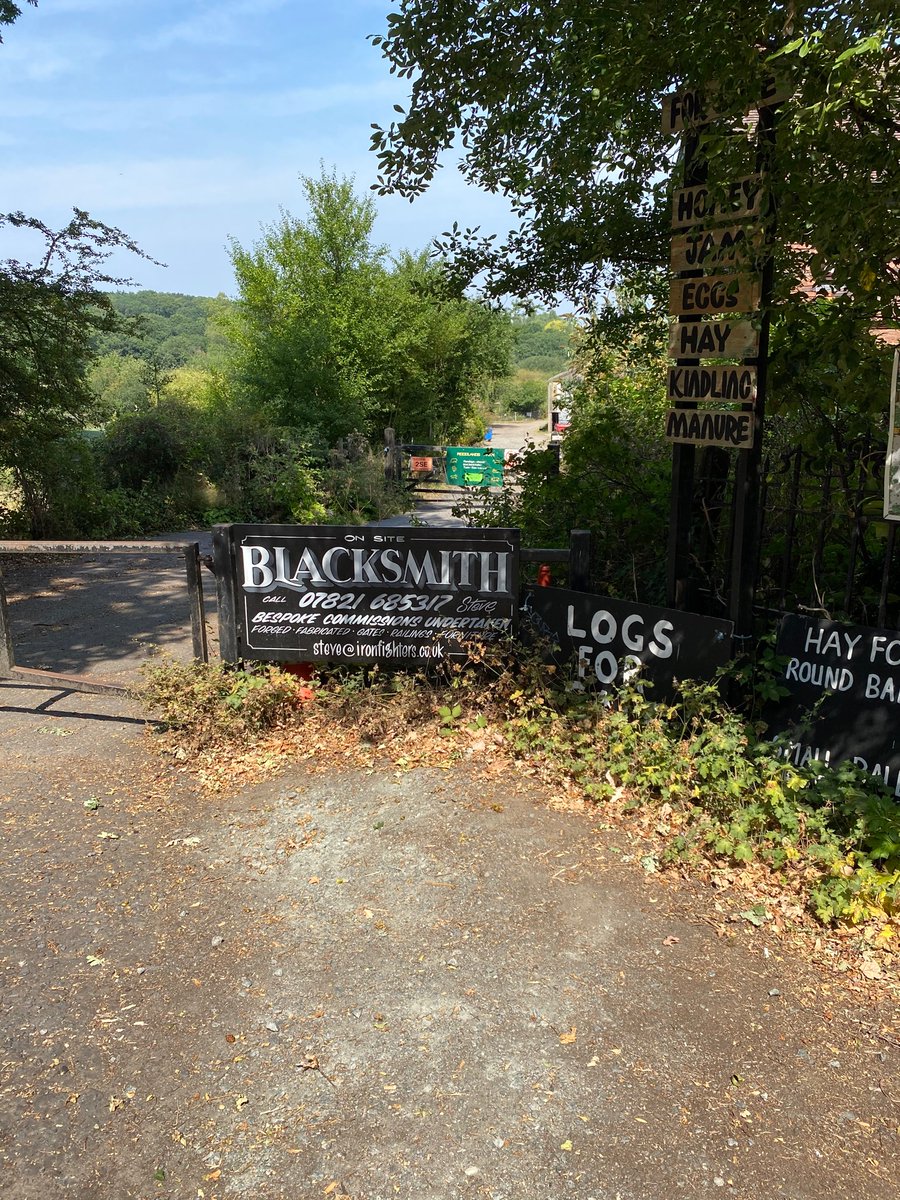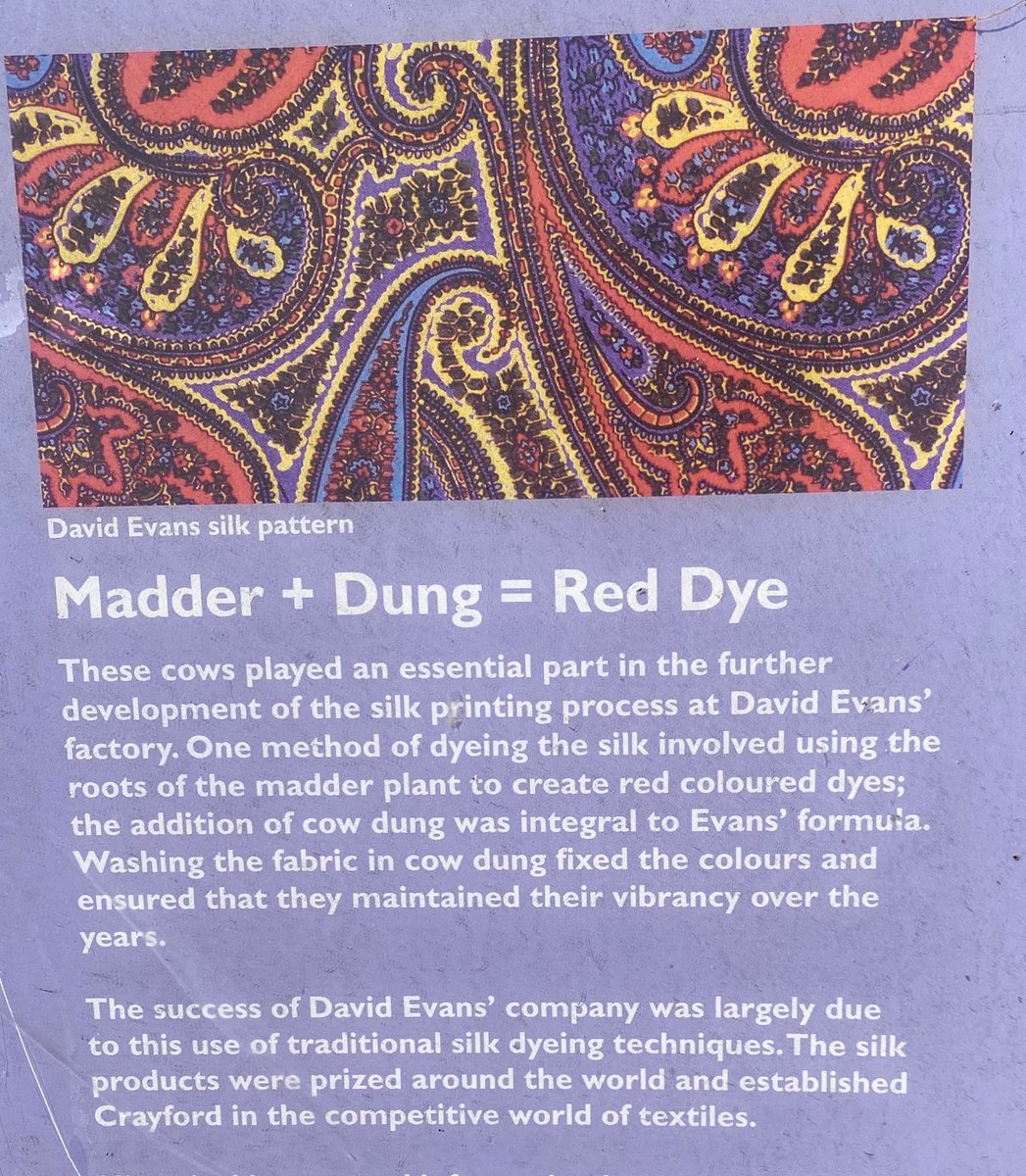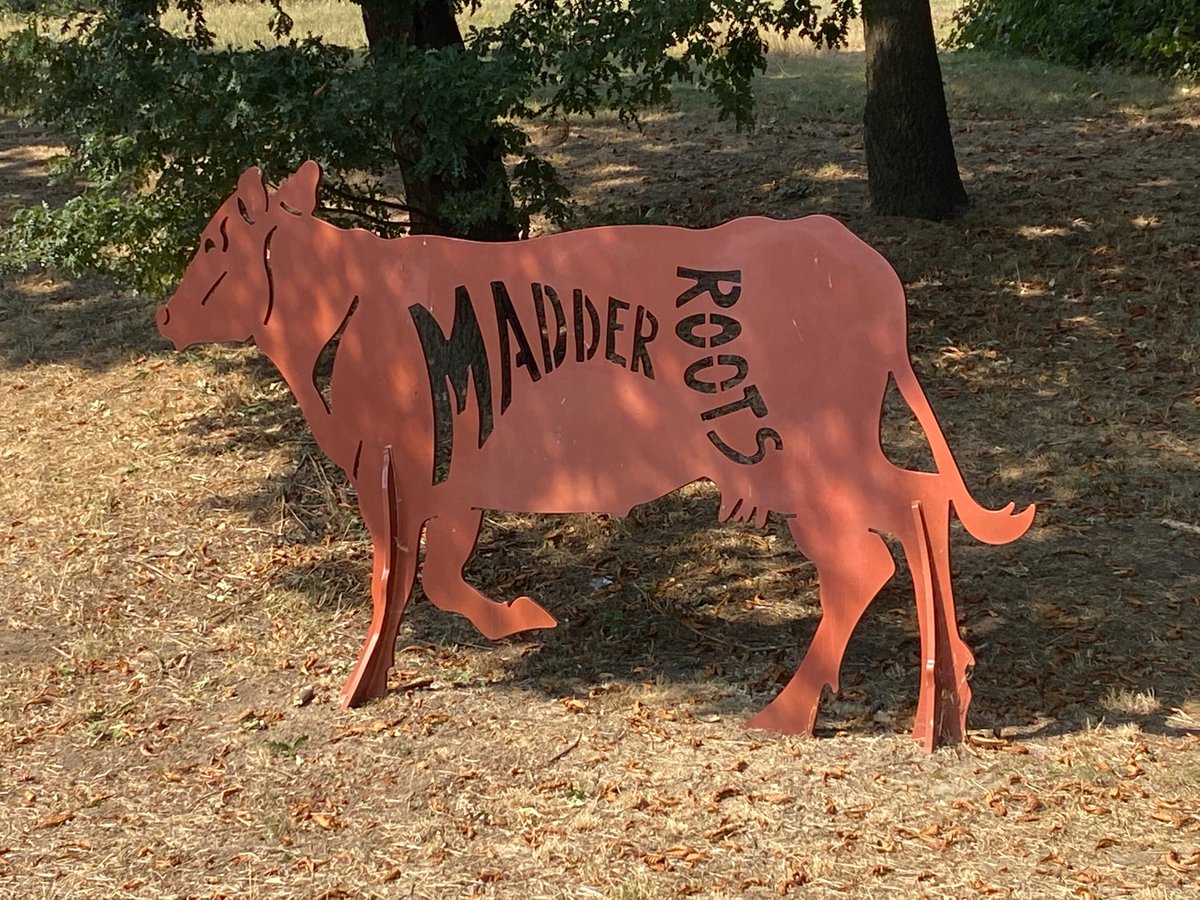 a discussion heard when a funeral procession drove past. I don't normally wear hats and rarely see hearses but the heat meant I had a cap on and when they drove past I took off my hat and stood still.

A child asked his mother why I'd done that.

"Don't know. He's either old fashioned or foreign. He's probably Polish."

Anyroad, Dartford reached And done so the old-fashioned way. Hoping tomorrow is a little prettier not least as the Met have revised temperature predictions up to 34 like today and less concrete would be good.


Day 2


Was hoping the route would be a little more picturesque, but first …

"Hello Dartford my old friend …"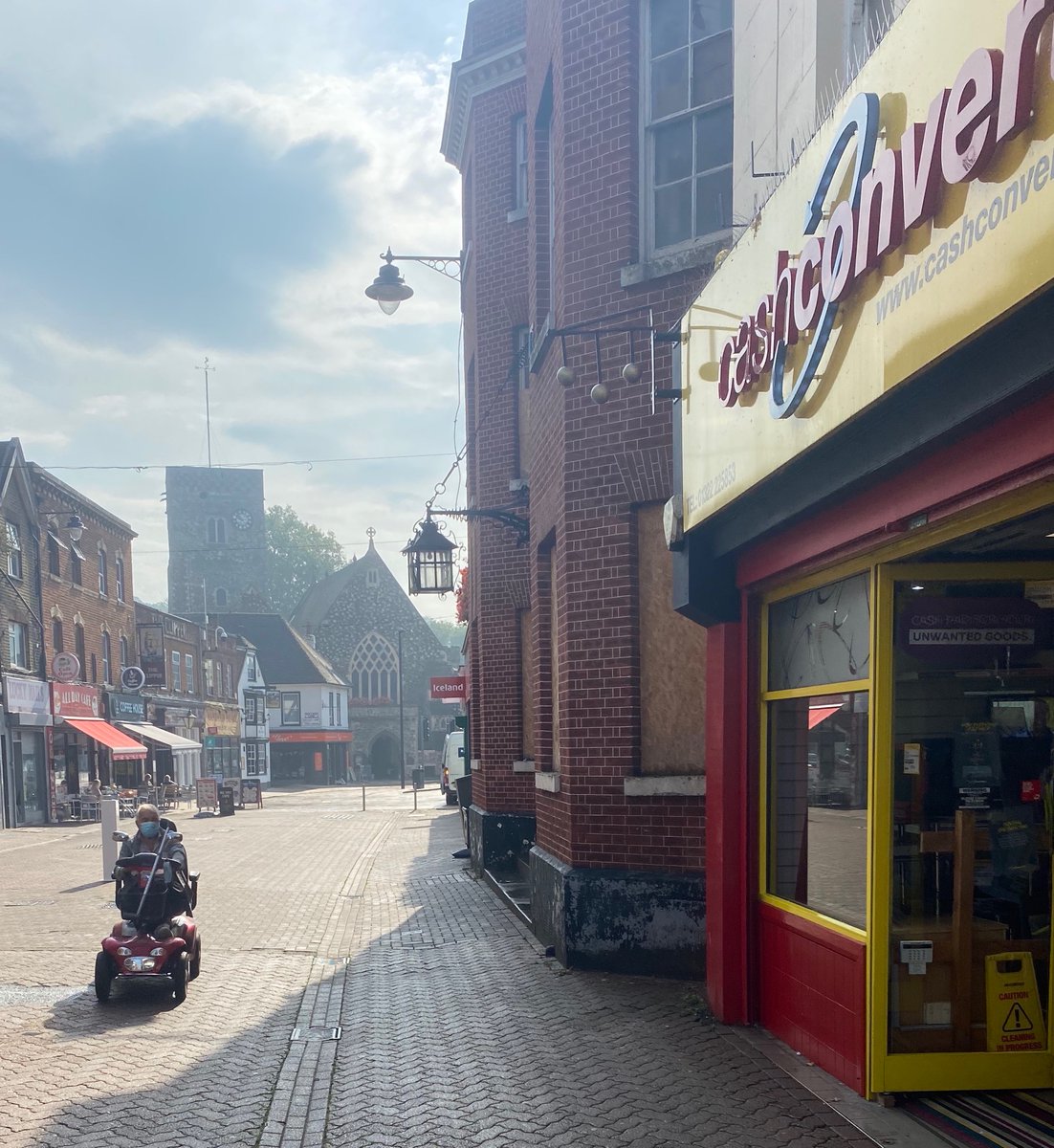 I didn't realise Mick Jagger was born in Dartford. They've put up a small, wiry statue on his honour – seems sort of appropriate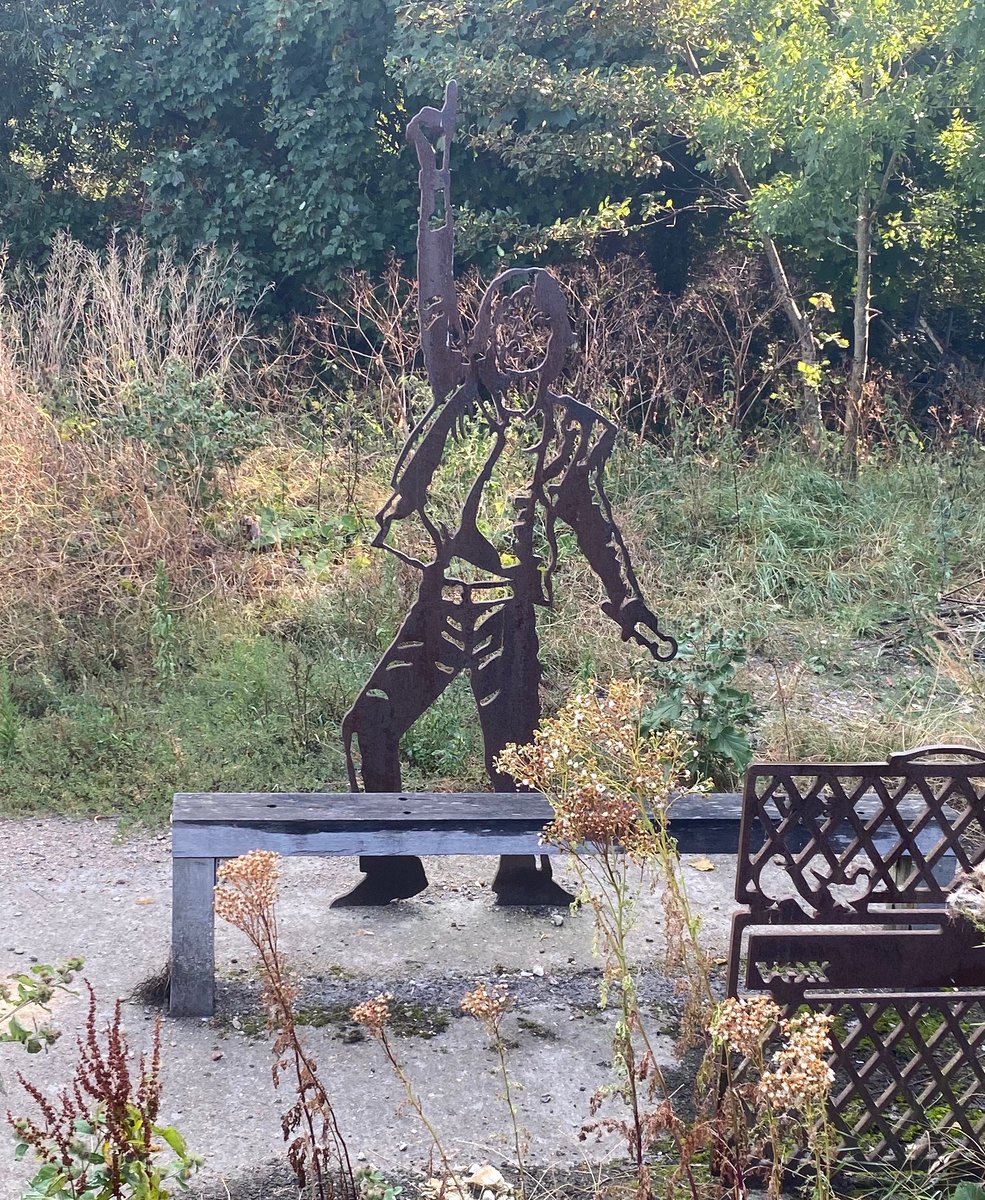 Spent the next 10 miles or so following the River Darent and the Darent Way. (Dartford was originally Darentford apparently) Enough fish in it to please Edmund Spenser – "And the still Darent, in whose waters cleane/Ten thousand fishes play"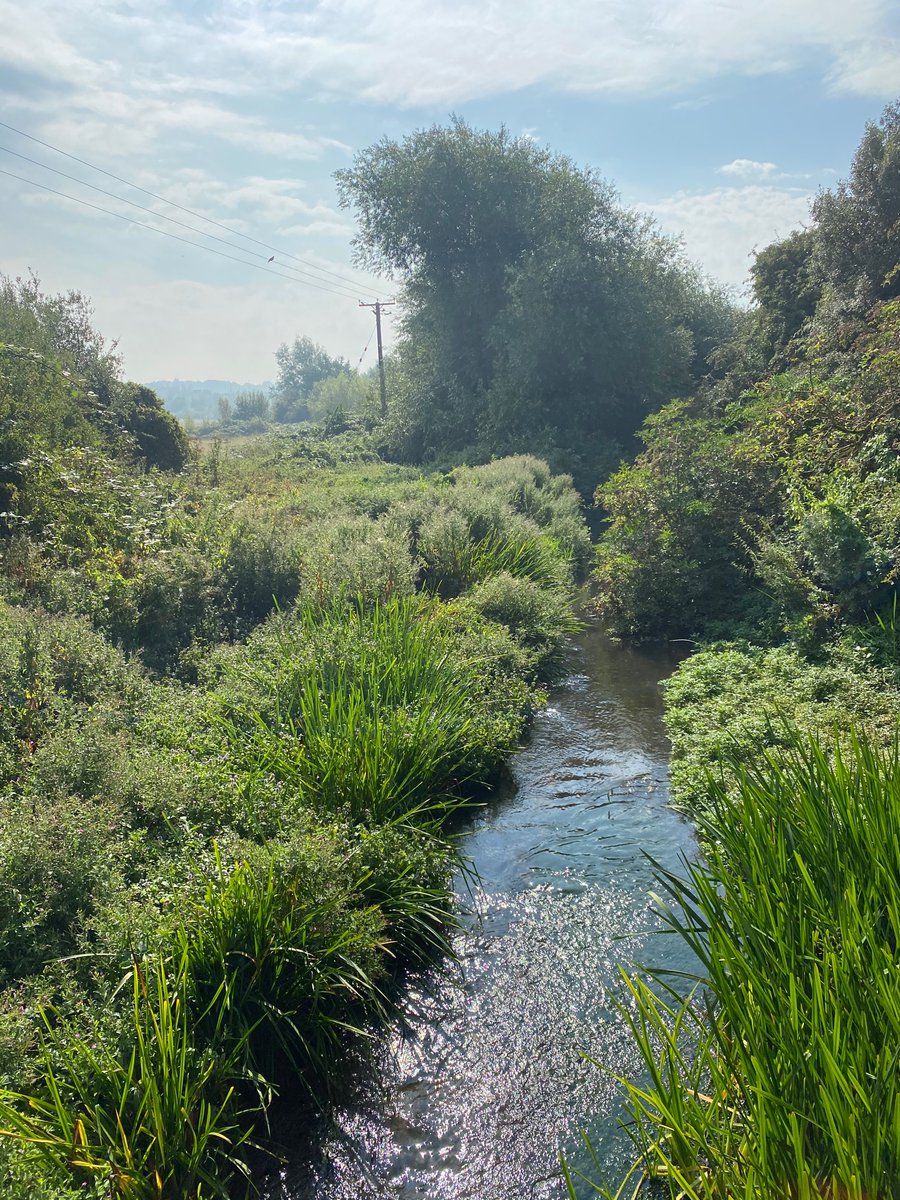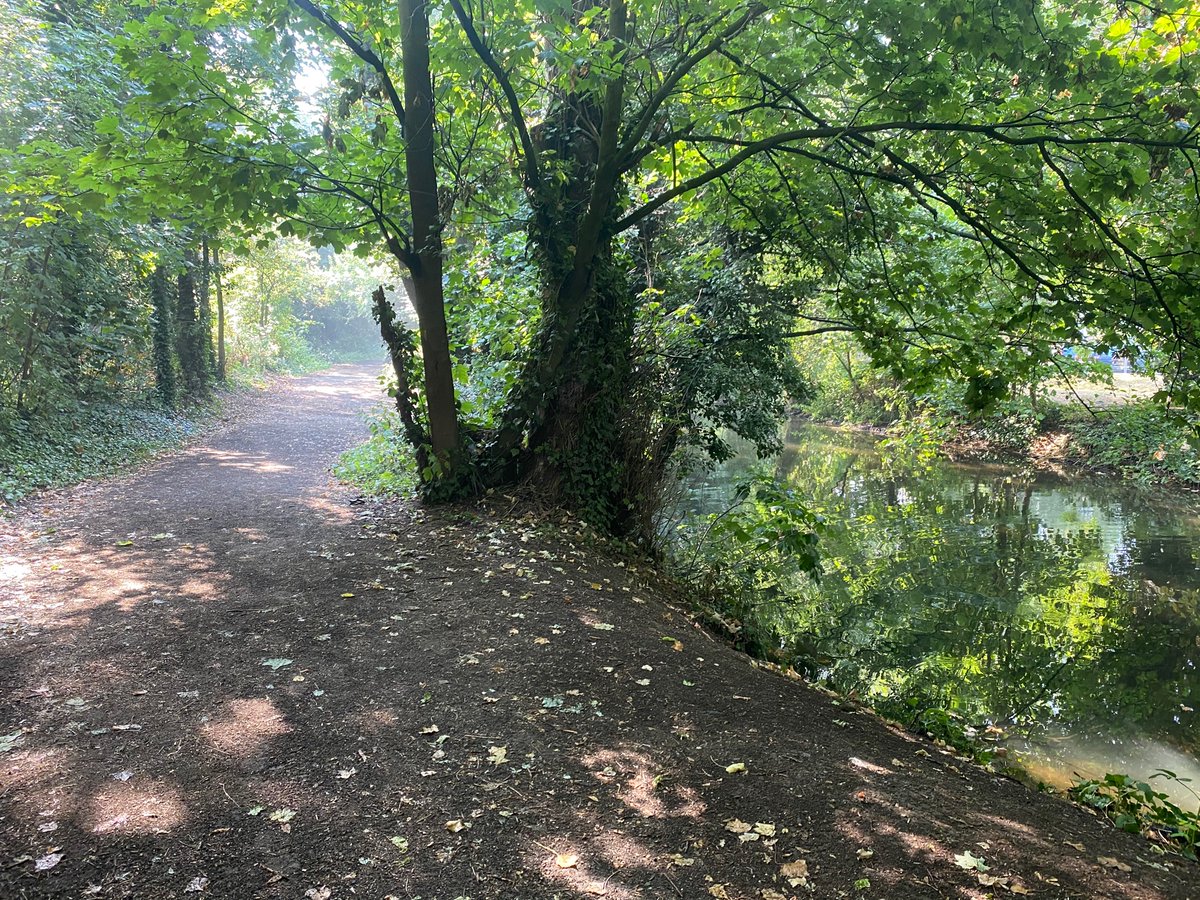 Once past (and under) the M25 everything became more typically "garden of England" Kent.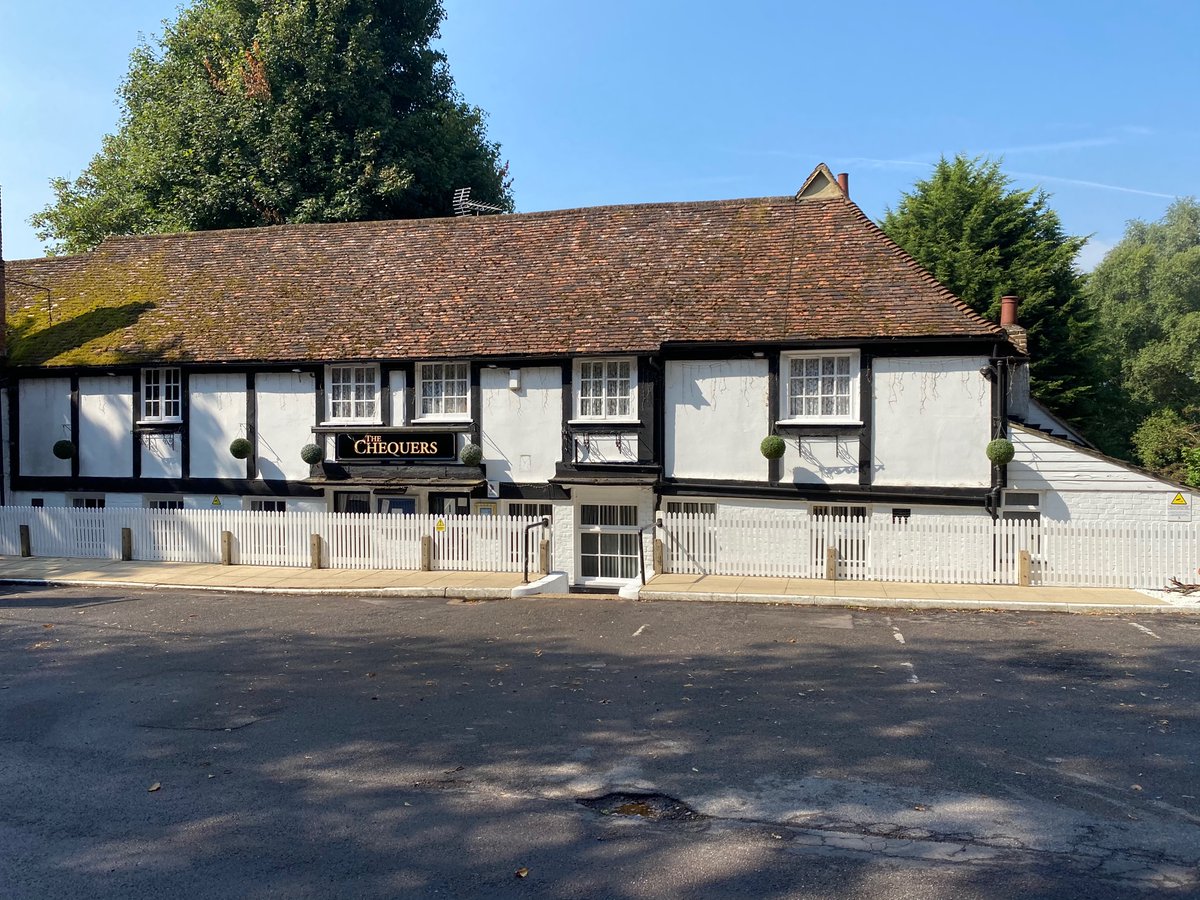 First stop was Darenth where the church is Saxon but has Roman bricks and a Norman chancel. Apparently the holes in the door are from shots from Cromwell's Roundheads as they chased some Cavaliers along the valley: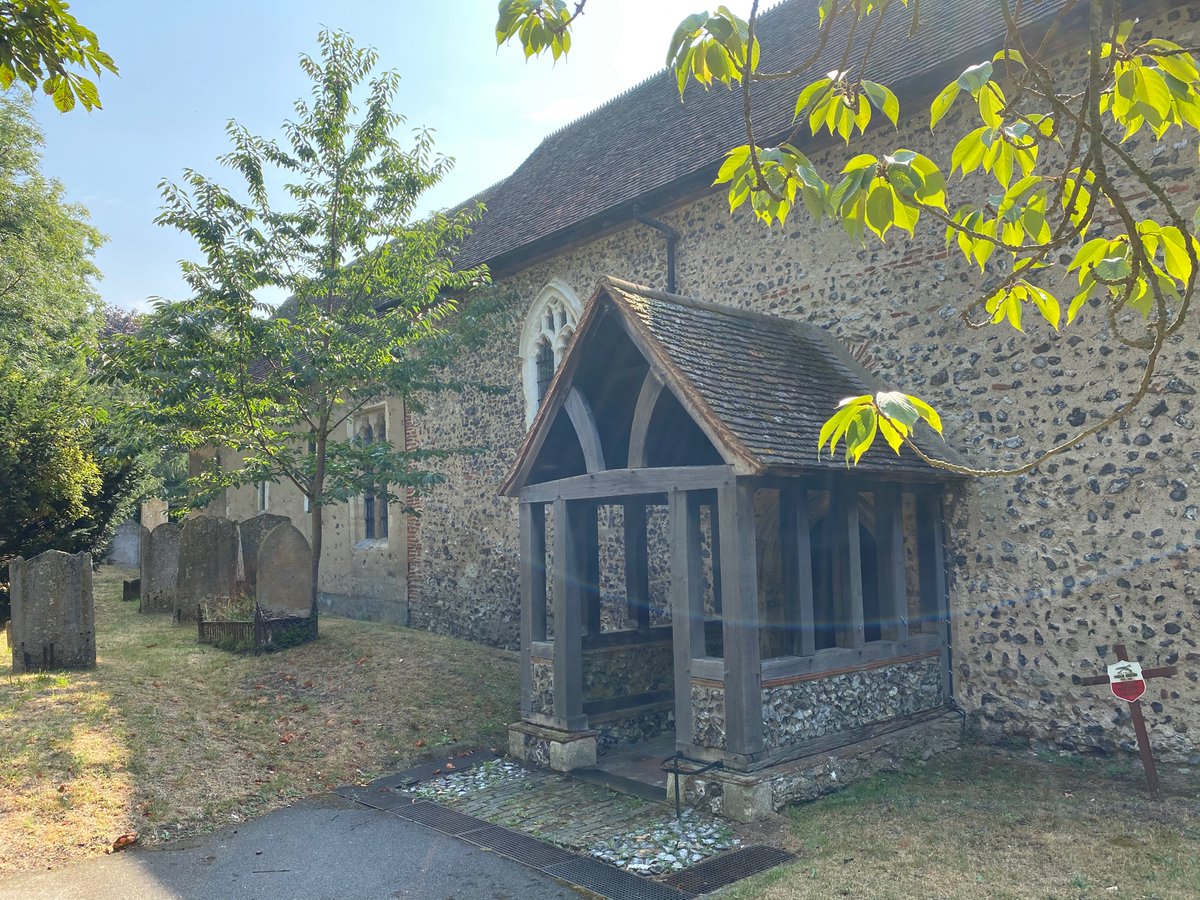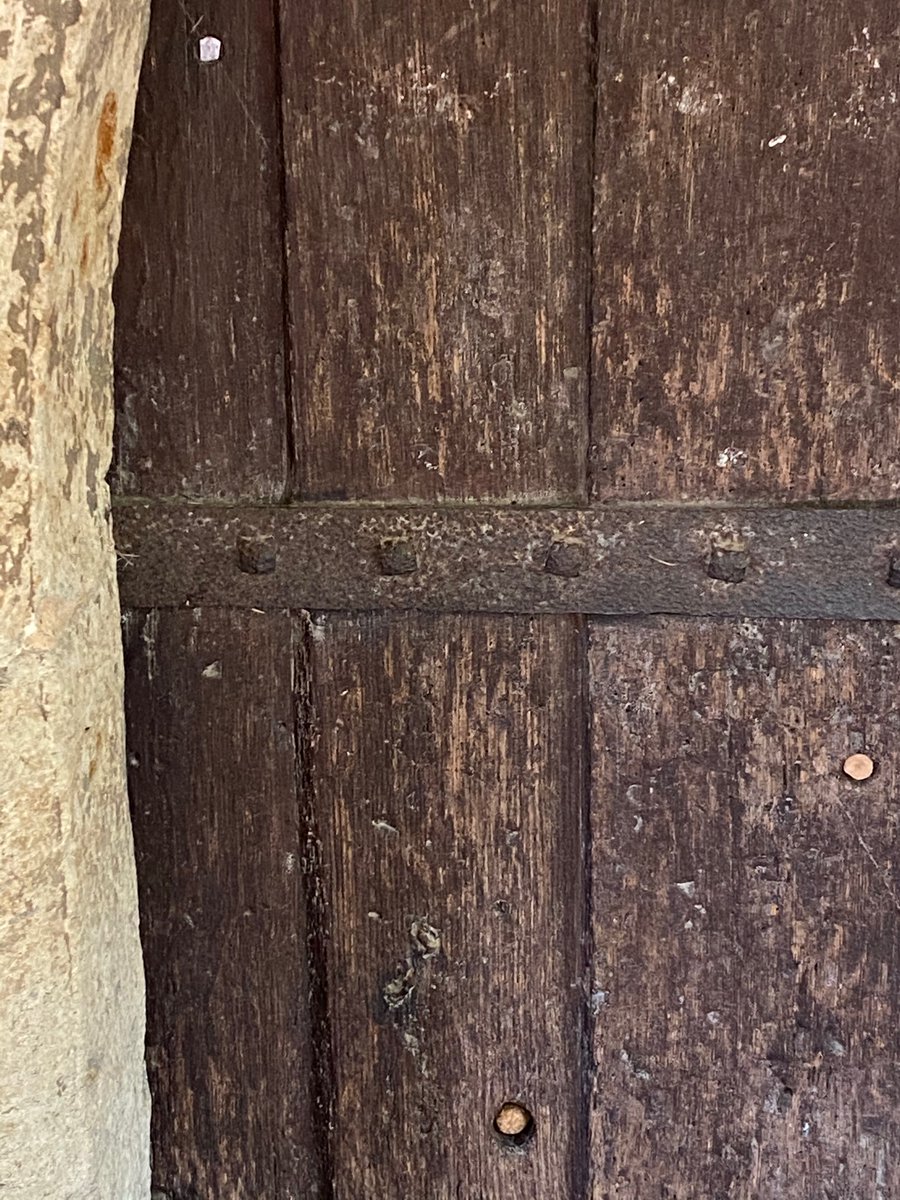 As a side note, in 1195 Canterbury Cathedral swapped Darenth Manor with for land in Lambeth owned by Rochester cathedral and the wonderfully named Bishop Gundulf. It's partly why Lambeth Palace is the Archbishop of Canterbury's London home.

Across some fields to South Darenth and the big Victorian paper mill chimney (only closed on 2003)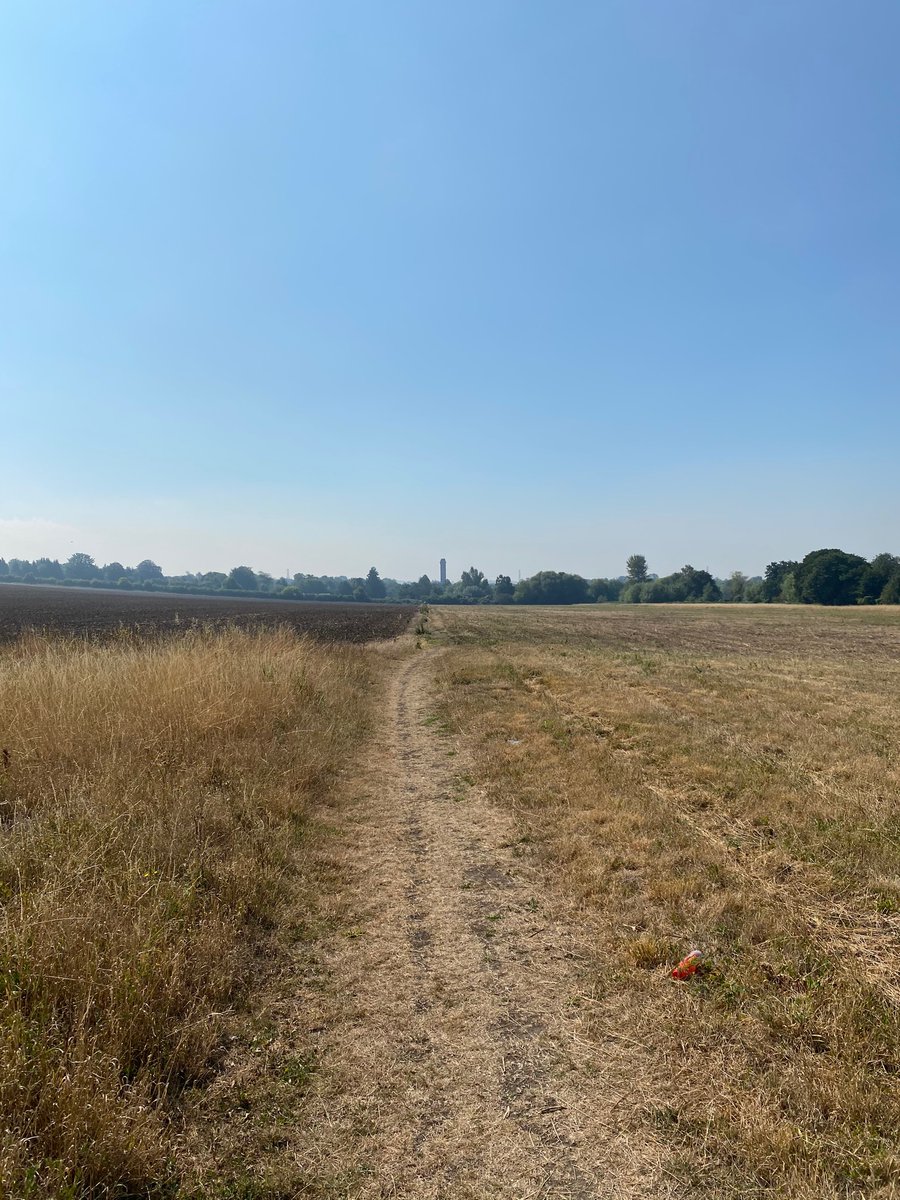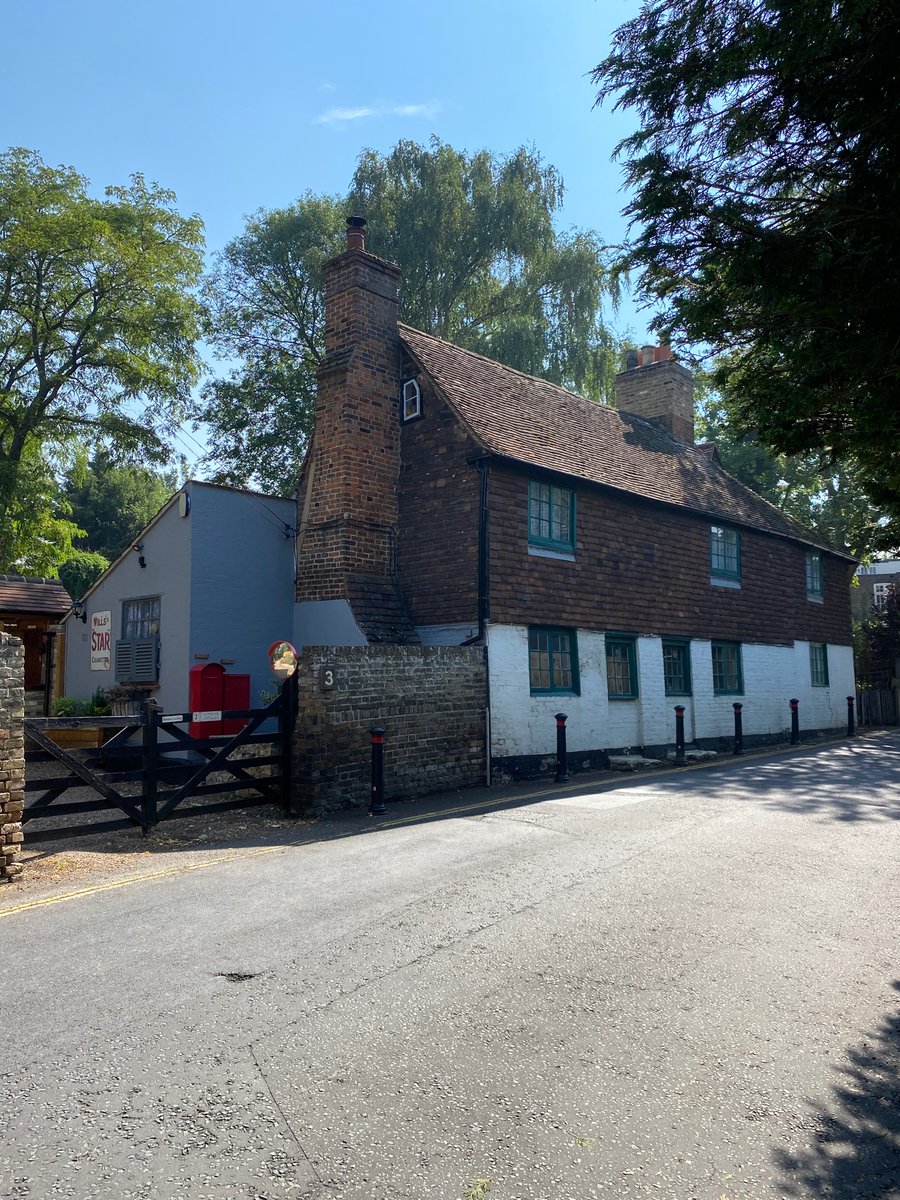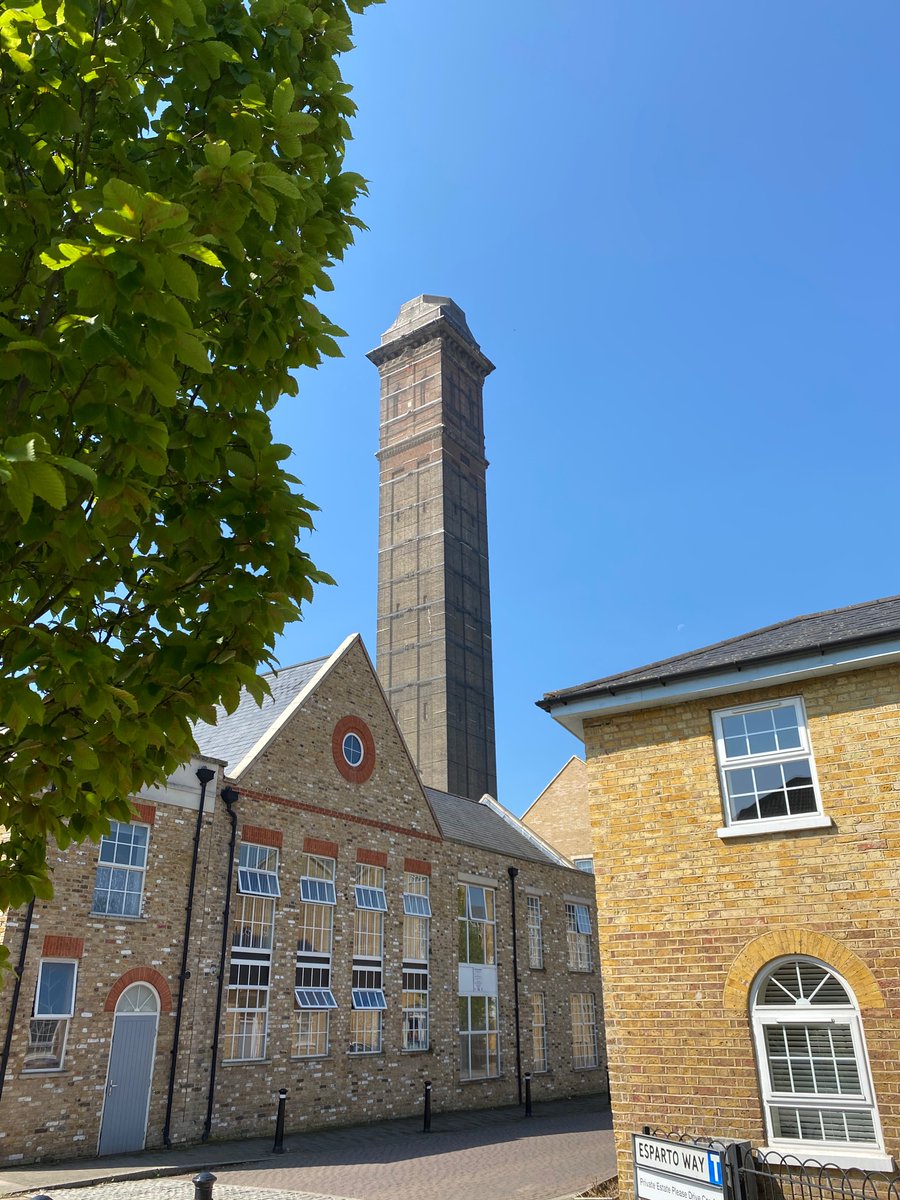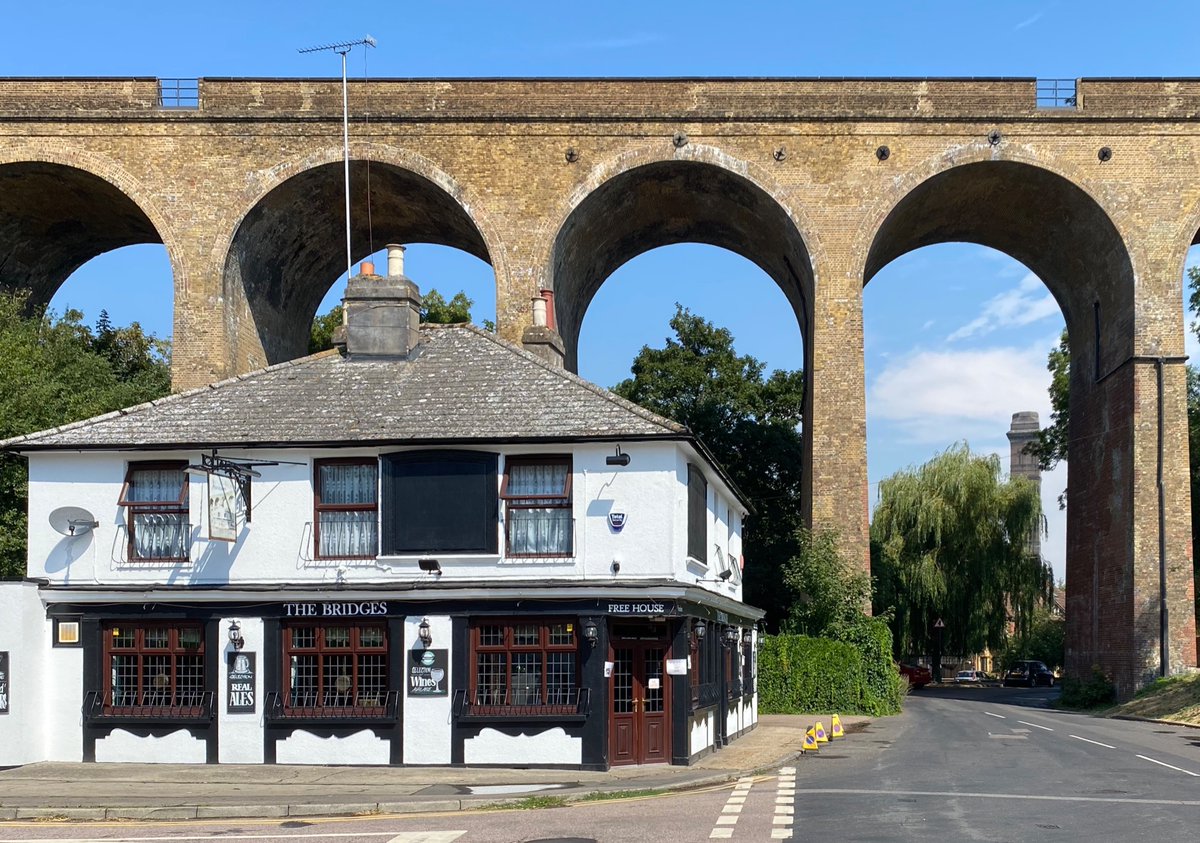 Next more of the Darent – it was dotted every 100m or so with children playing in the stream – hunting for pebbles or fishing or having water fights. Sweet having so much laughter bubble along the walk

Quite envious of Horton Kirby's cricket ground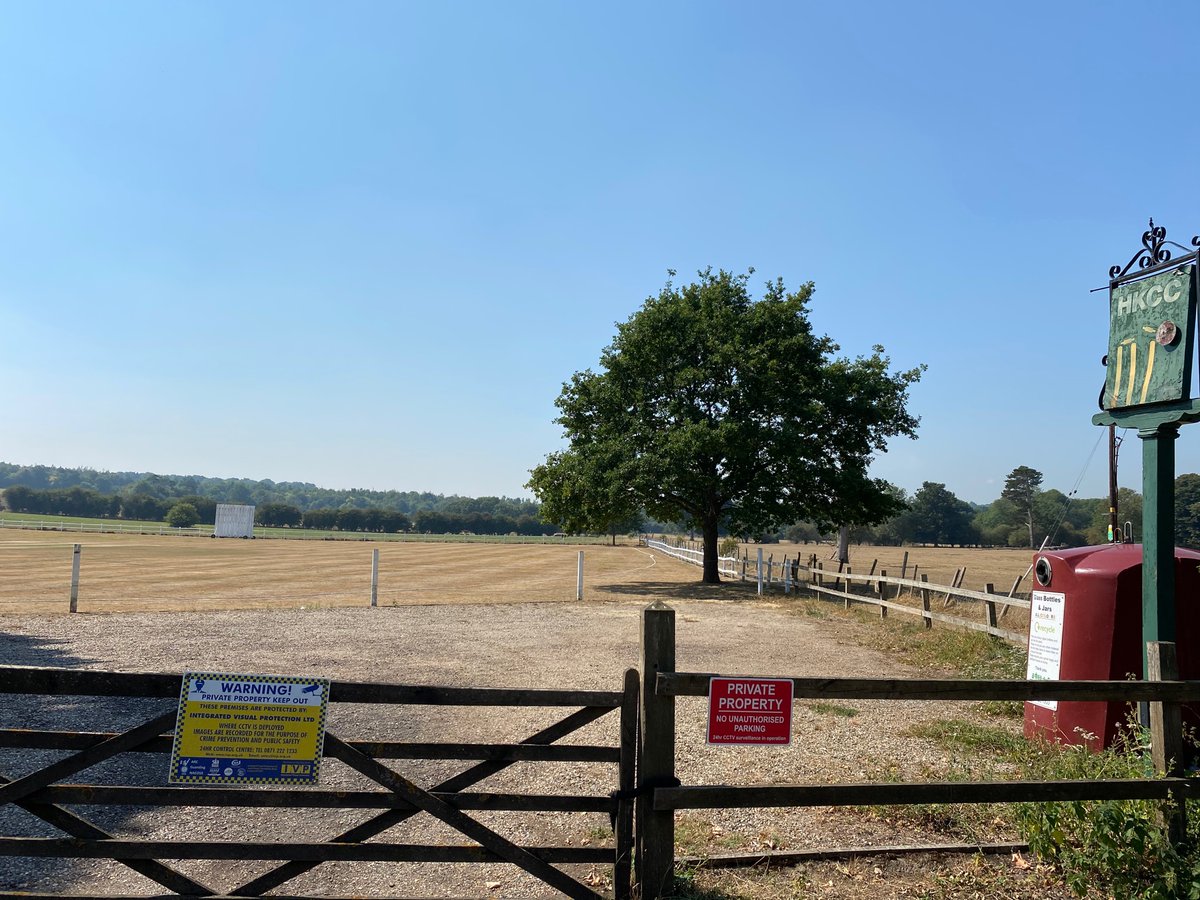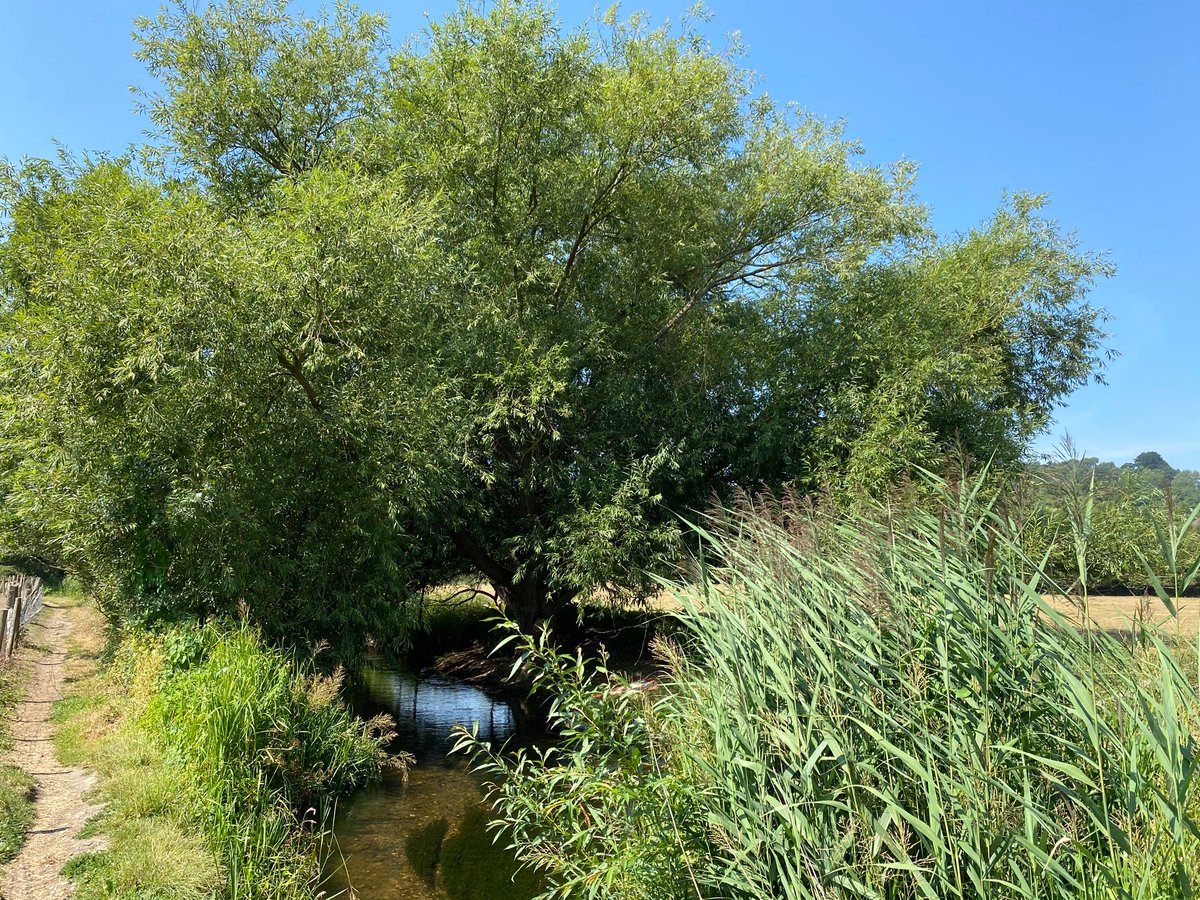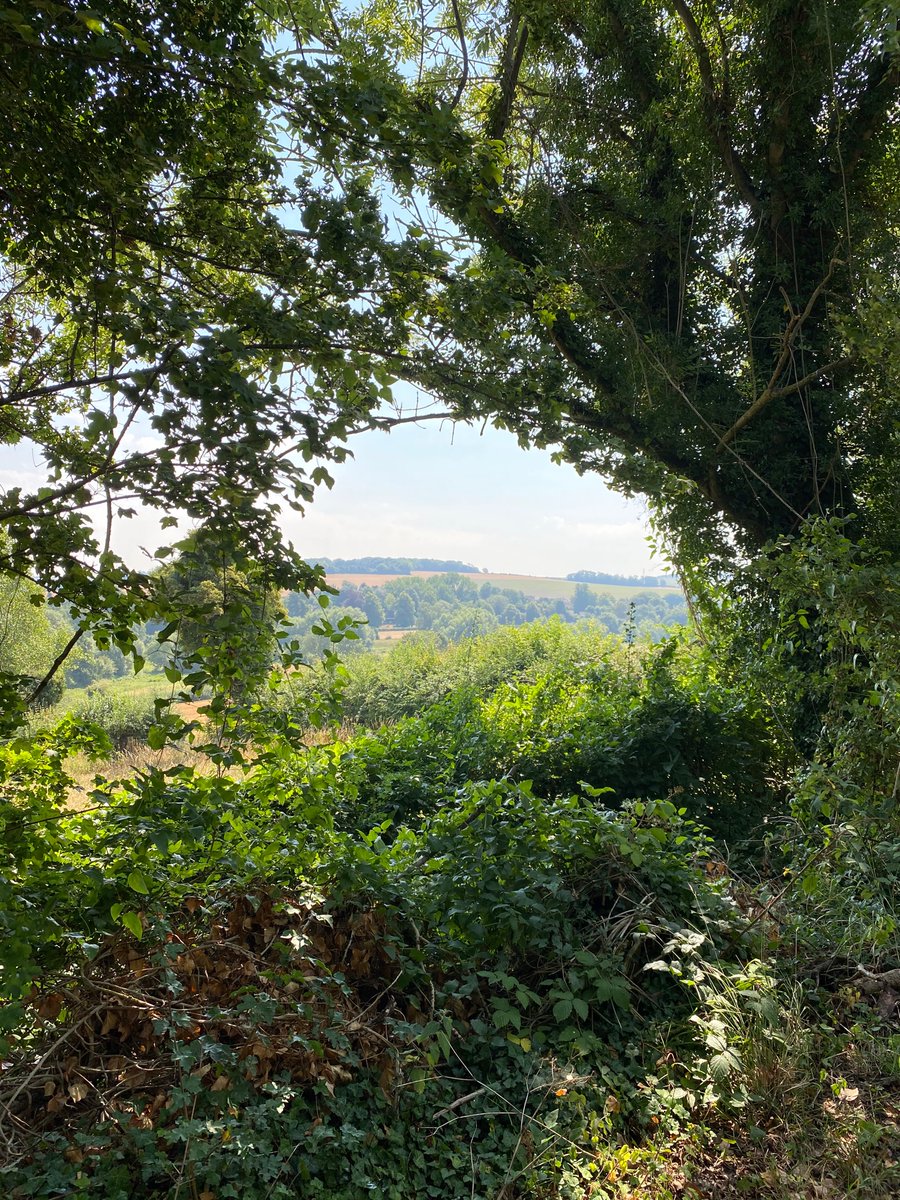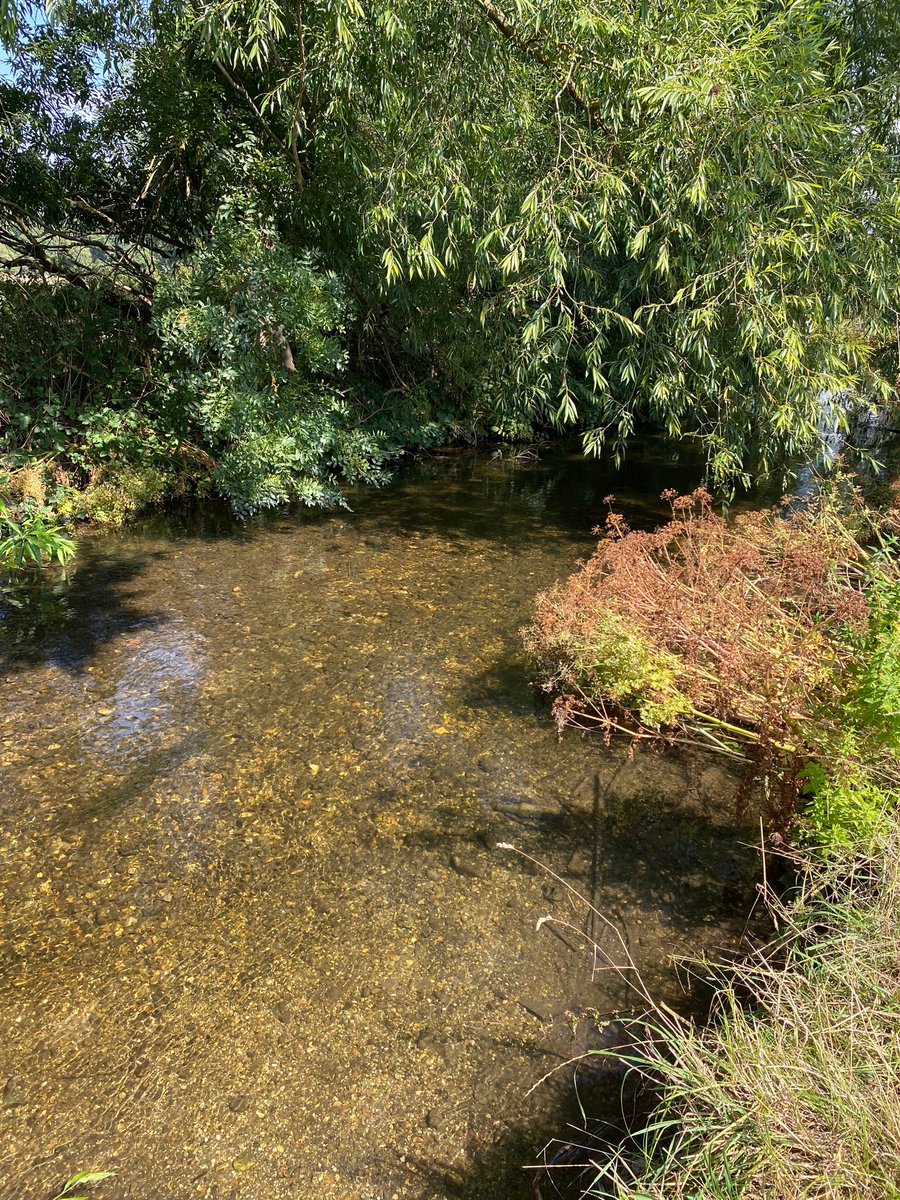 I'd earmarked the picturesque Farningham as a place to pick up some more water and have a snack. Nothing doing. The Lion Hotel wouldn't even let me buy a bottle of water unless I had a reservation. Not very friendly.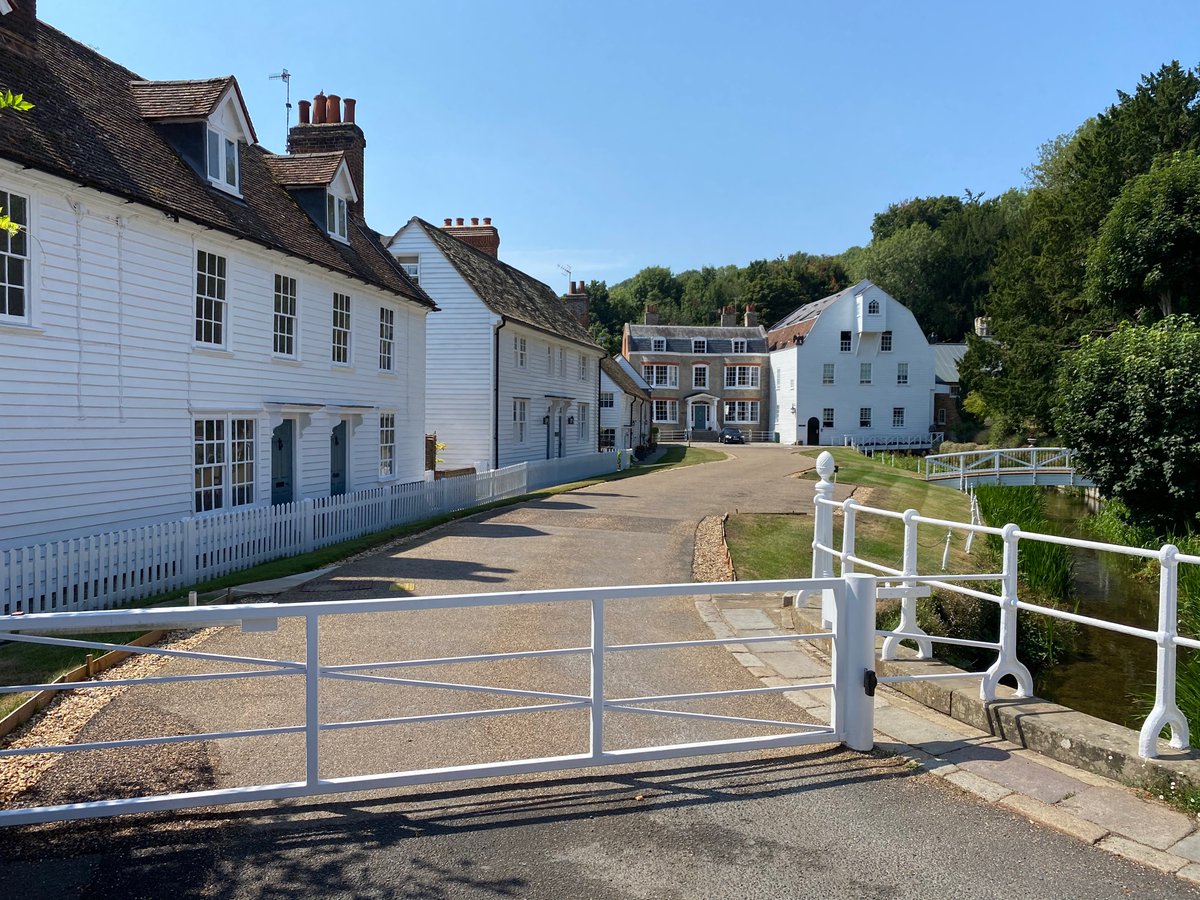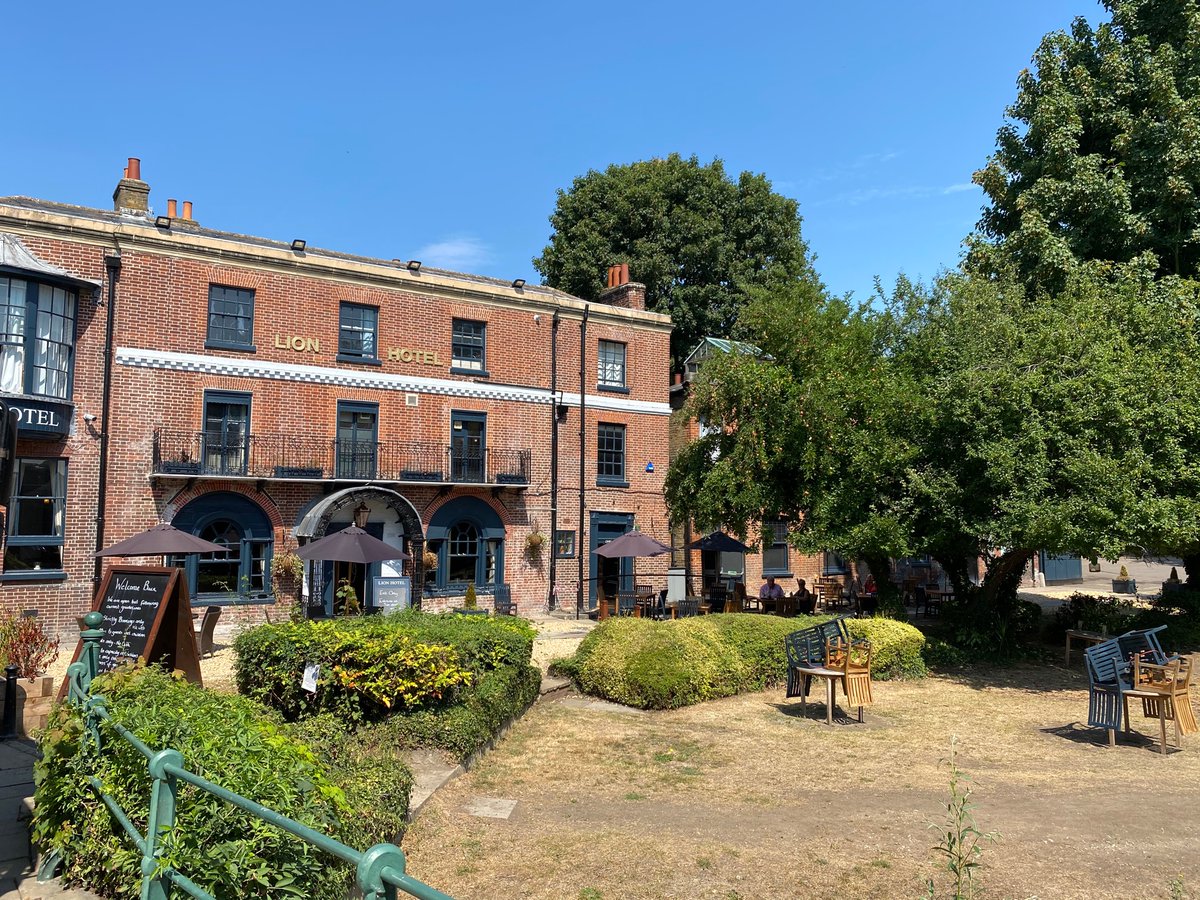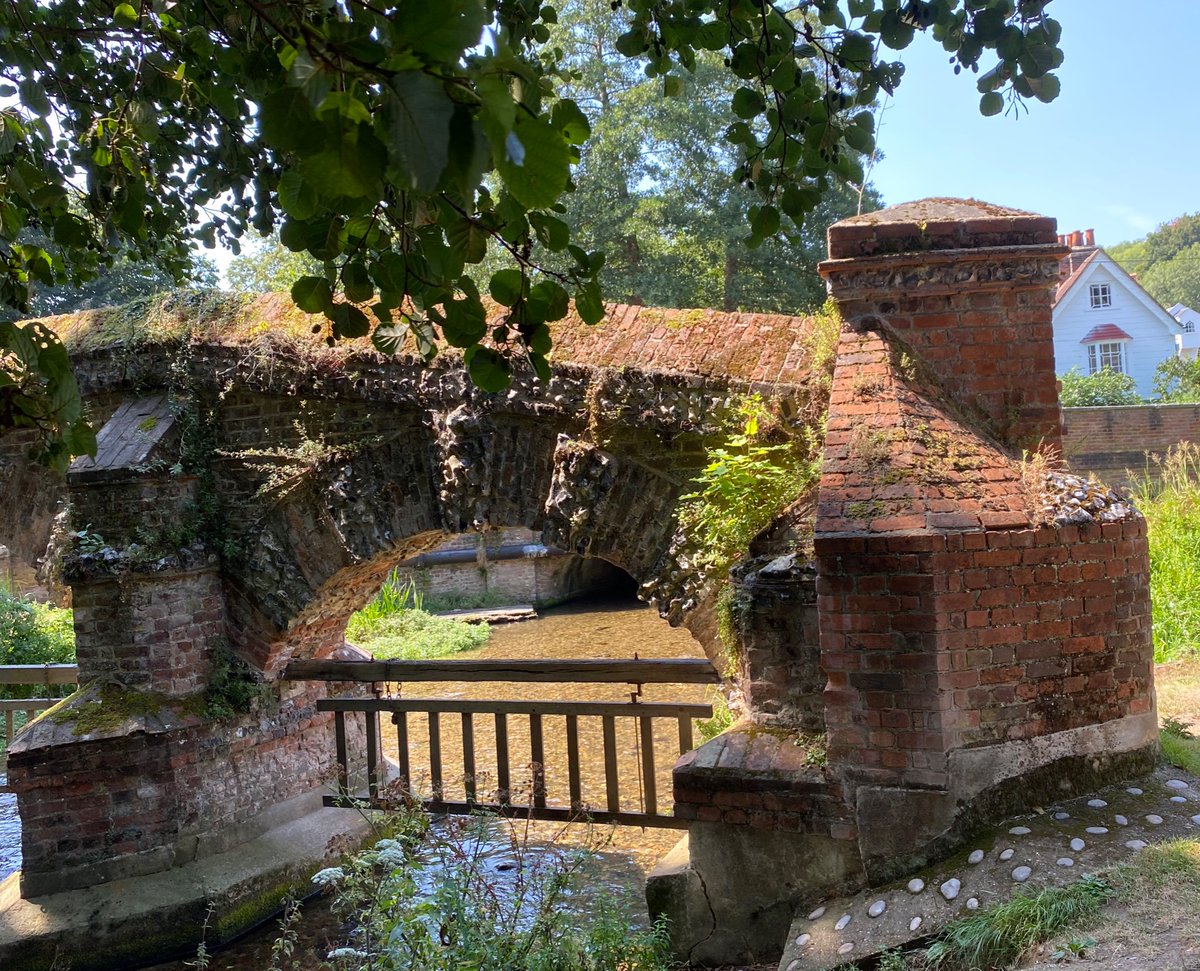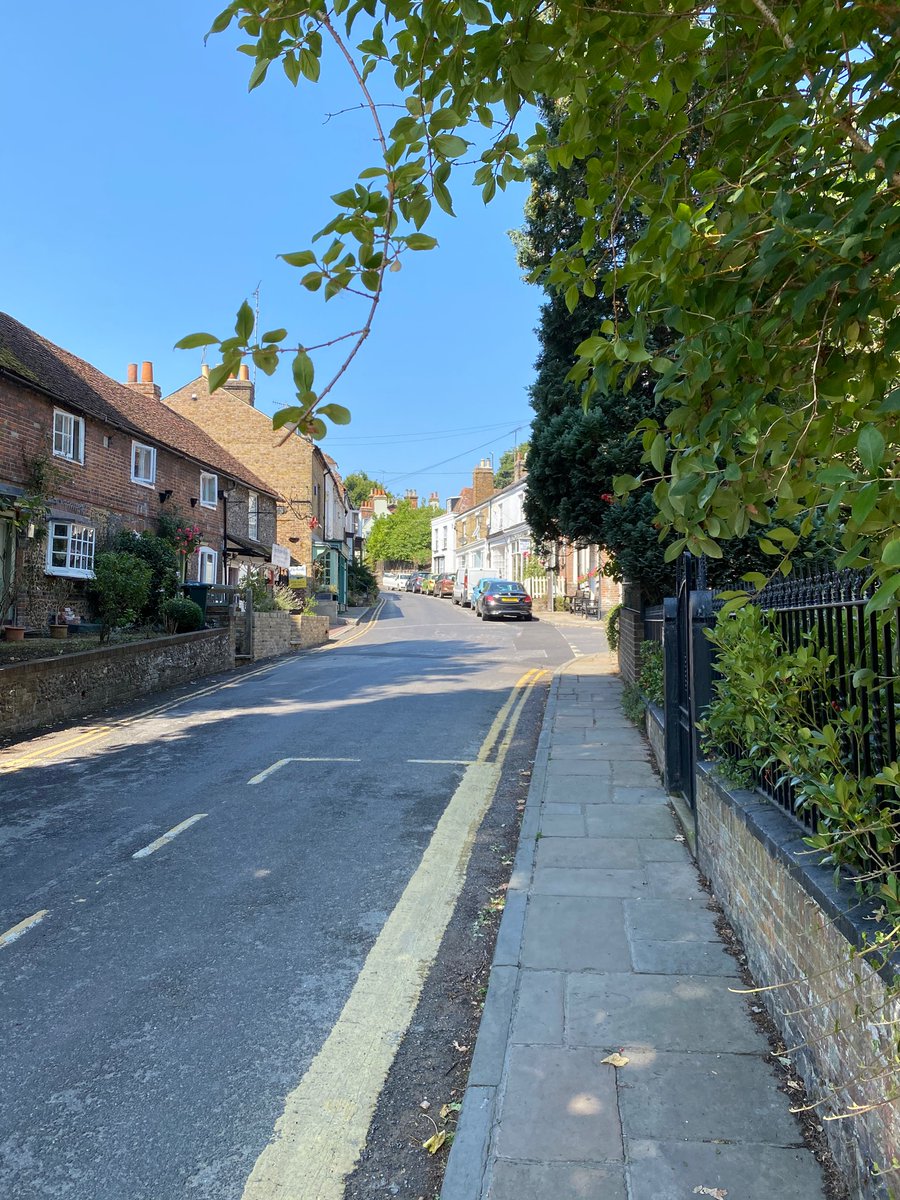 Still, on to equally pretty Eynsford. Thomas a Becket's appointment of a parish priest here was the beginning of their relationship breakdown. Was refused water by another pub but luckily a stall with a woman spinning round, flapping and screaming at wasps served me.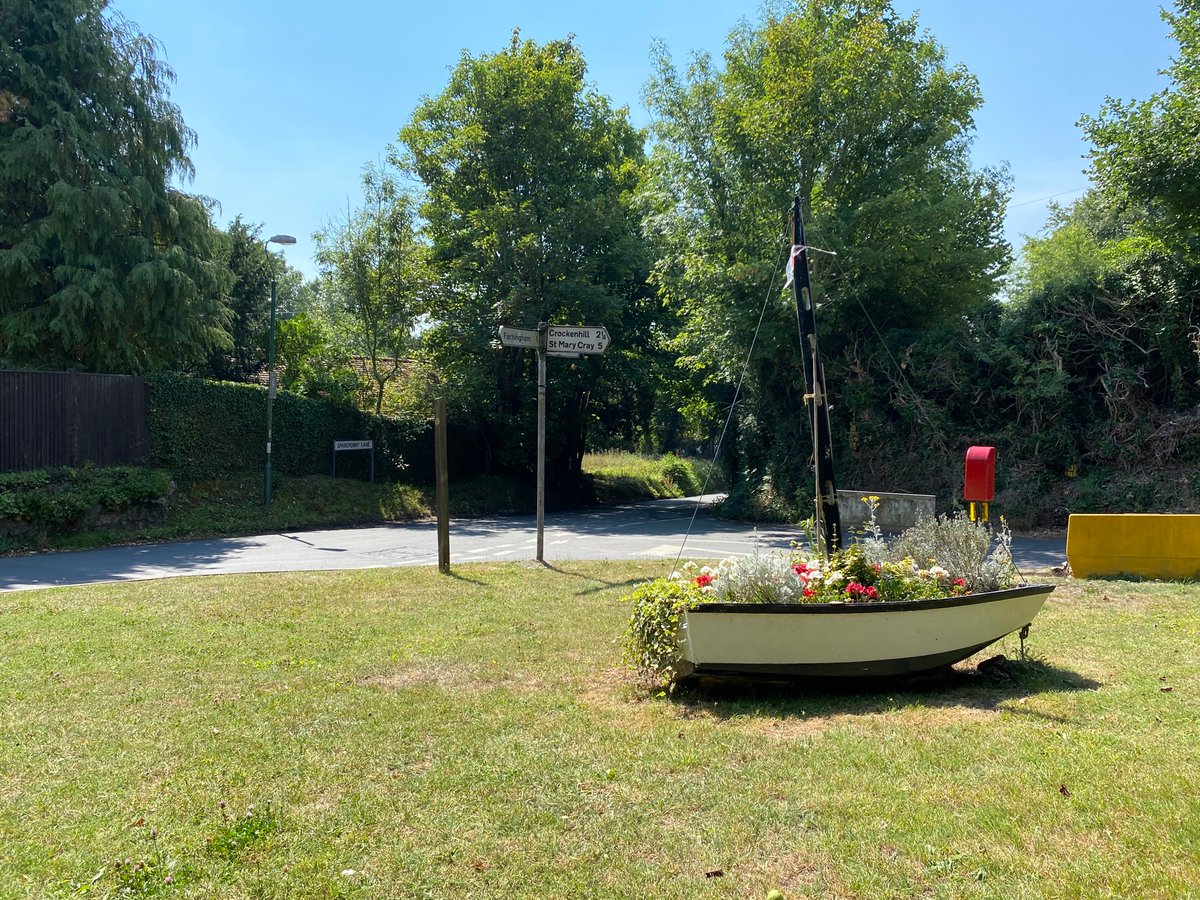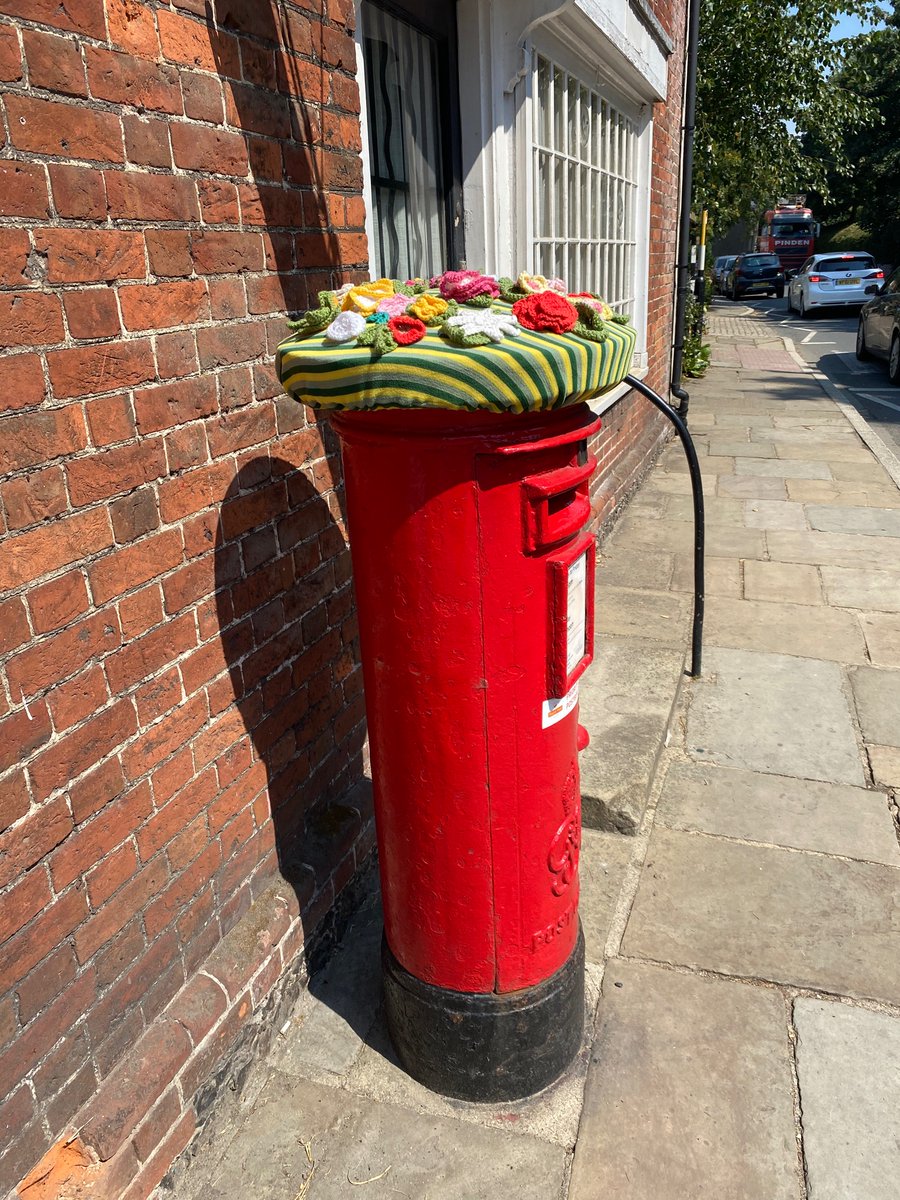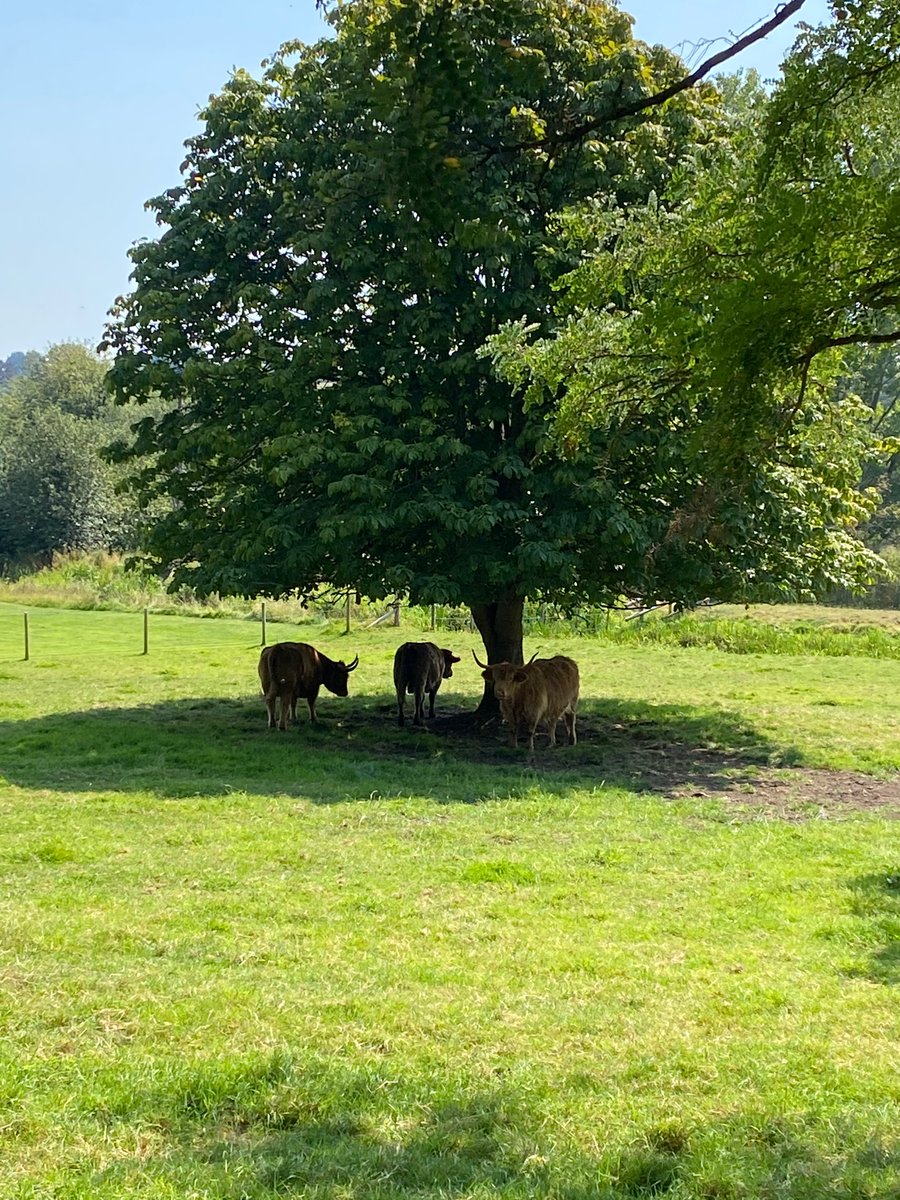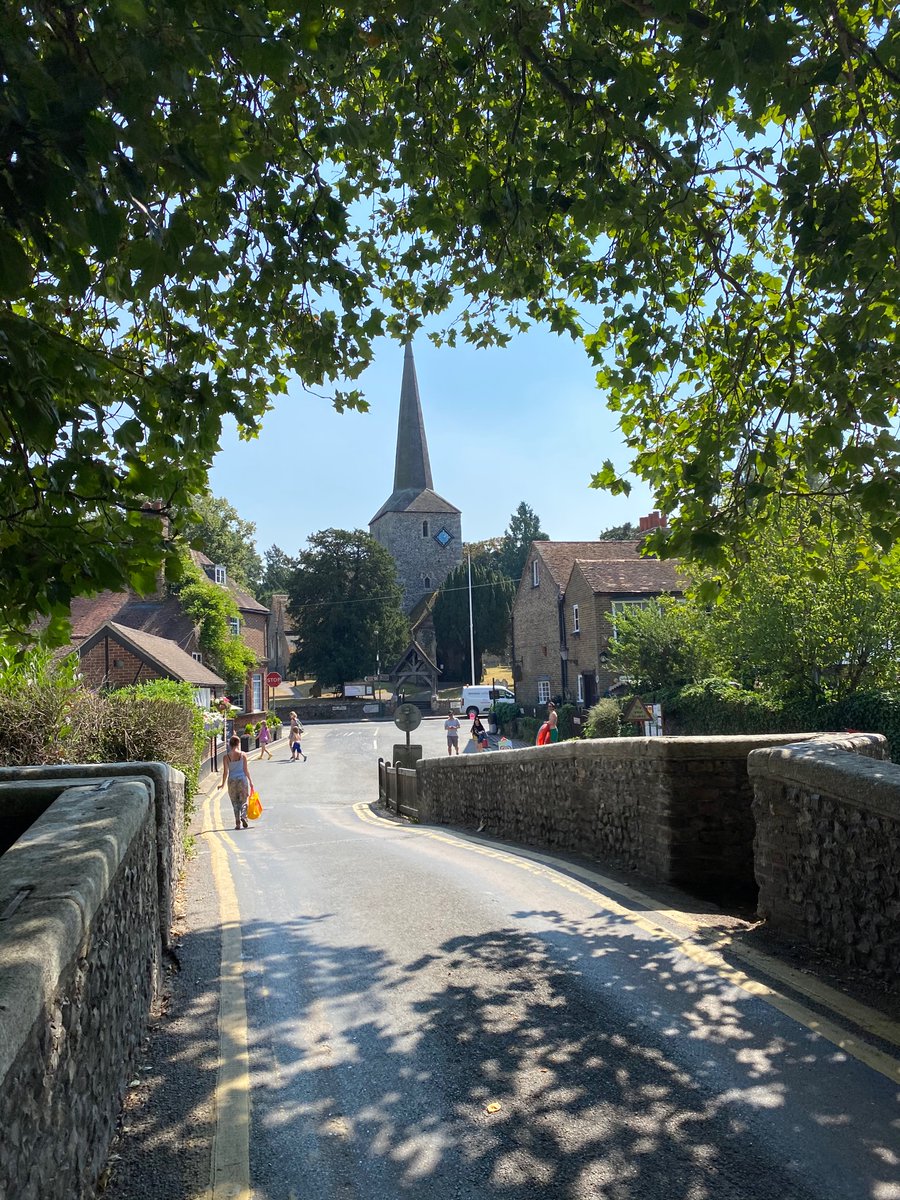 Lullingstone Castle was pretty (owned once by Henry VIII's jousting champion who is an ancestor of the man who formalised lawn tennis rules on the lawn here). And two drone fanatics cheered on their machine till they crashed it into the viaduct.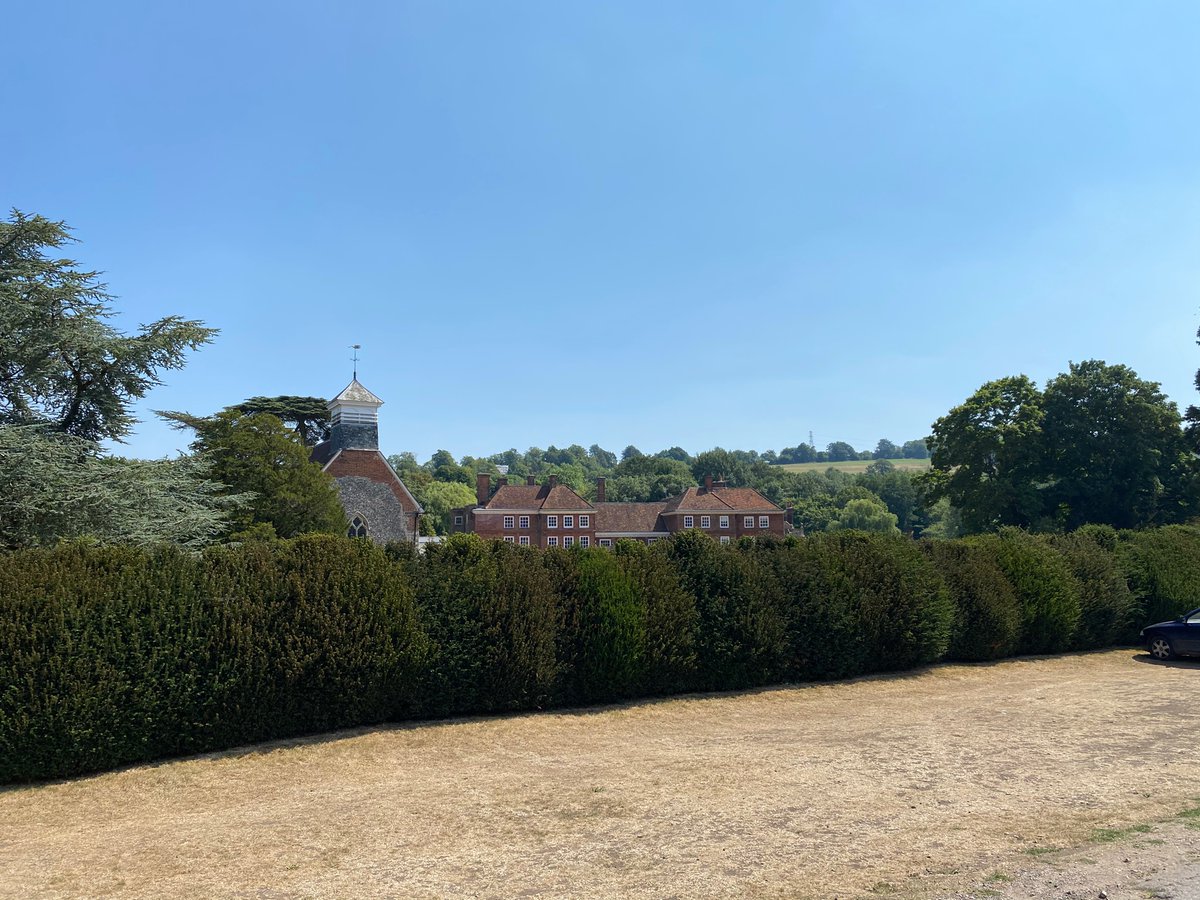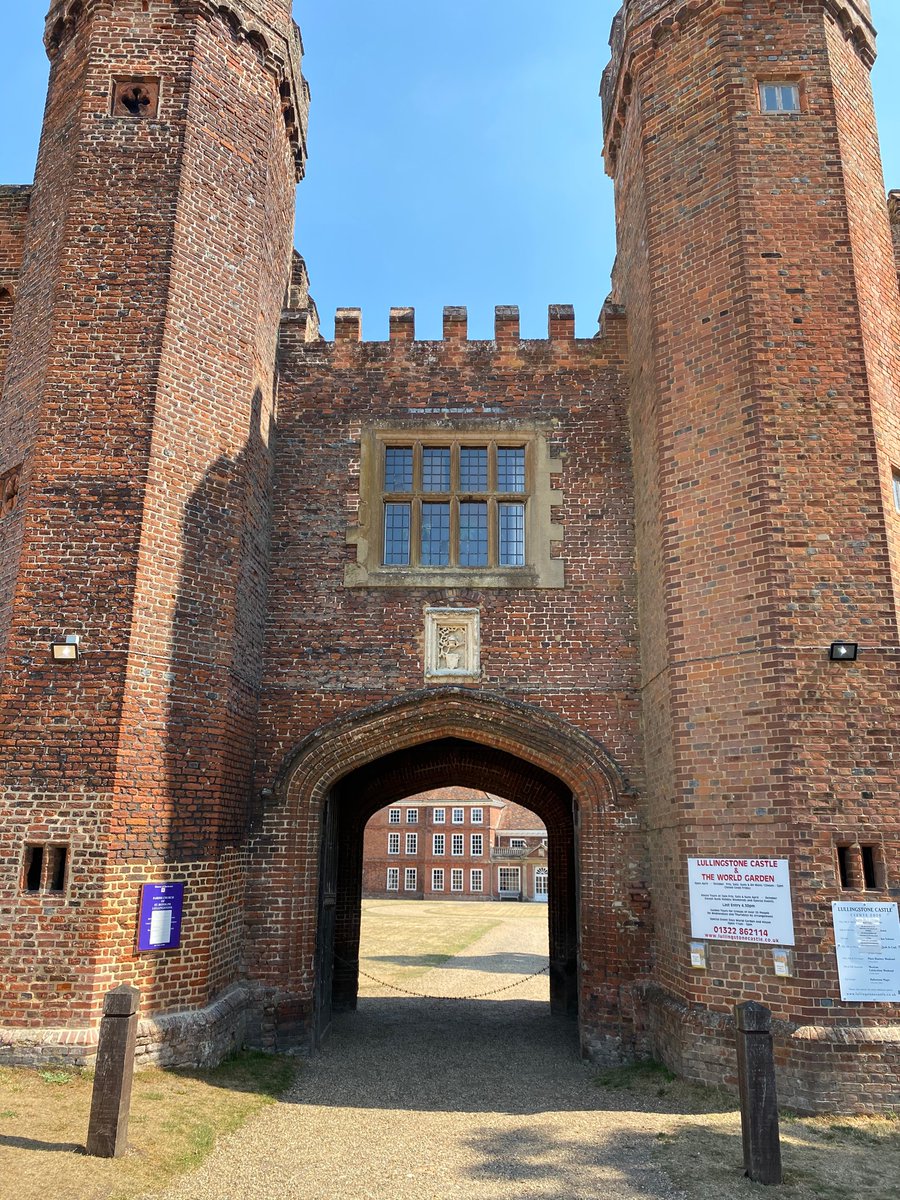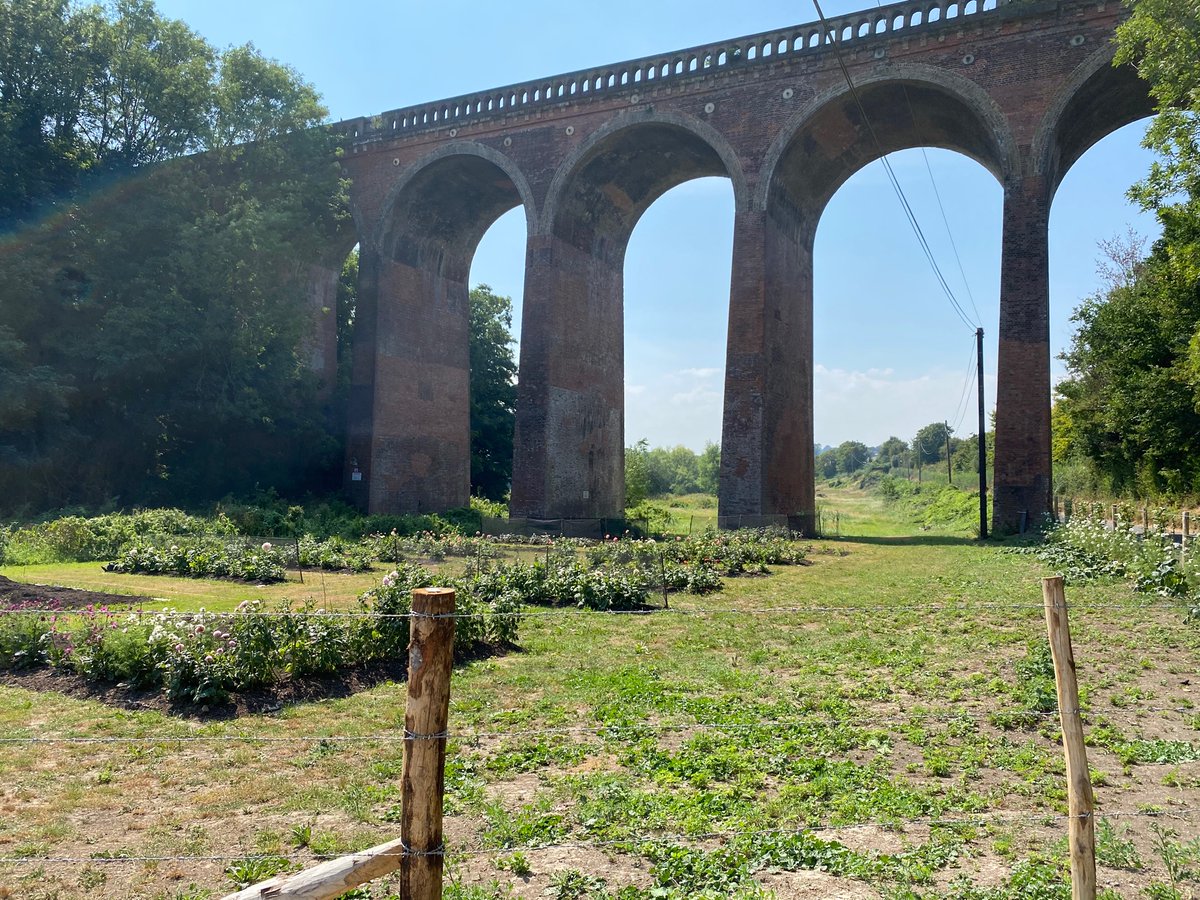 The next stretch, past @CastleFarmKent , was idyllic. Hops, lavender, "valleys thick with corn" and a lovely stroll to Shoreham and Past Samuel Palmer's house.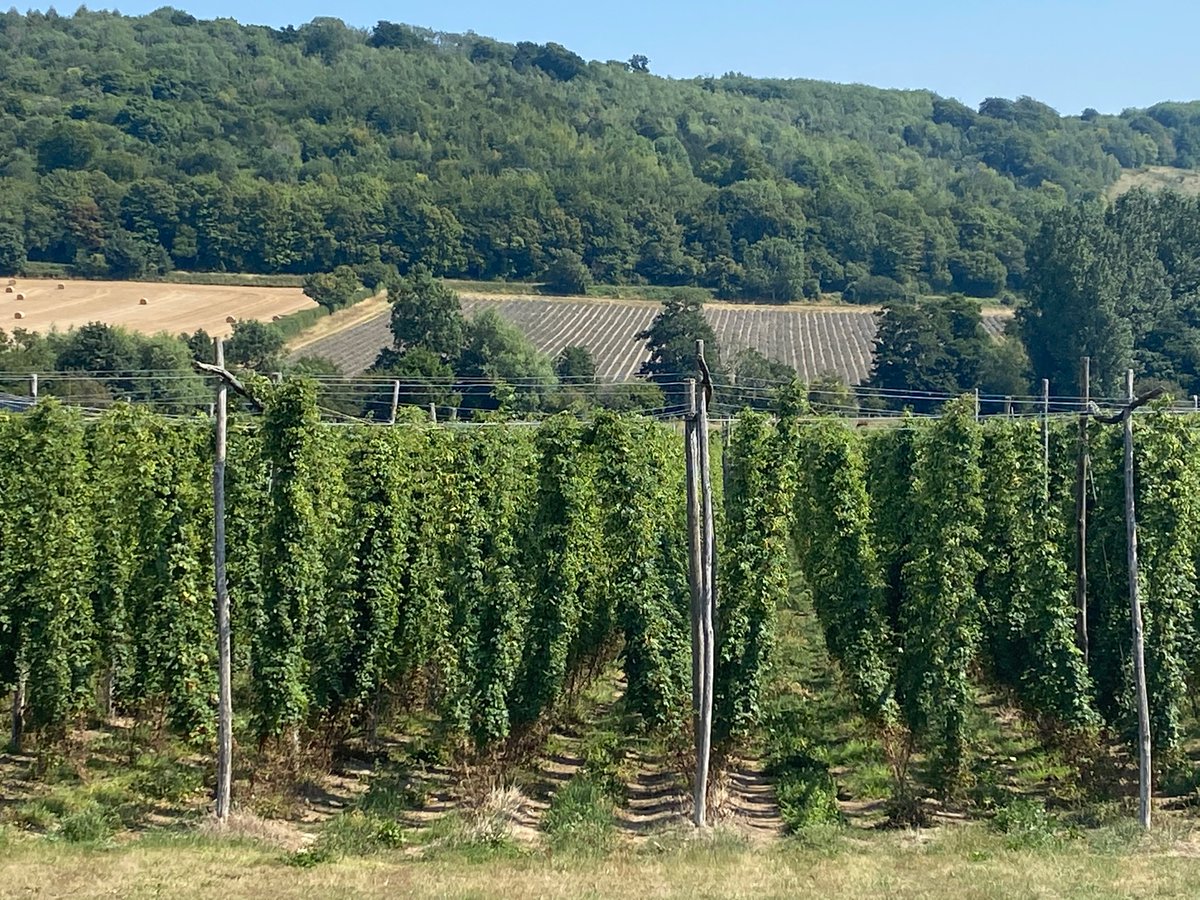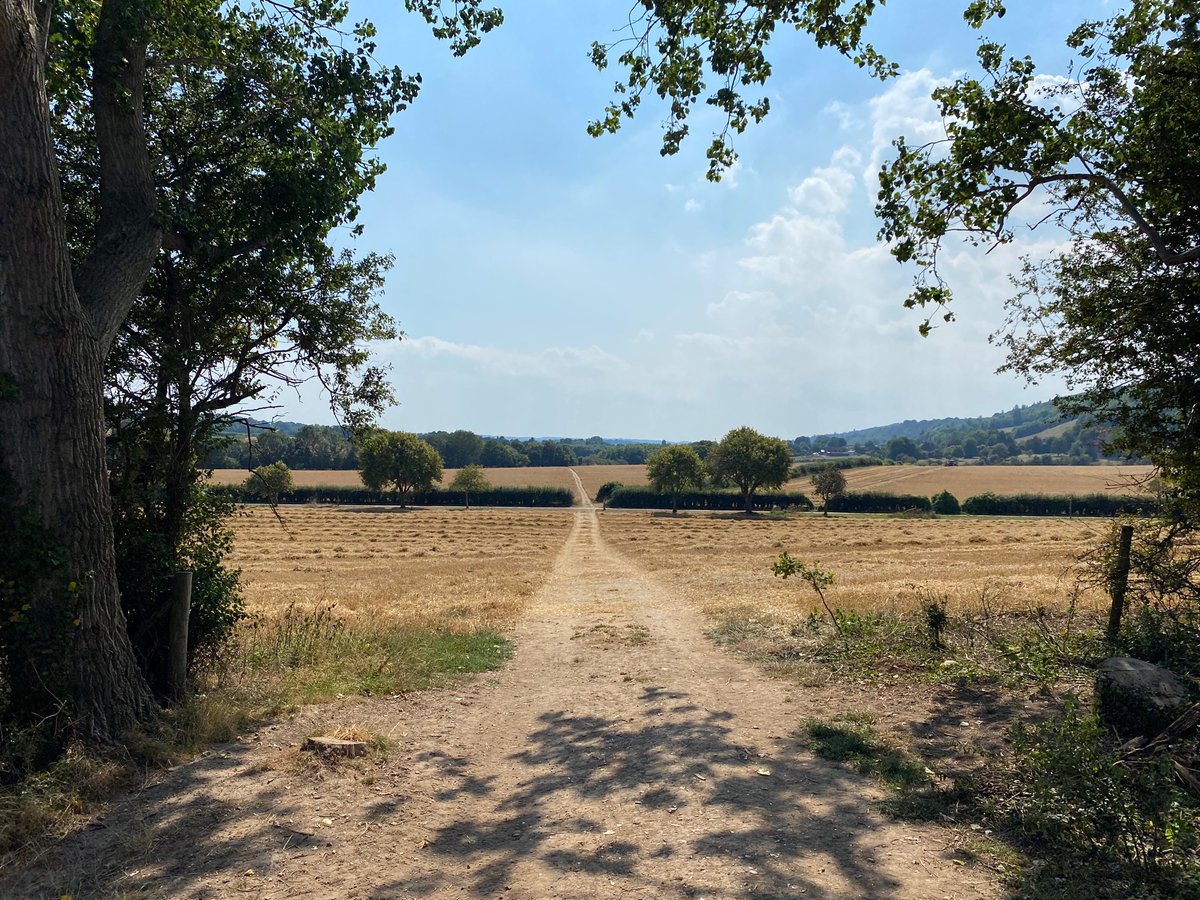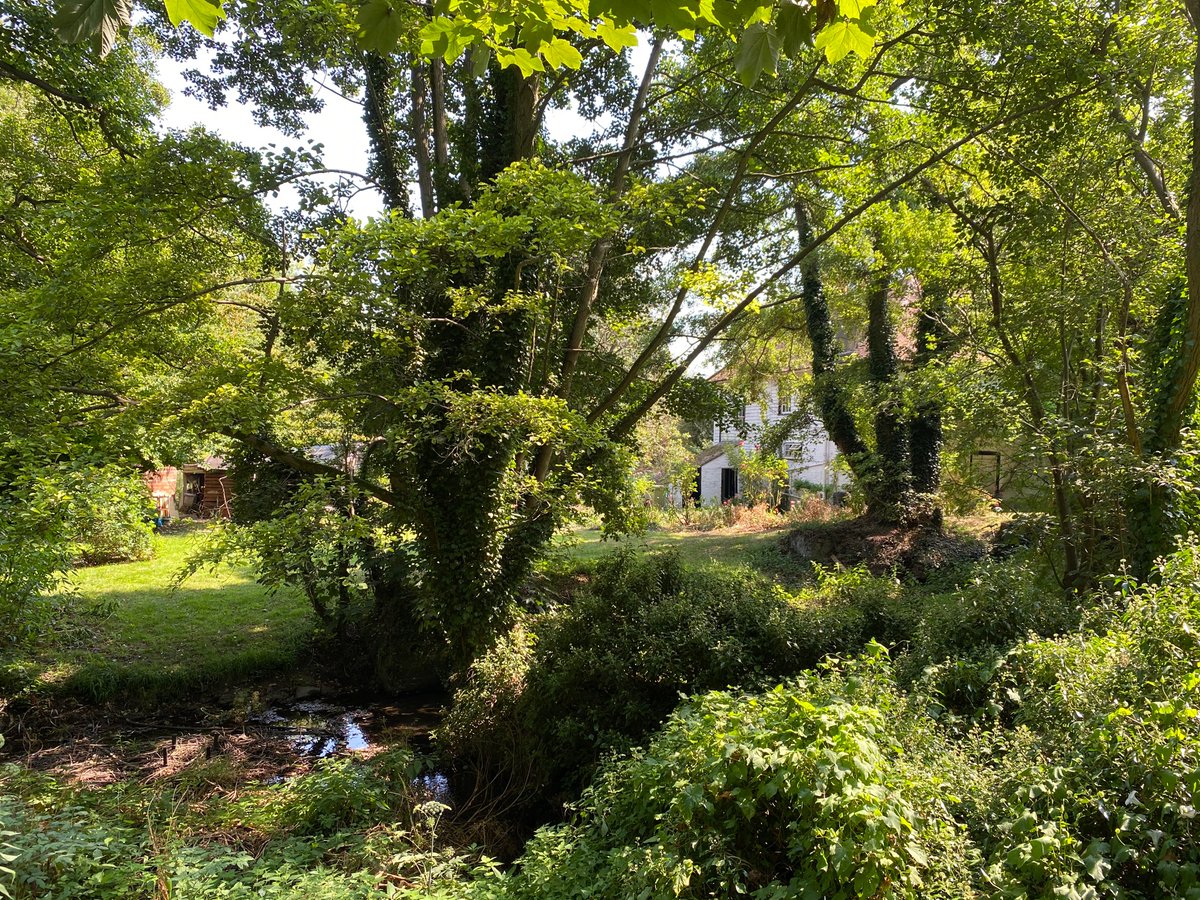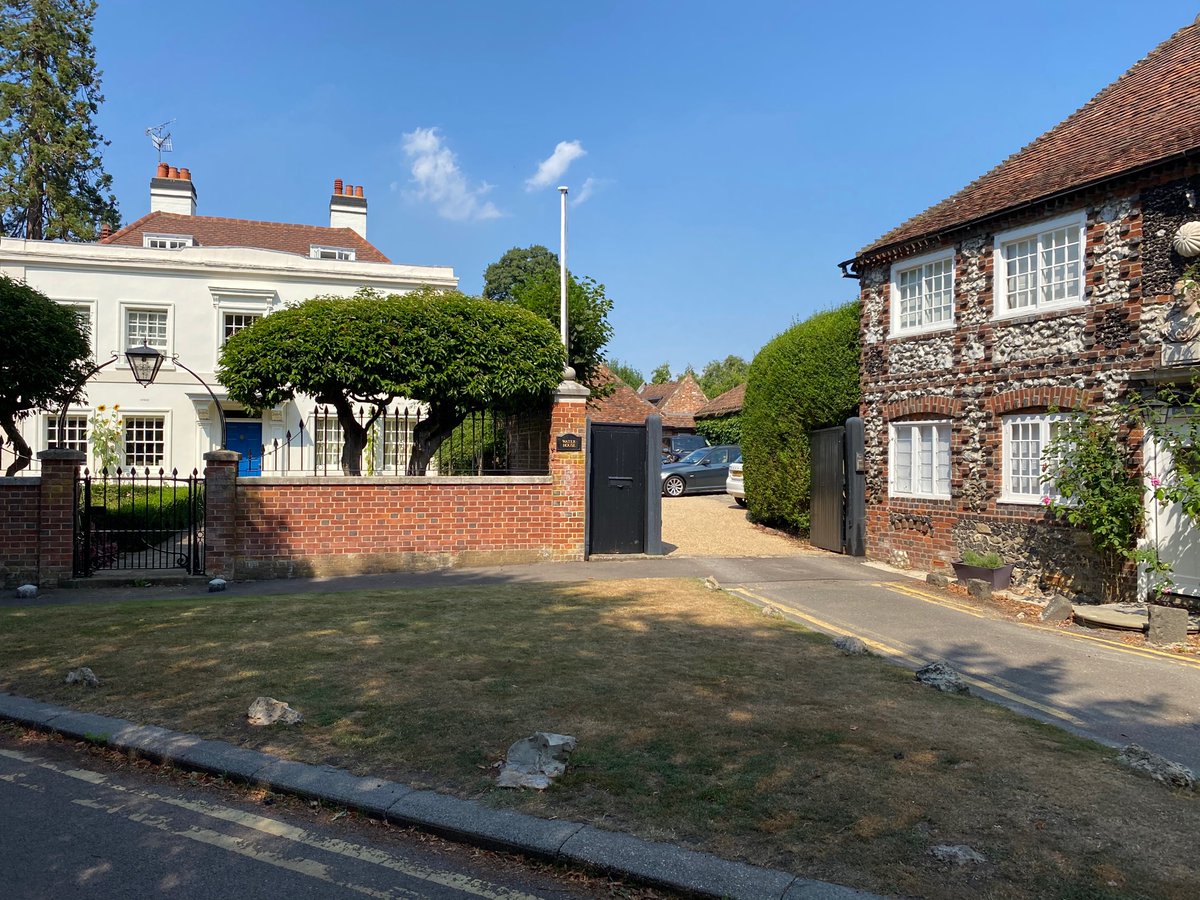 It was here, as the London route joins the Winchester to Canterbury path that I realised I'd forgotten to add the distance to Wrotham (7 miles).

Found a tap at the side of a church which cheered me up a bit – do all churches have them? Is it a pilgrim thing?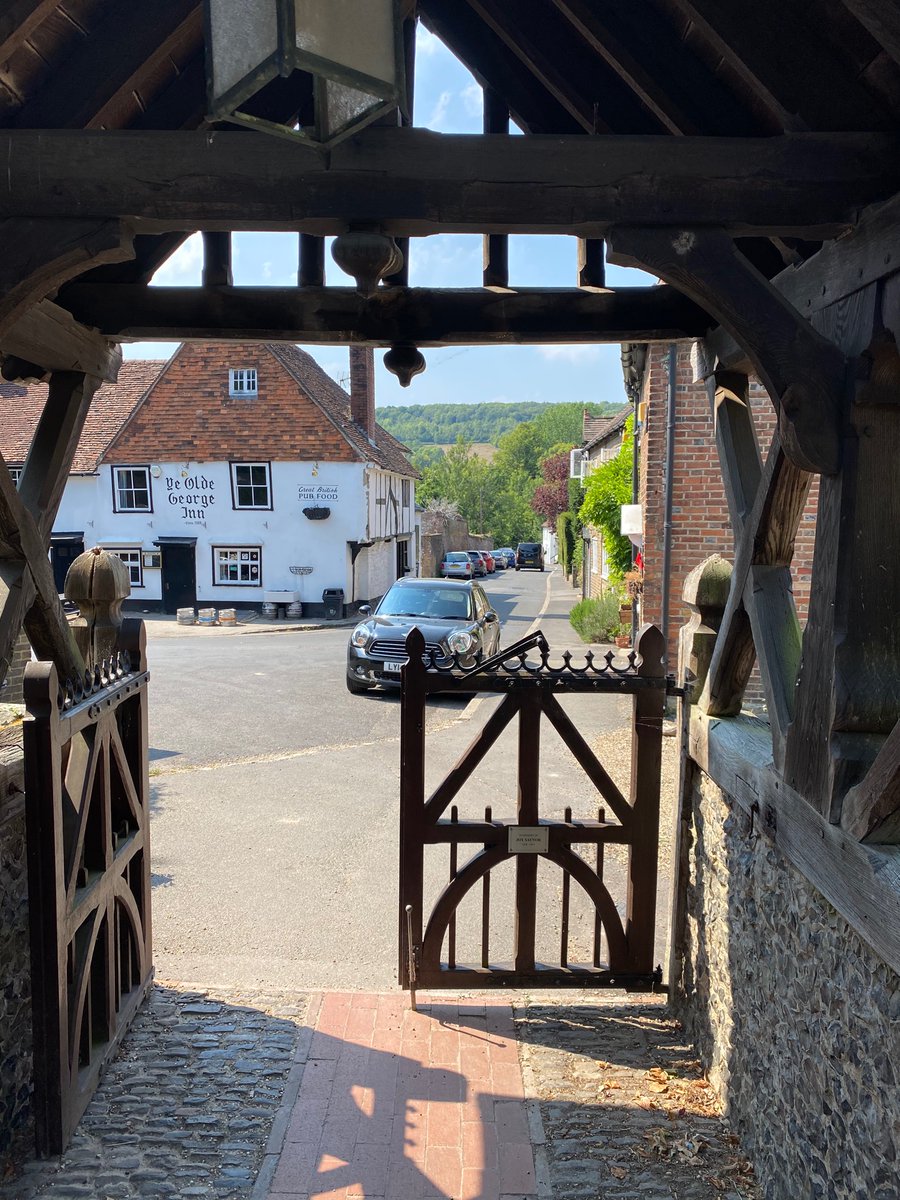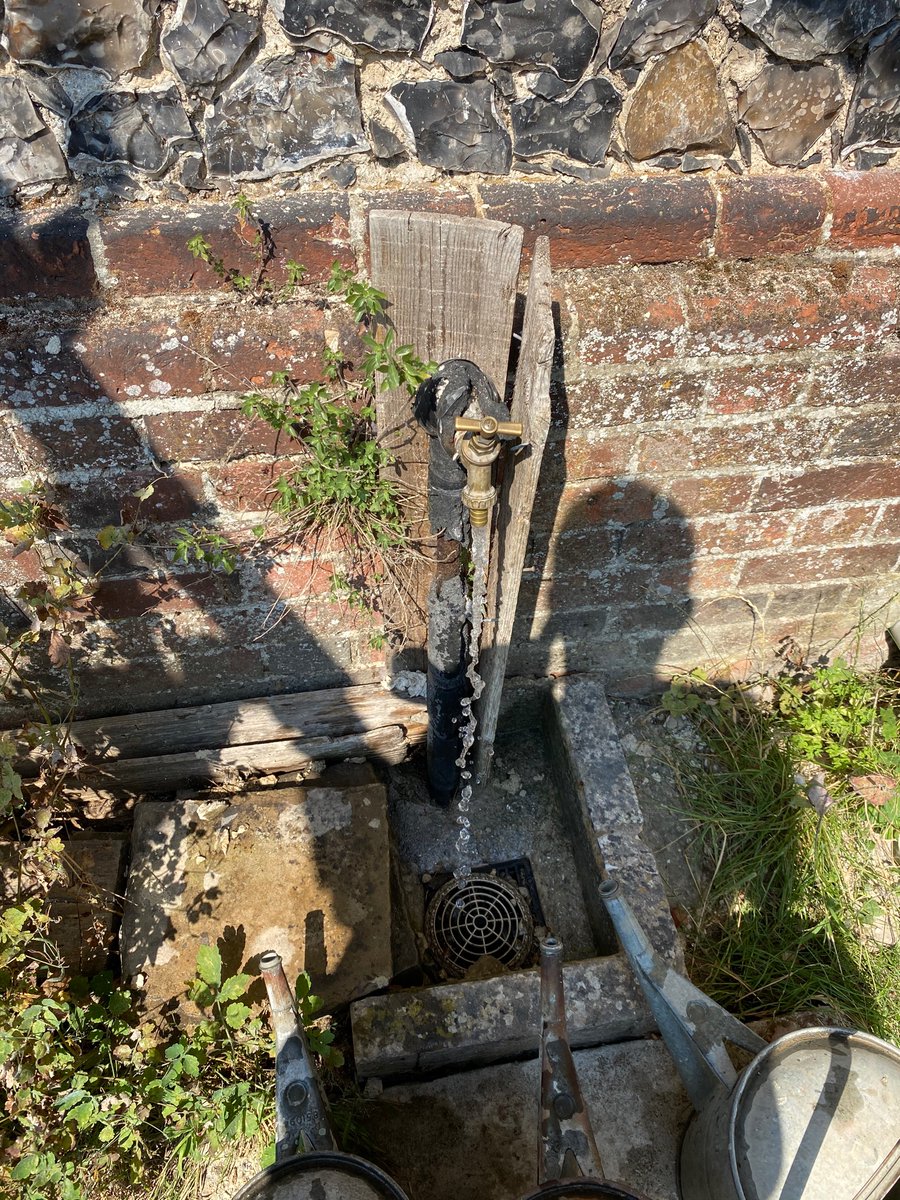 Was a momentary peak – the "famous duck pond roundabout" at Otford did sort of "live up to expectations" but the real Pilgrims Way (not the North Downs Way) is essentially a narrow A road with no pavement so had 5 miles of jumping into brambles to avoid speeding cars.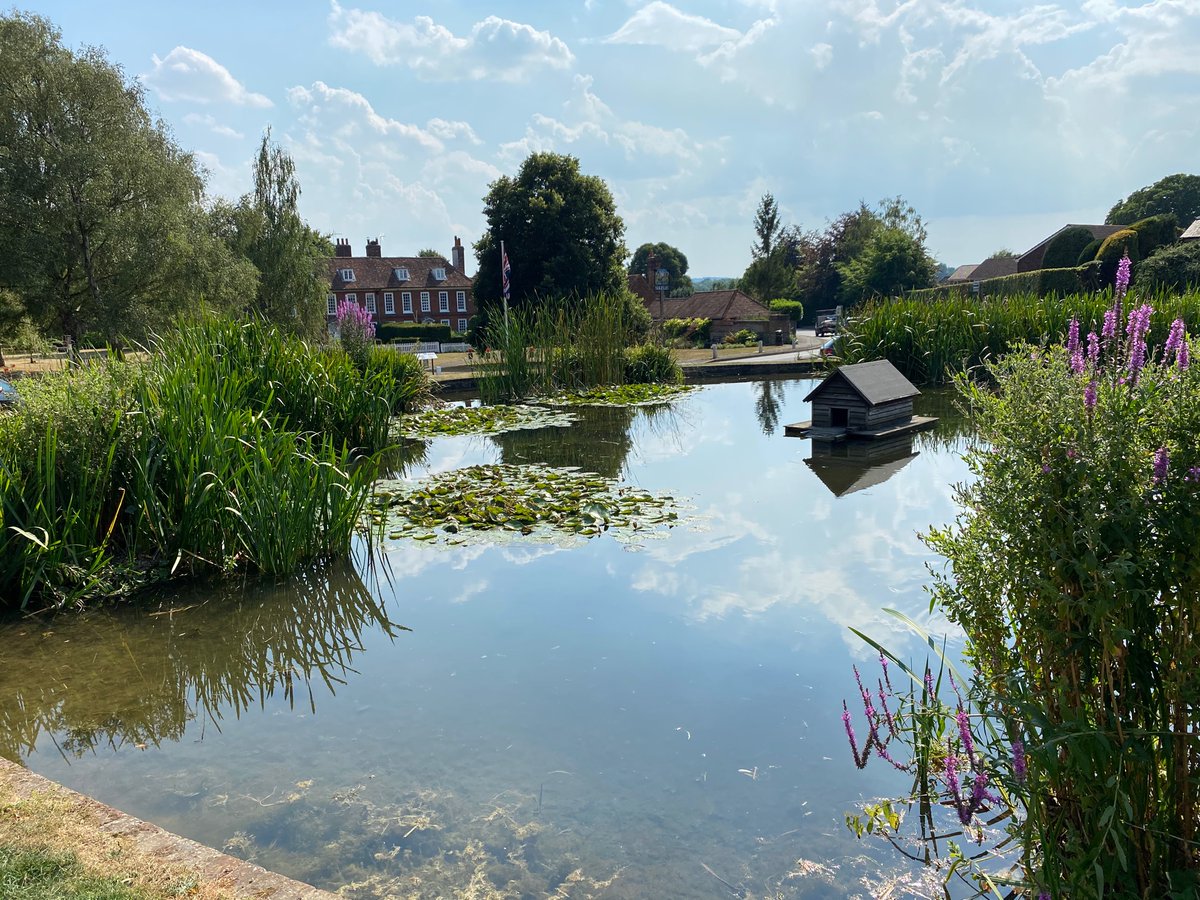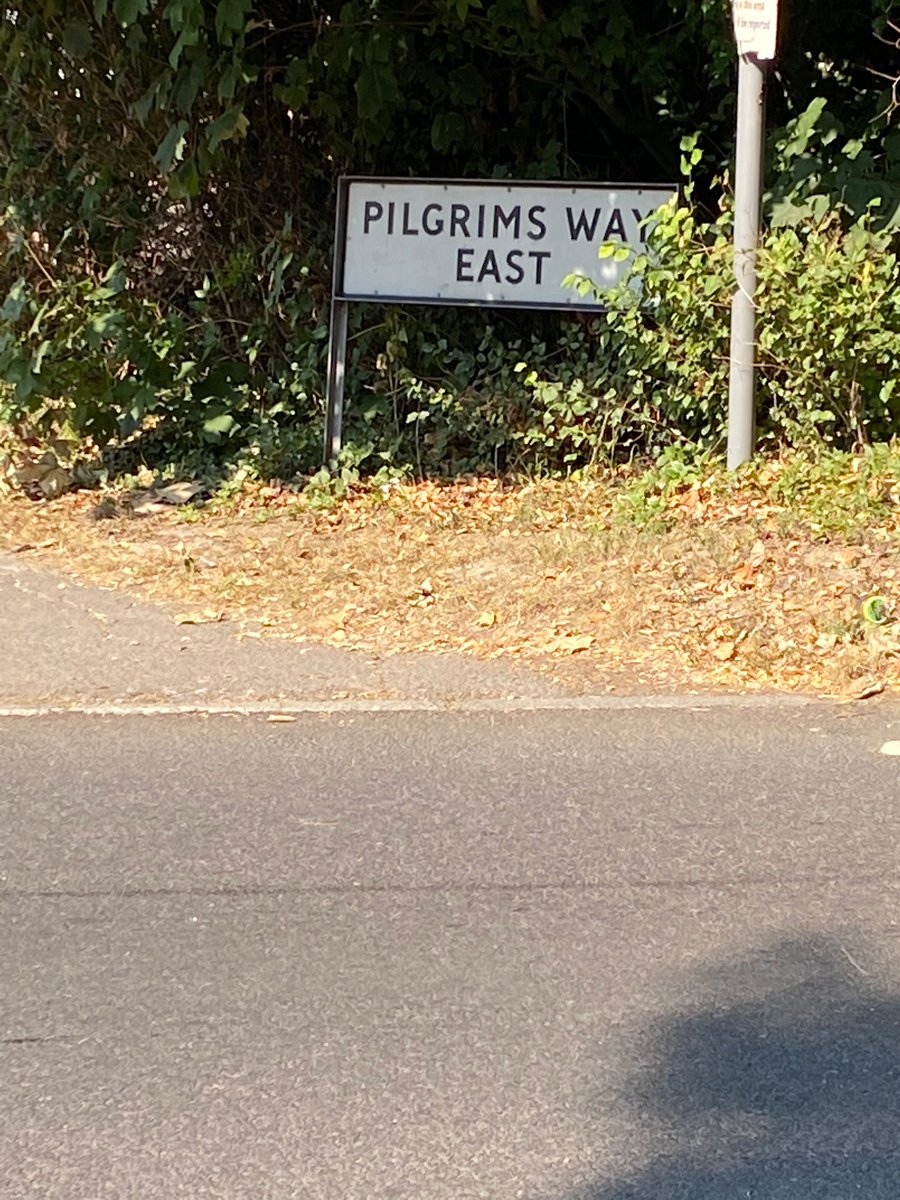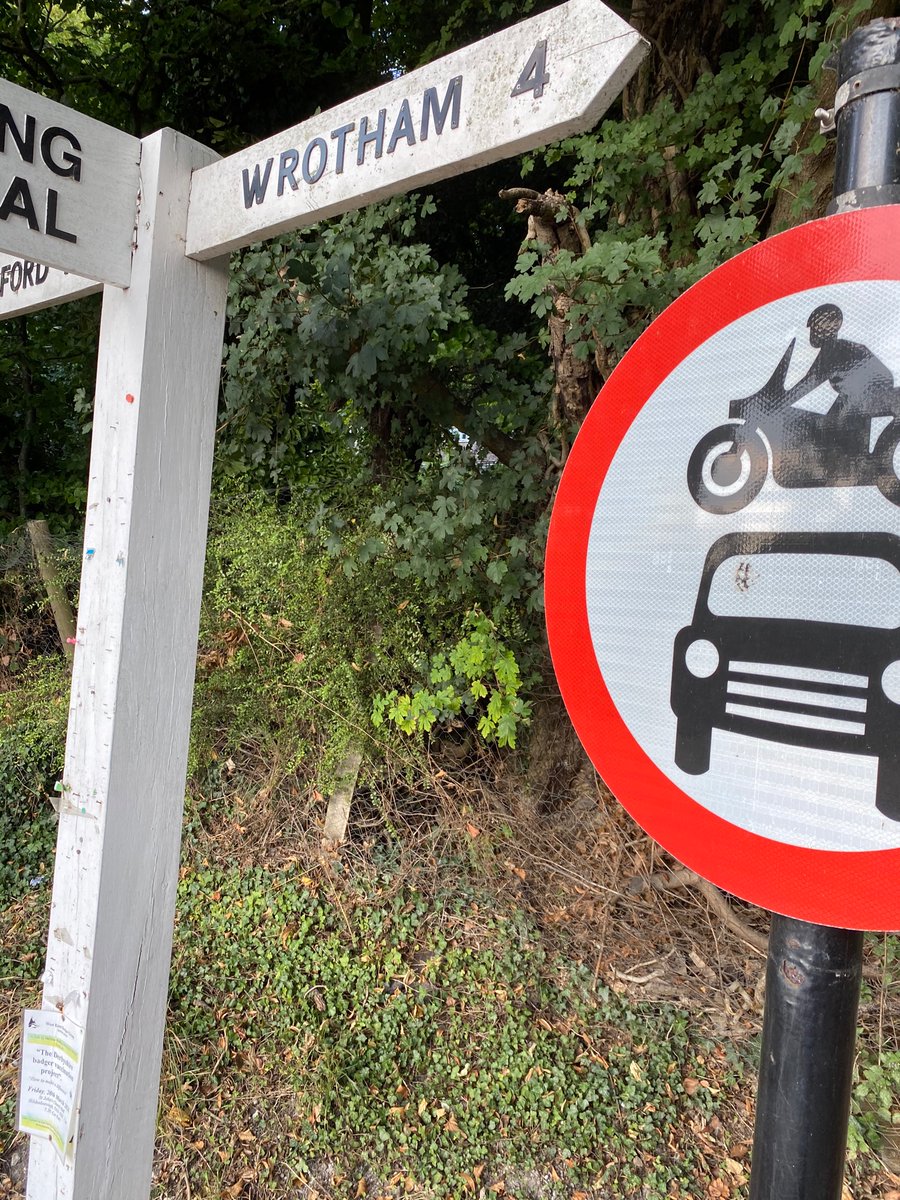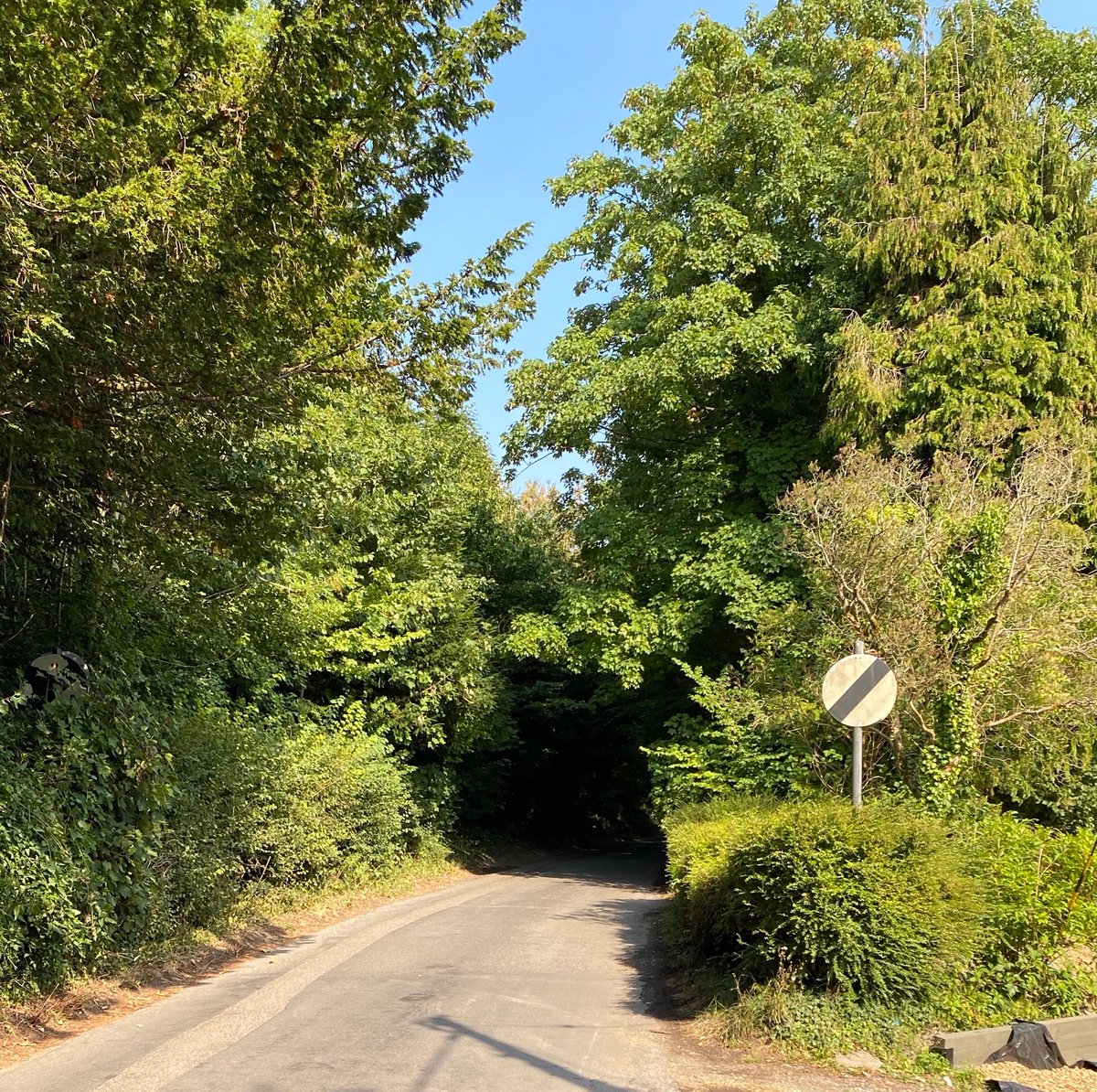 Skipped the haunted bit of Kemsing and frowned a bit at the Clere House "a friend of Jane Austen may have invited her here" pitch. Waited for the station bus from (the pretty) Wrotham, gave up after 20 minutes as it didn't come and had final stroll across the M20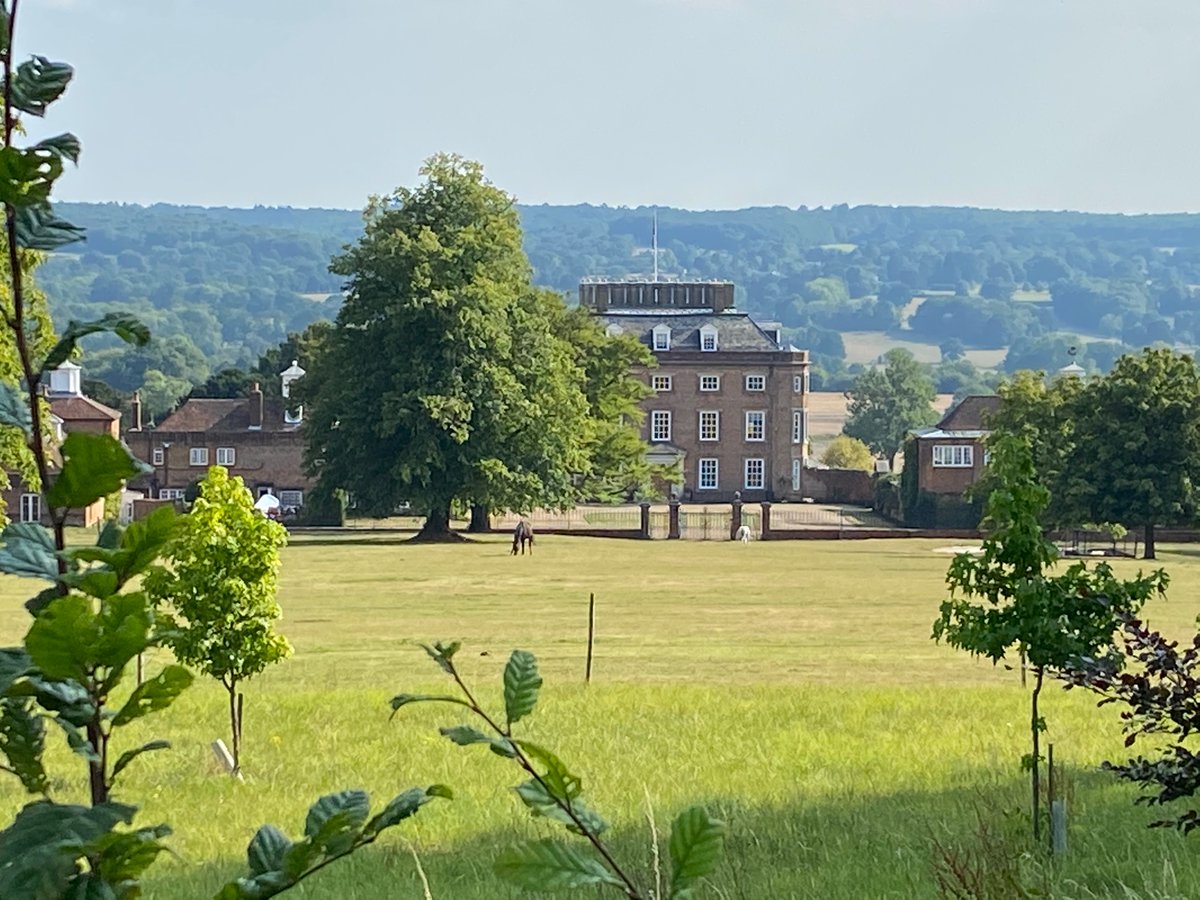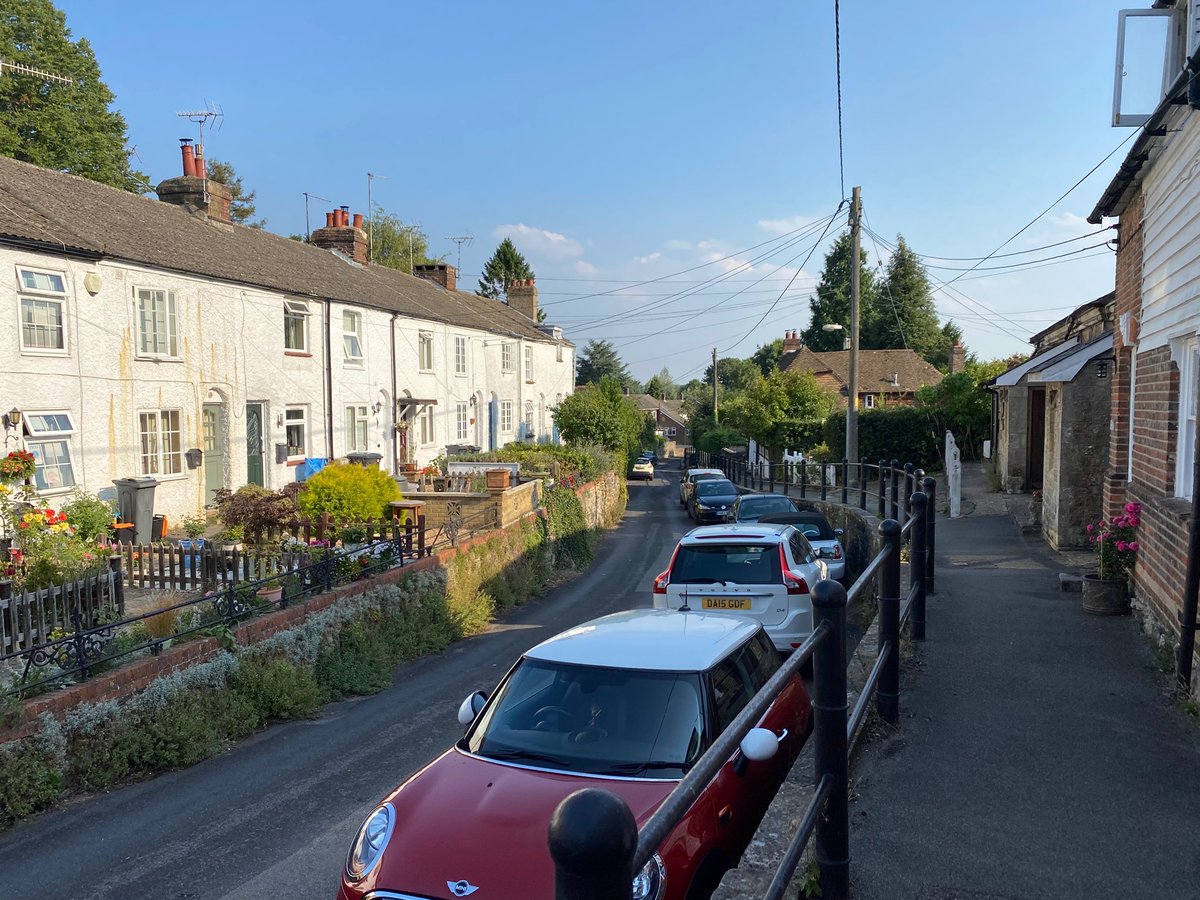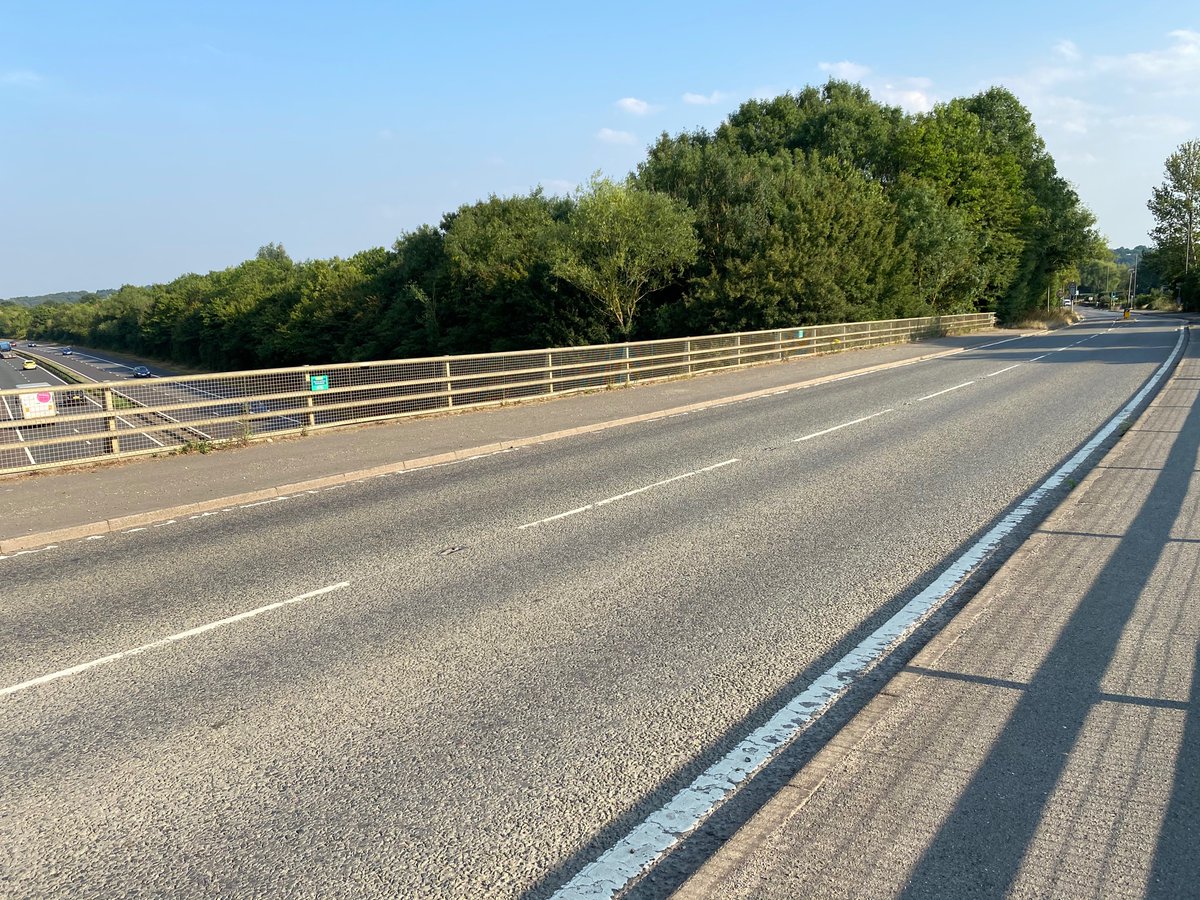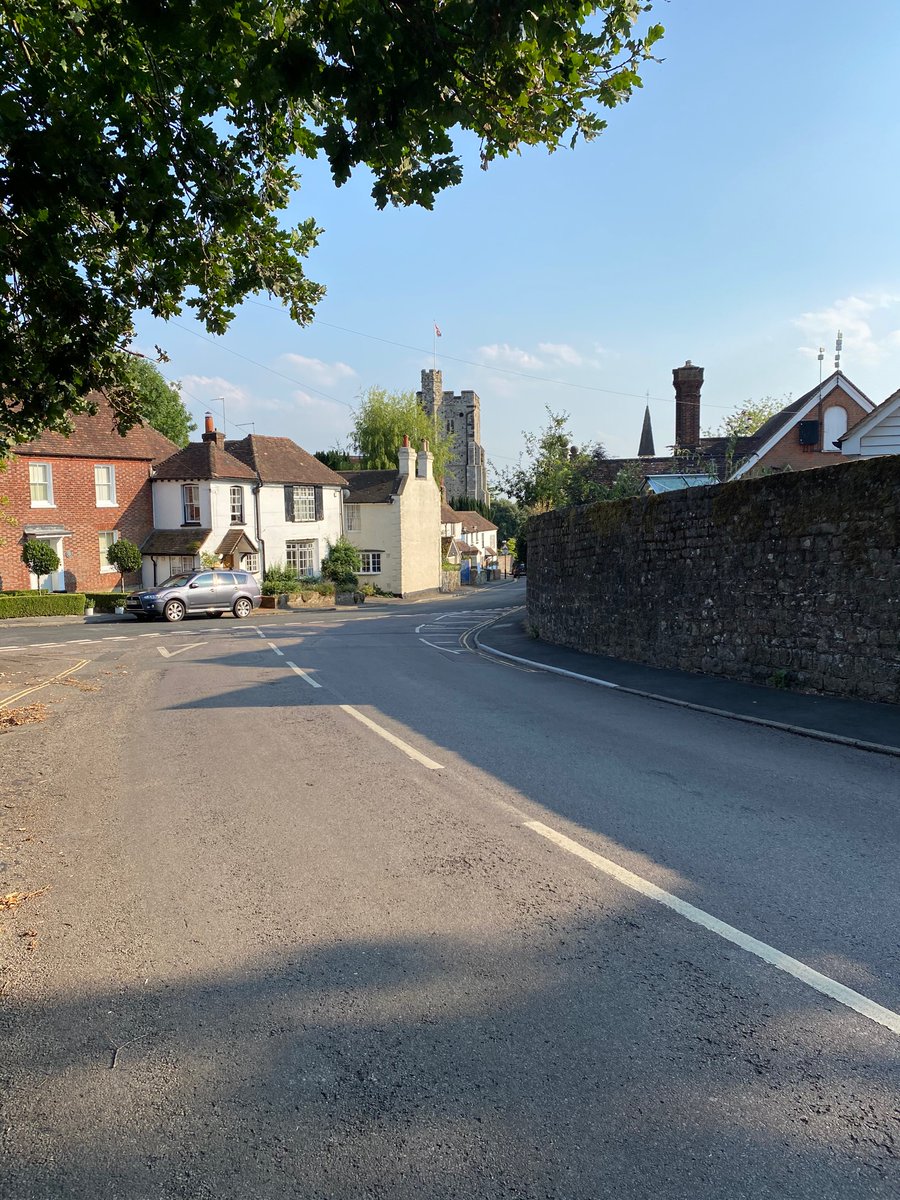 Still, Day 2 done. Might have to check distances again but looking forward to seeing @modartconserve and @BenjiDirector for chunks of tomorrow. Can't actually move but sure will recover.


Day 3


Fewer pics as very happily chatting to @BenjiDirector & @modartconserve + family

Day started being told that Wrotham is pronounced Roo-tham. Started worrying slightly that if I got lost no-one would know where I was headed


Should mention now, as it seems to be the thing in the guidebooks, that Jane Austen passes through Wrotham while writing Pride and Prejudice and Thomas a Becket also stayed a night here. Am going to start logging all the Premier Inns I stay in to help future historians.

V lucky to have a v knowledgeable local guide drive us back to Pilgrim's Way and the Wrotham start and began the yomp. Scene as pretty as ever as we passed Trottiscliffe (pronounced "Imnotfromroundhere")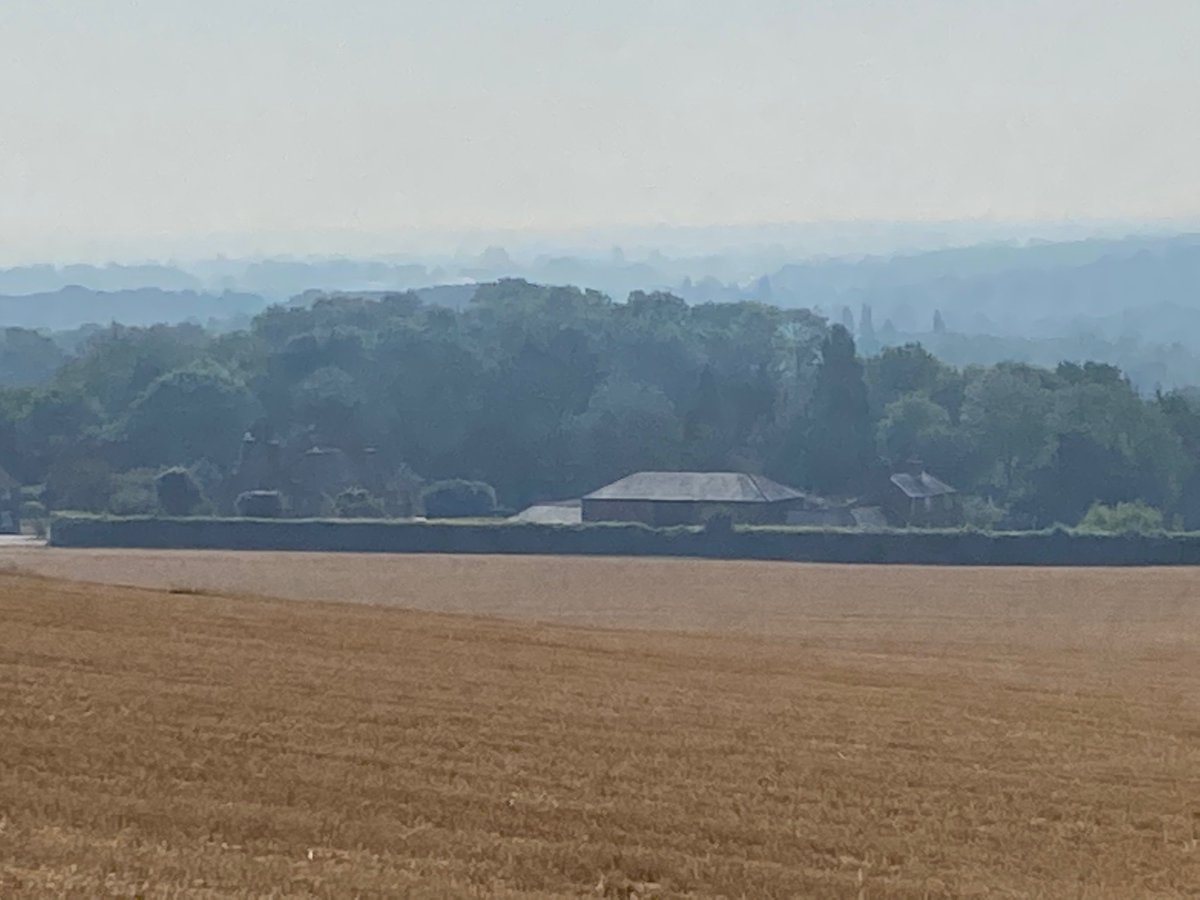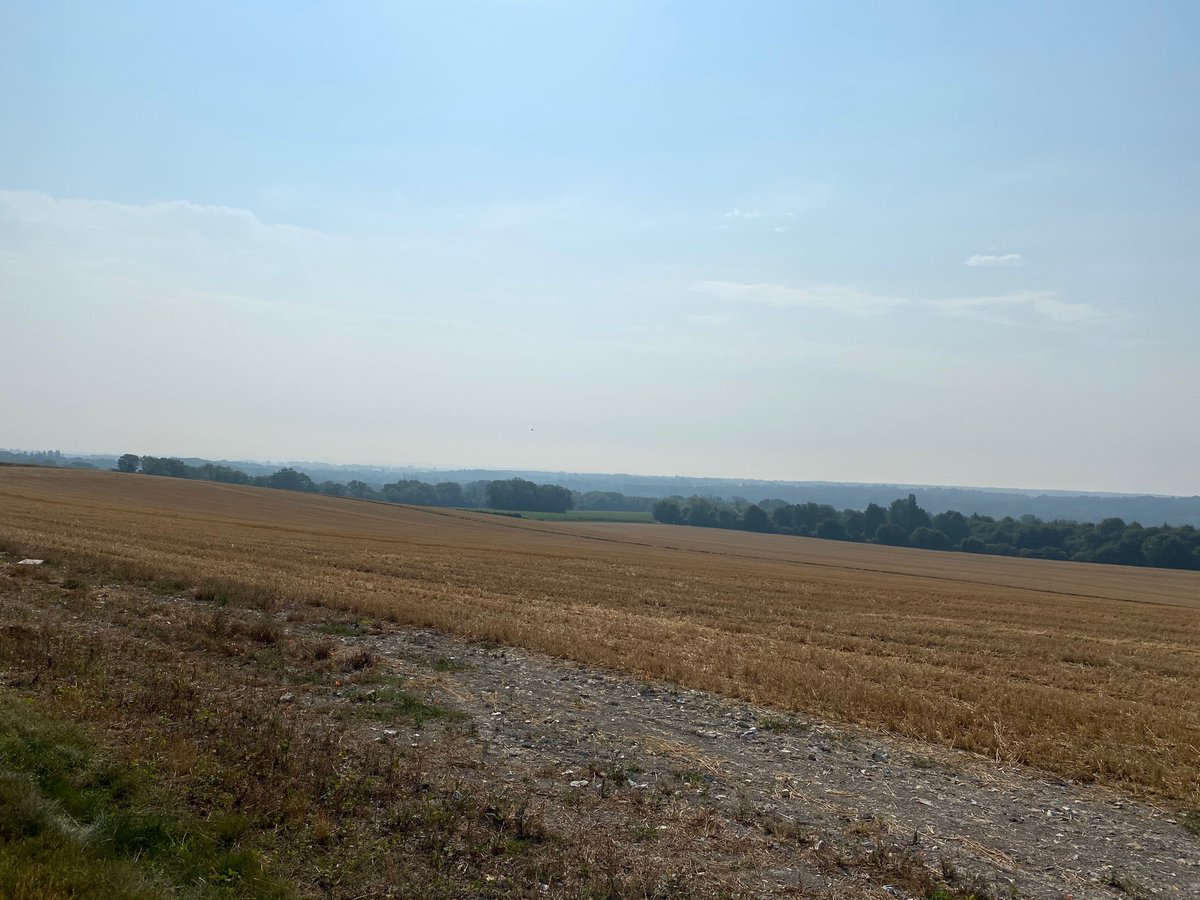 Thanks to @modartconserve we all had an extremely superior Pilgrim's Brunch – coffee, croissants and marmalade deliciousness – while sitting under the Druidic ribbons of Coldrum Long Barrow. Blister plasters swapped and tick sprays offered. nationaltrust.org.uk/coldrum-long-b…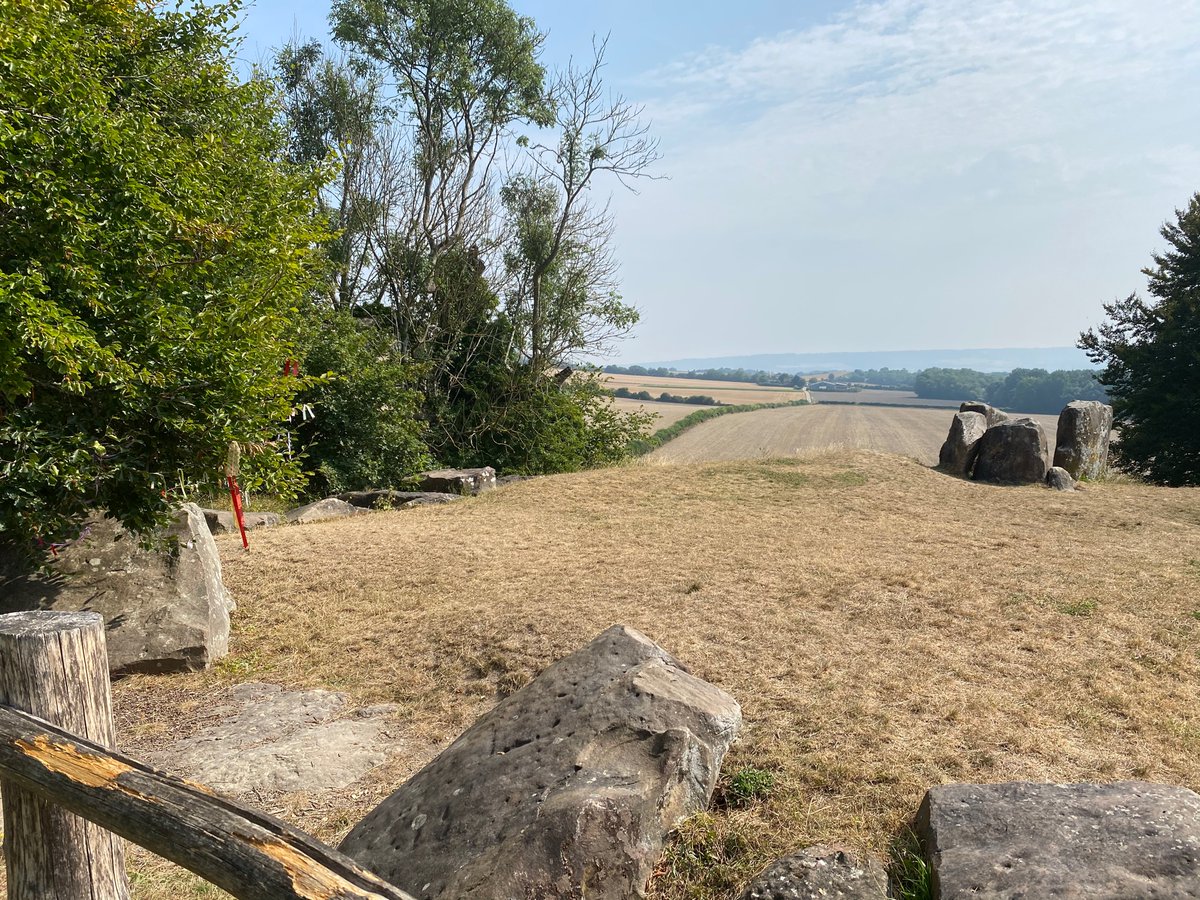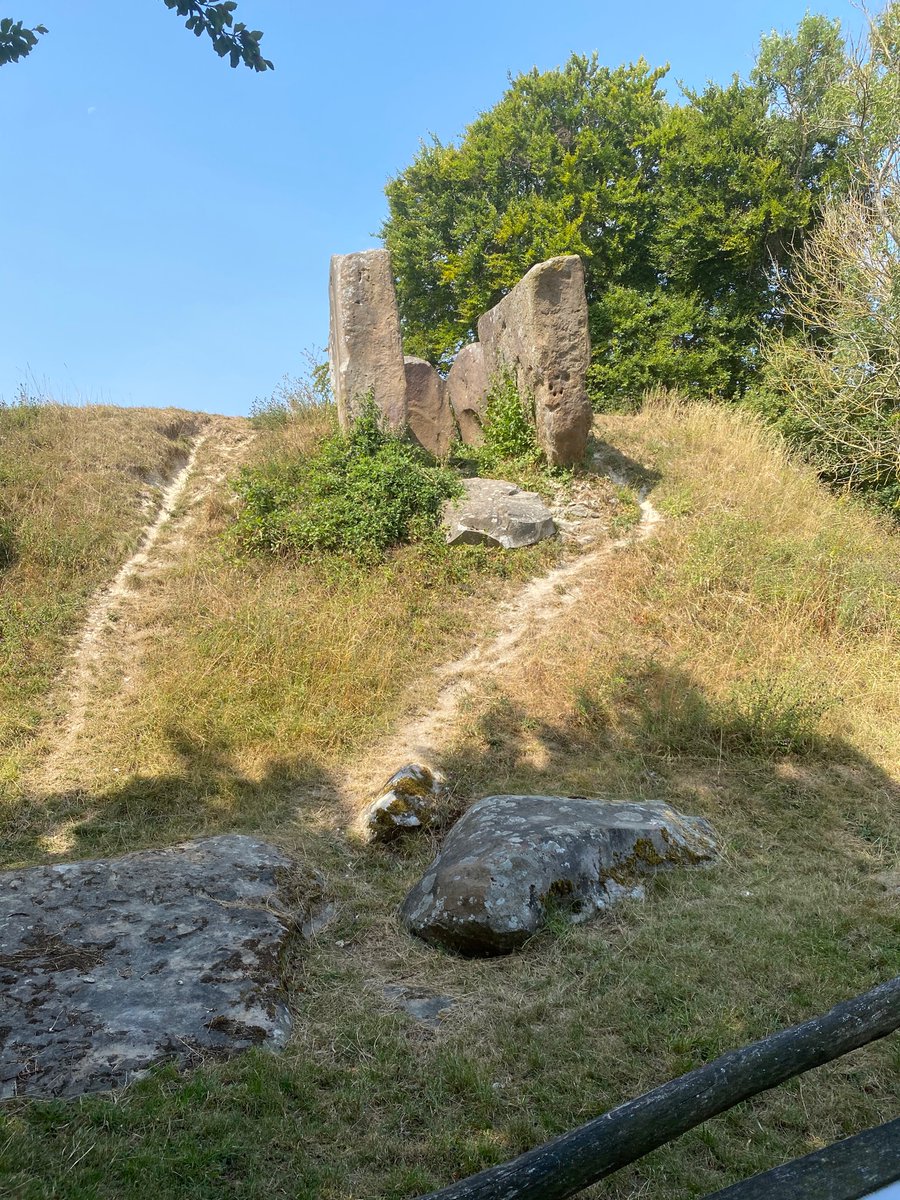 We ambled on through the pretty White Horse Wood (pic from About Britain as was too busy chatting) and then as we reached the mystically gates of Snodland, we said goodbye to the Fox clan.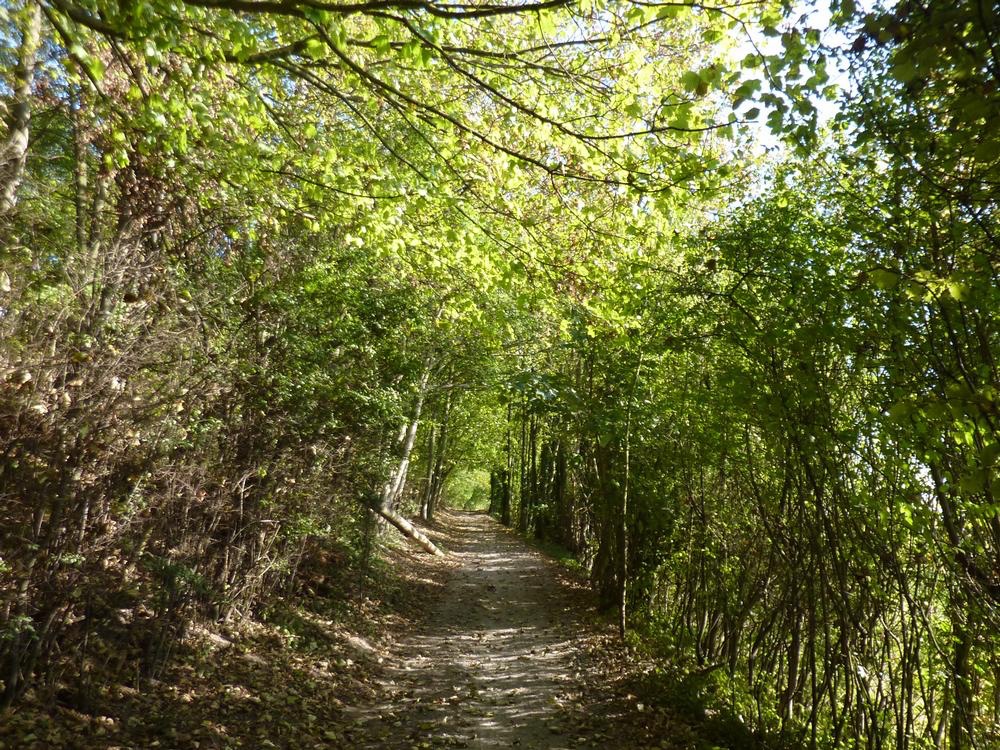 Snodland is not for the aesthetically minded – I suspect the Foxes knew that. Halling stumped the guidebook. St Peter's Bridge took us into Wouldham (with open pubs which smelled of dead animals & churches with the sort of sculptures that make you think you too could do art)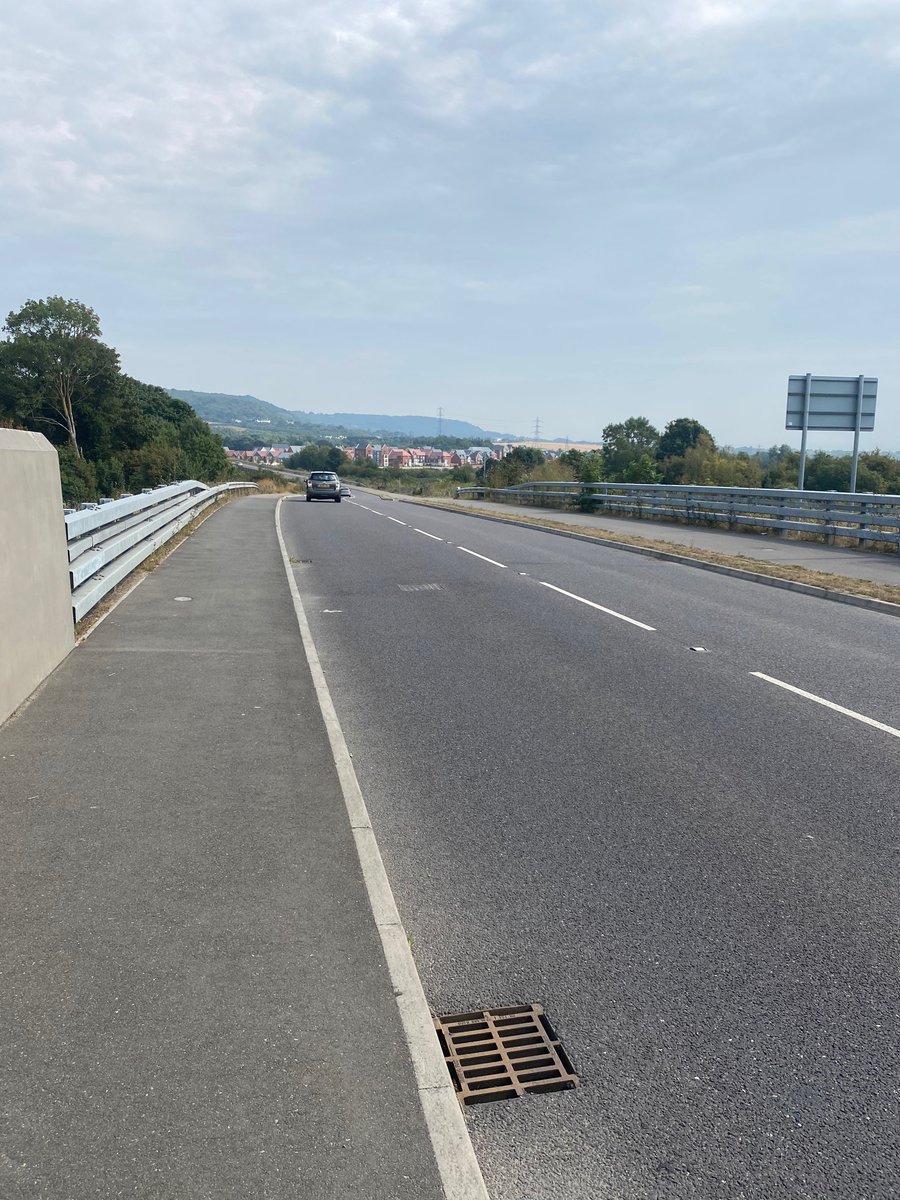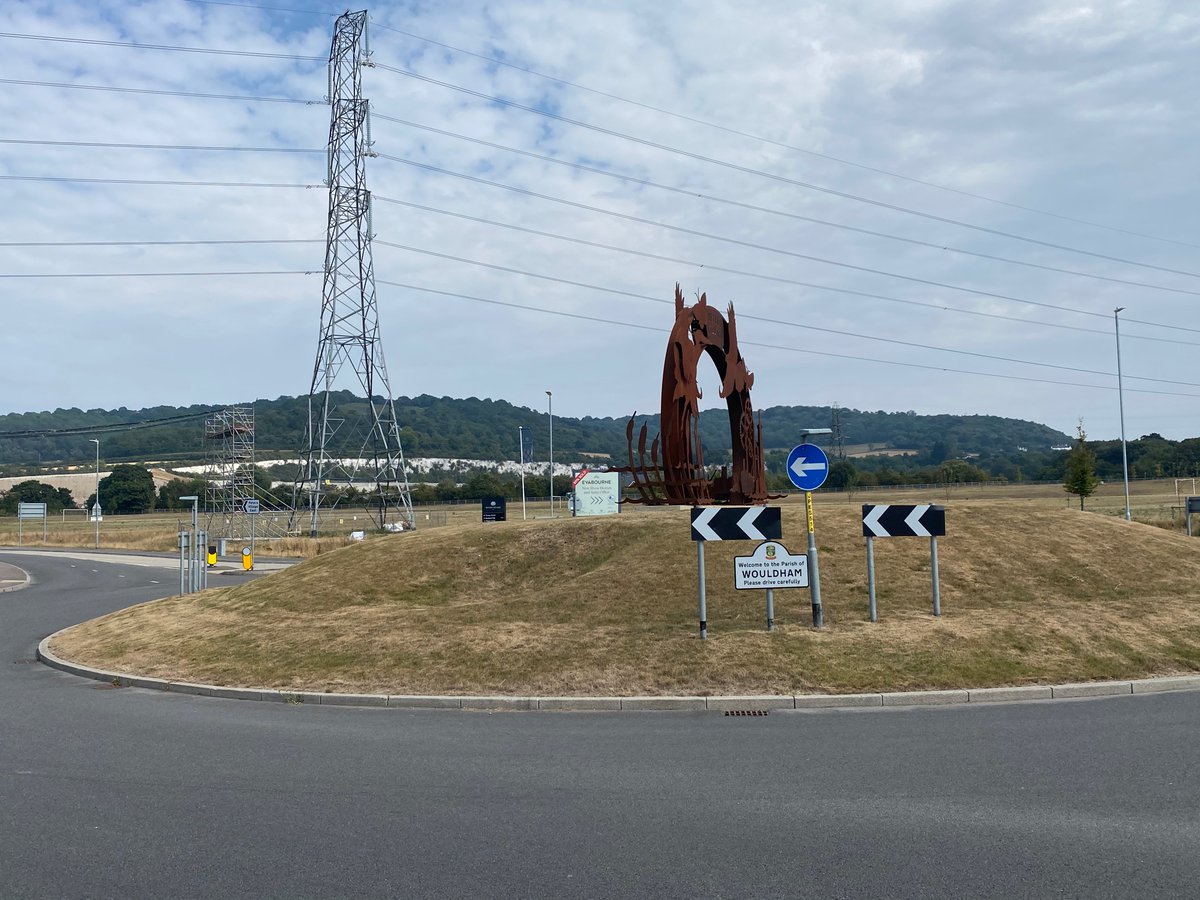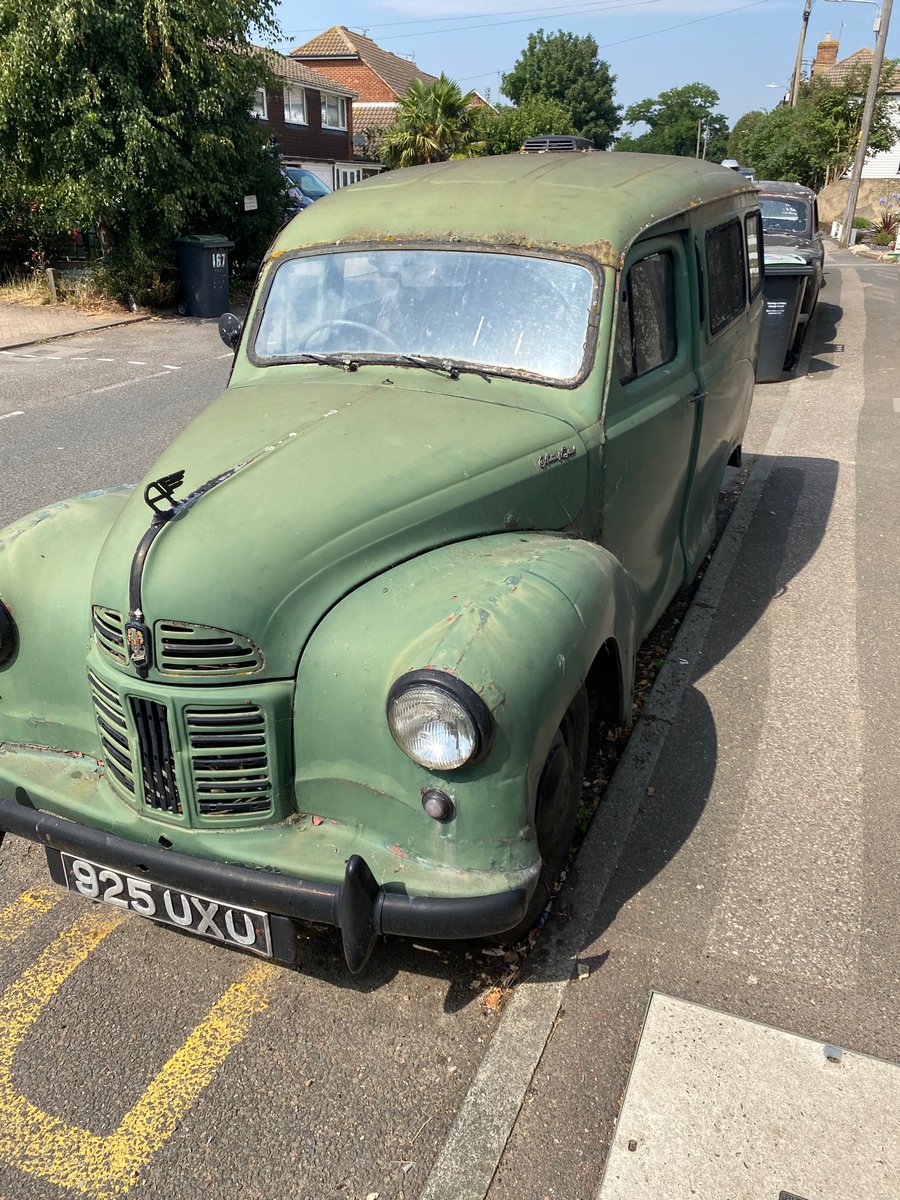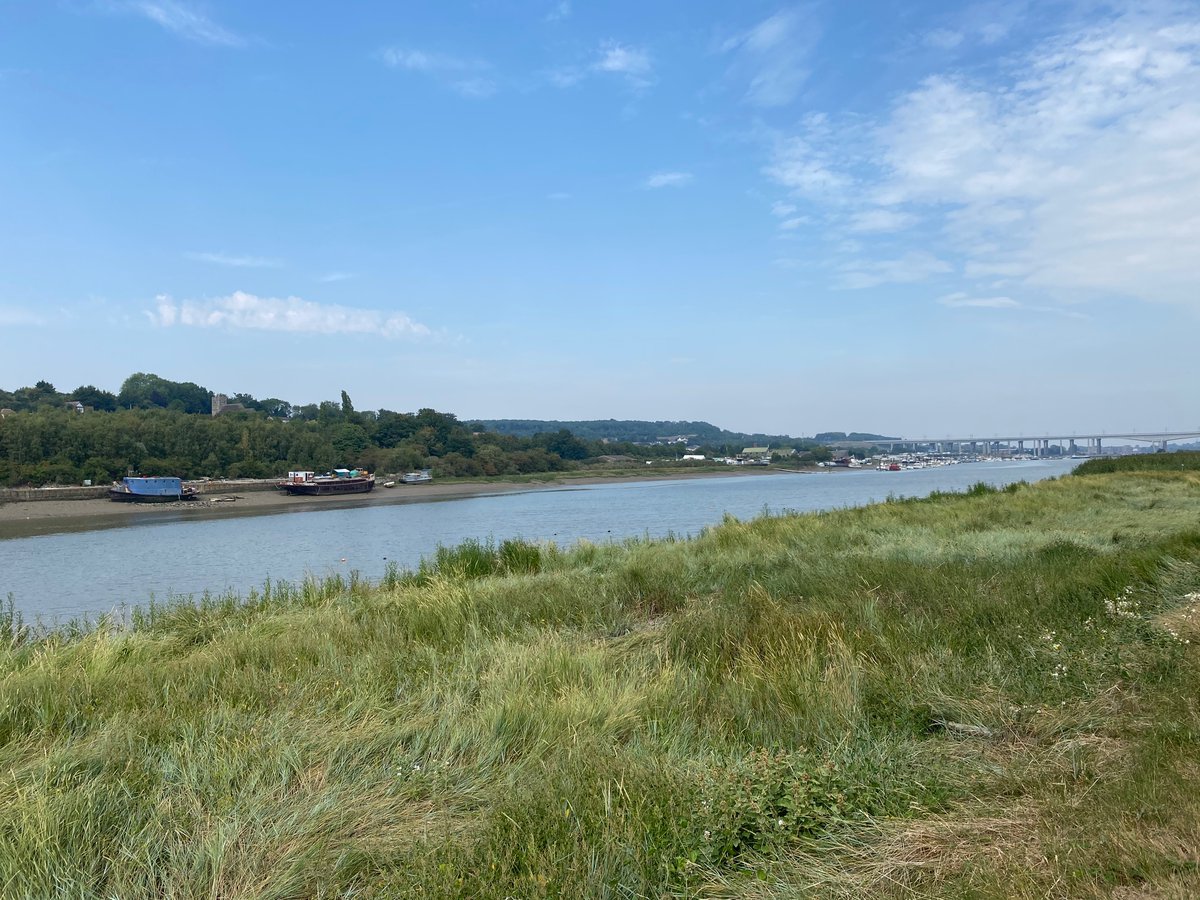 Wouldham has strong links with Nelson. Walter Burke, who cradled the dying admiral as he asked Hardy to kiss him, lived and is buried here & legend is that Nelson was rowed to see Lady Hamilton here. In other news, the open sewer just past the church made it hard to breathe.

From Wouldham, a long sweep along the Medway and things became prettier. A lone cyclist asked if there was a bridge further on. We said yes, it's just down there. He said, if there's a bridge, I'll see it, I'm not an idiot.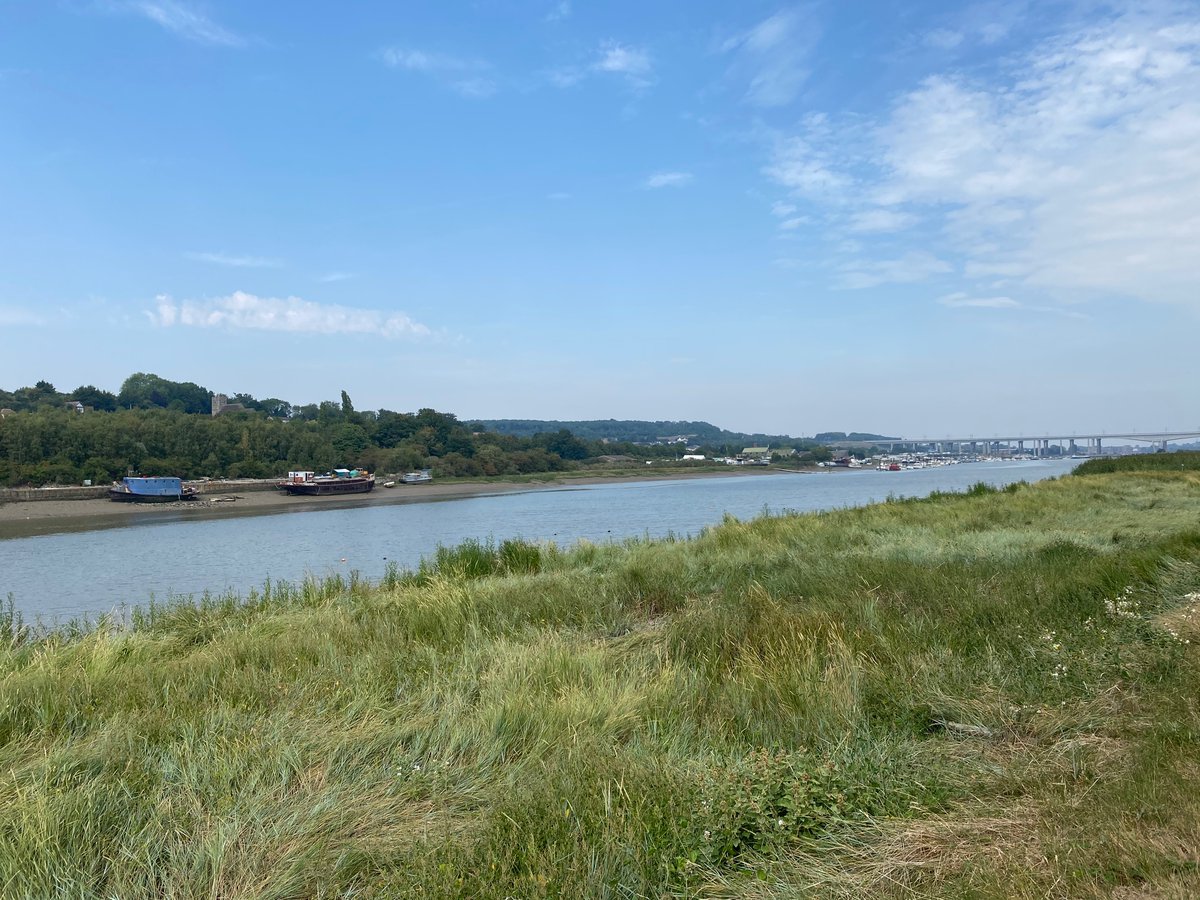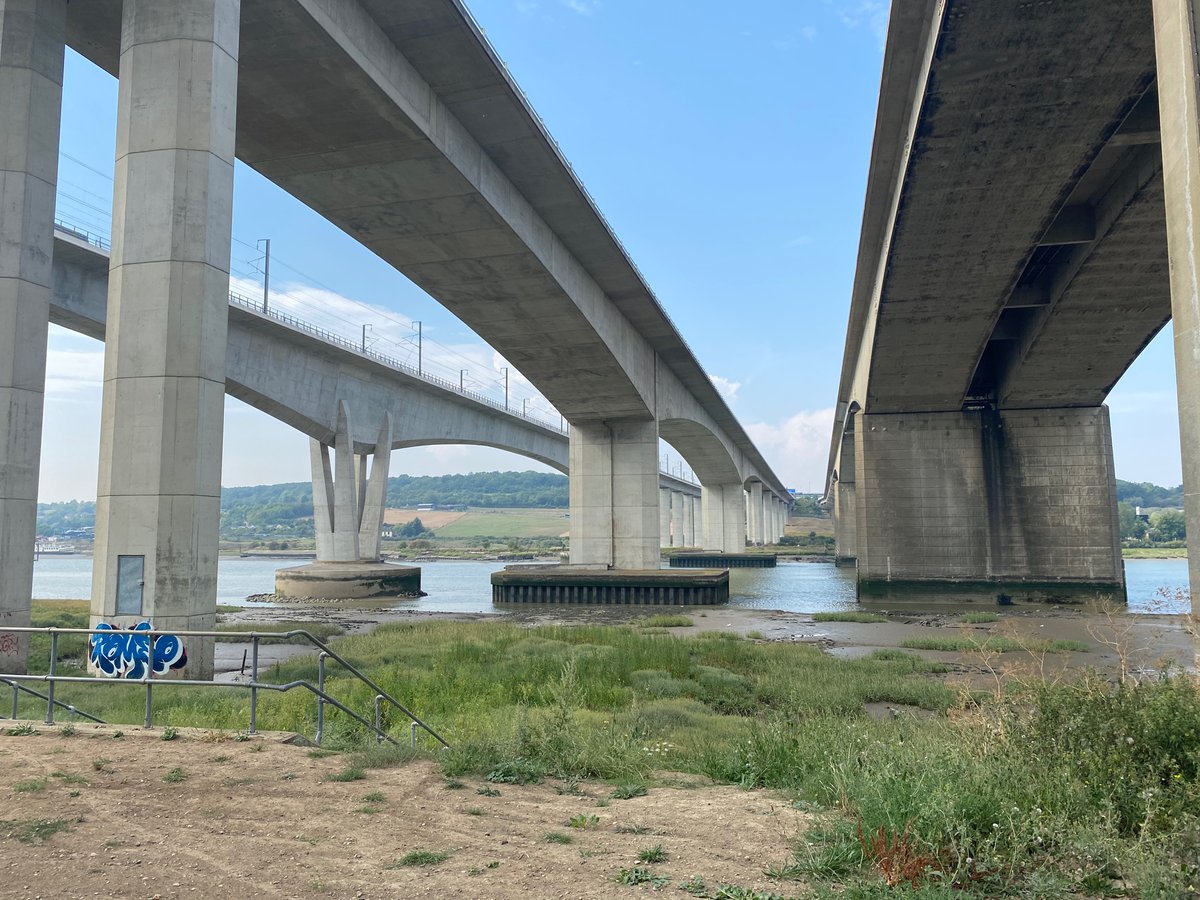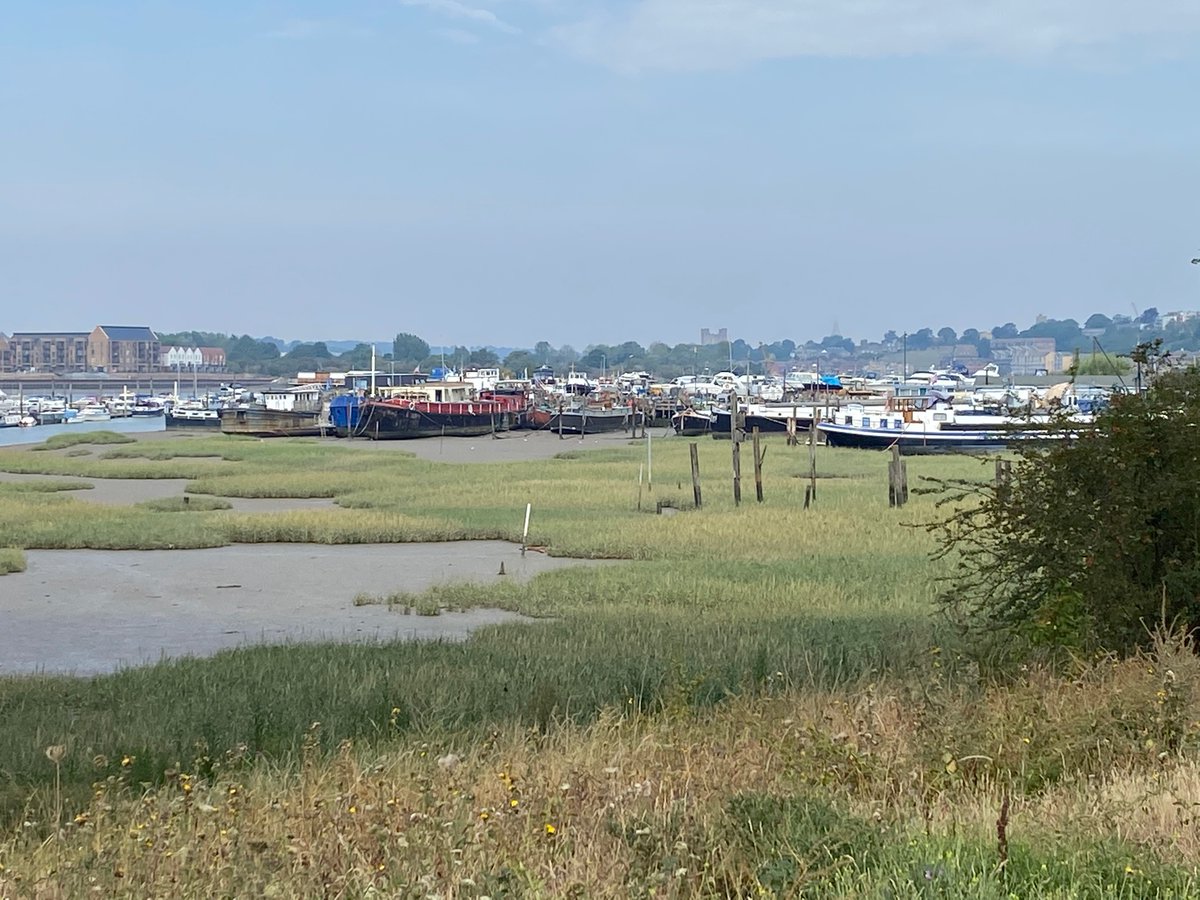 Finally Rochester proper. We passed the original Borstal (I did not know that all youth detention centres are called Borstals – this was just the first) and we saw clear signs of Dickens before finally having a welcome drink by the castle.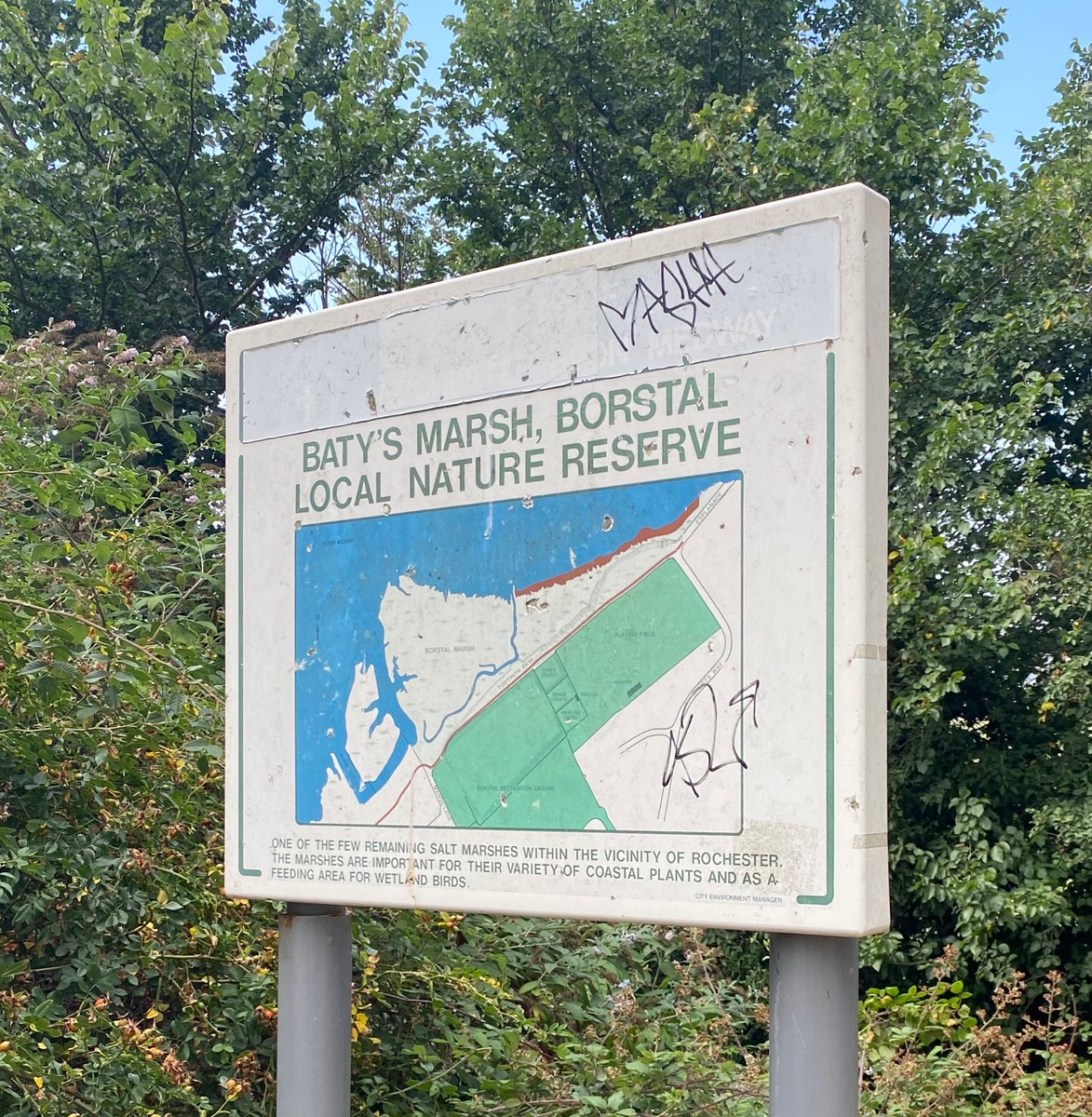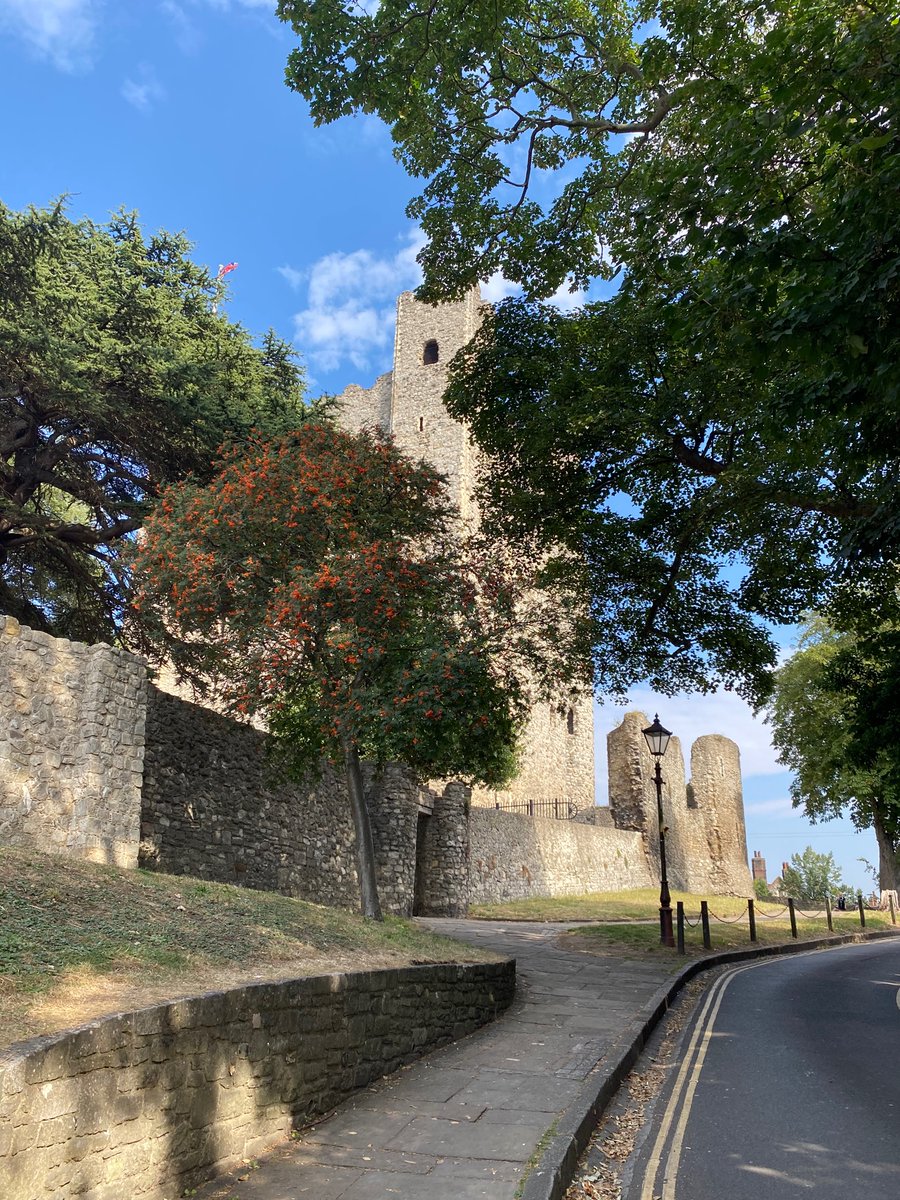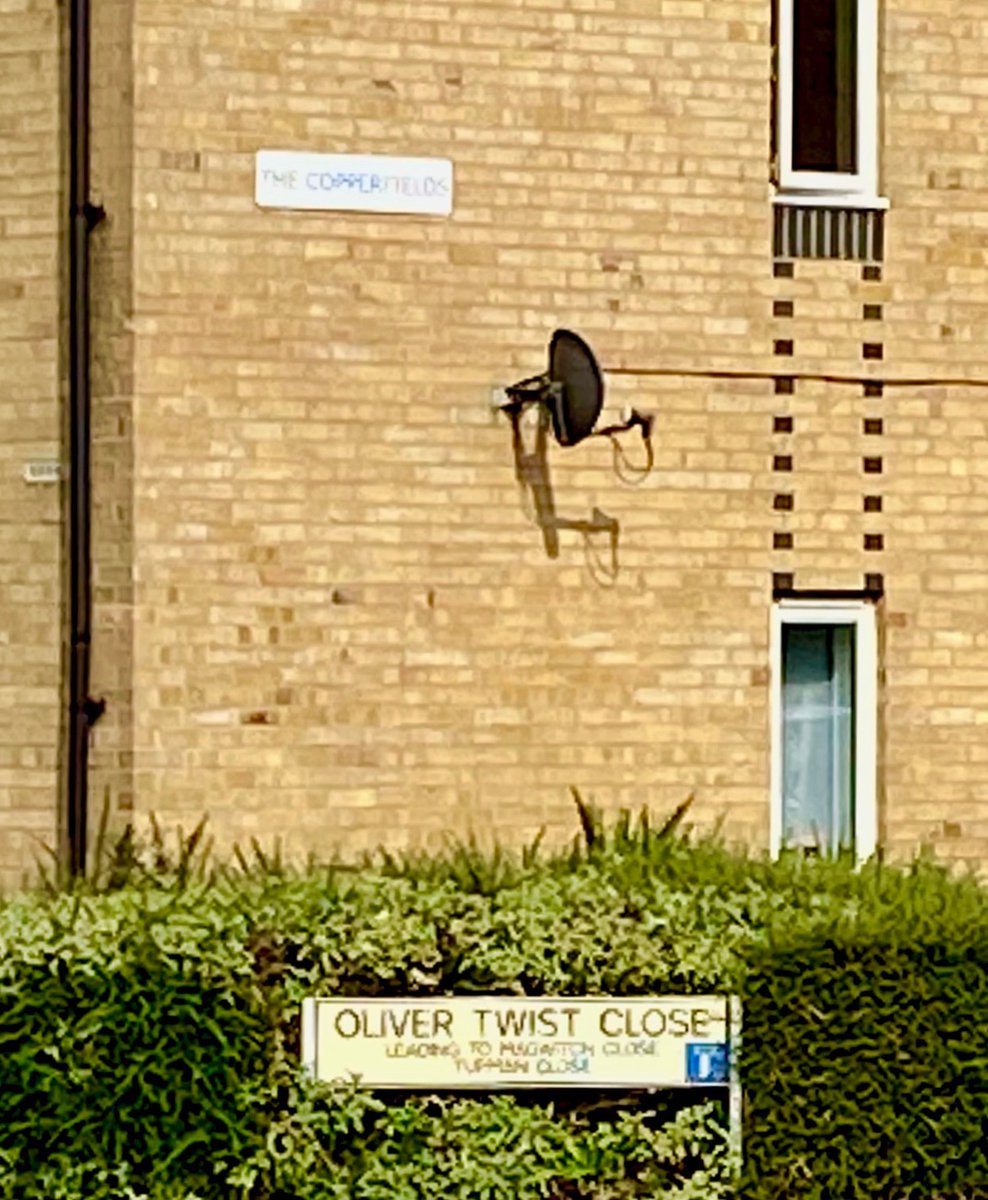 Hobbling a bit today and beginning to make "ooof" sounds whenever I stand up or sit down. Hopeful I shall be gazelle like tomorrow

Thank you again for the very superior company @BenjiDirector and @modartconserve


Day 4


Very early start as long haul today – back to Halling and on to Charing.

The area is apparently where the Romans met their first British resistance in AD43 and little Burham *might* have been where they crossed the Medway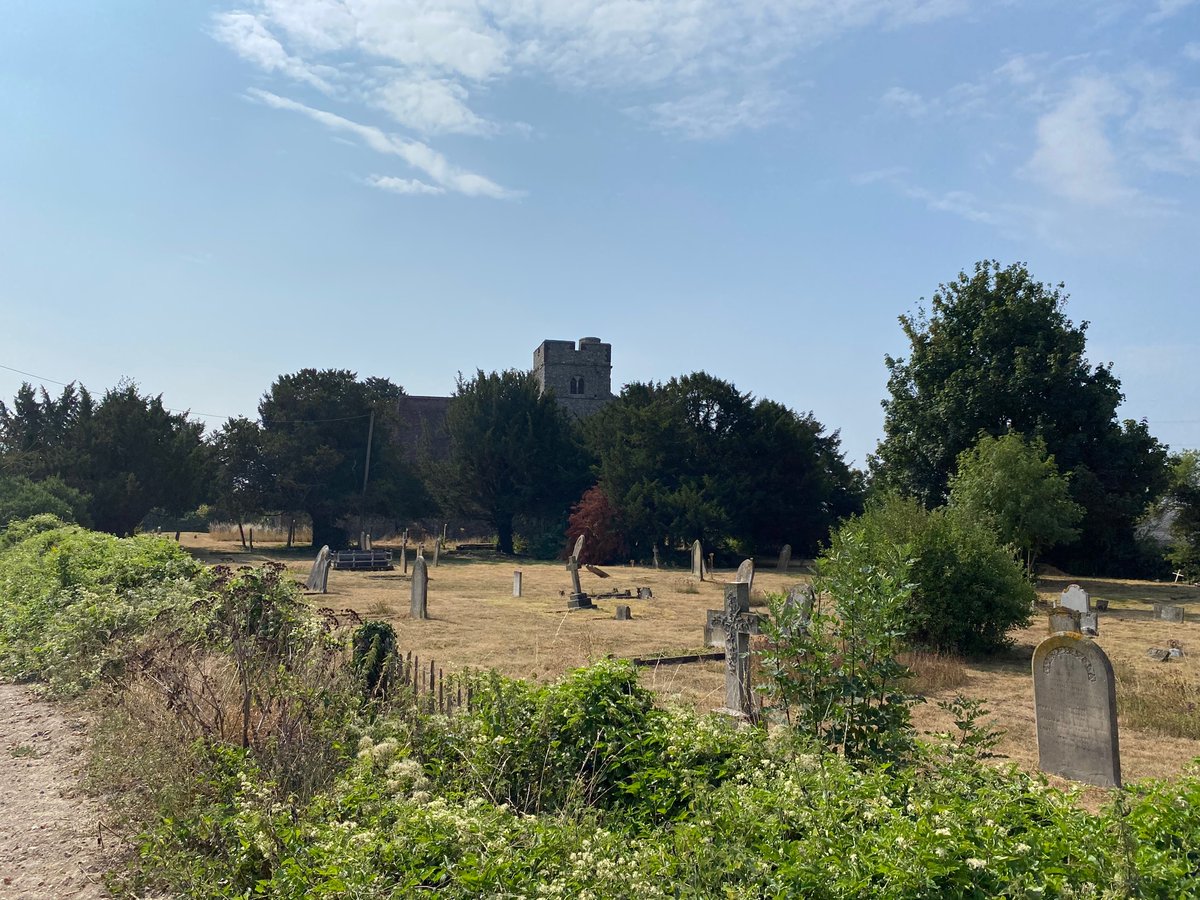 Saw only 2 or 3 people in total in between villages today – felt had the world to myself somewhat, though the stretch between Burham and Aylesford may have been deserted thanks to the extraordinarily noxious smell coming from a sewage plant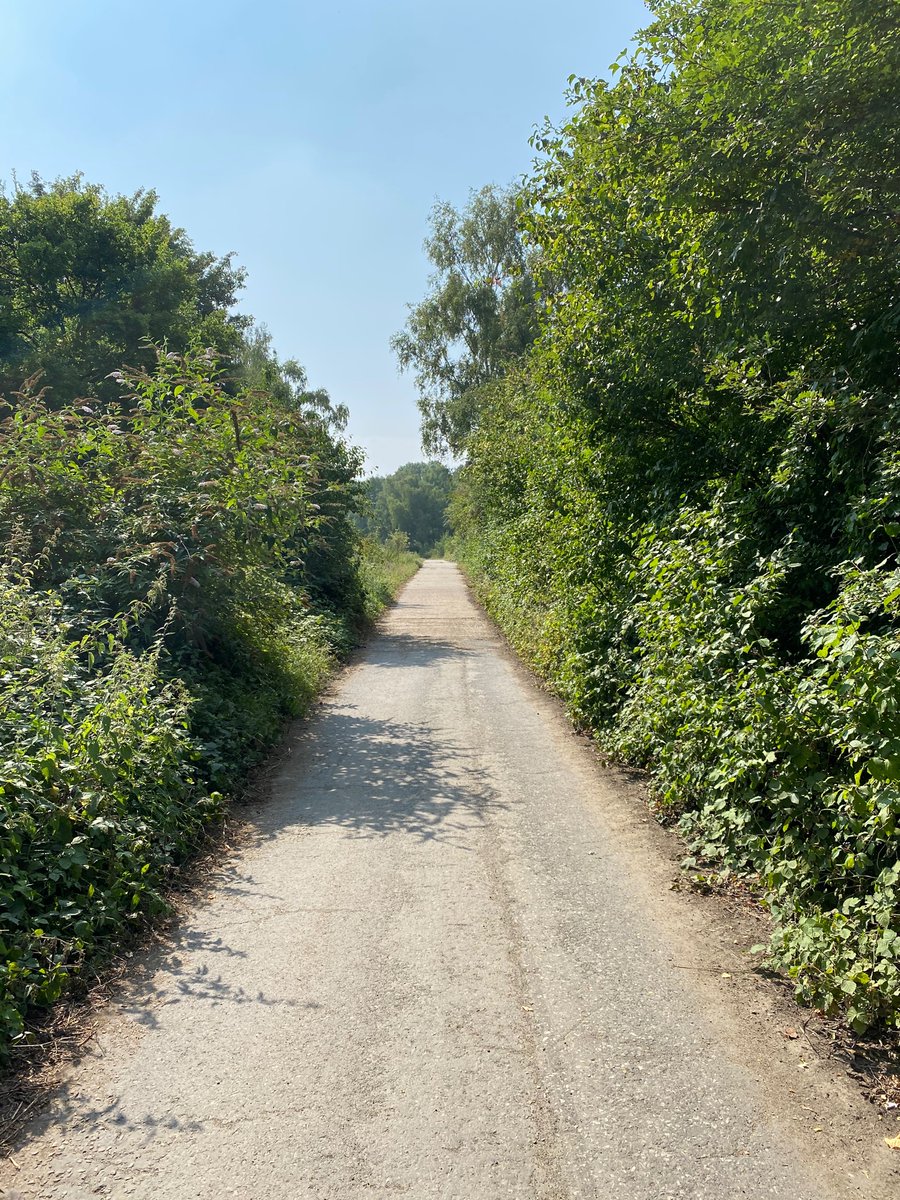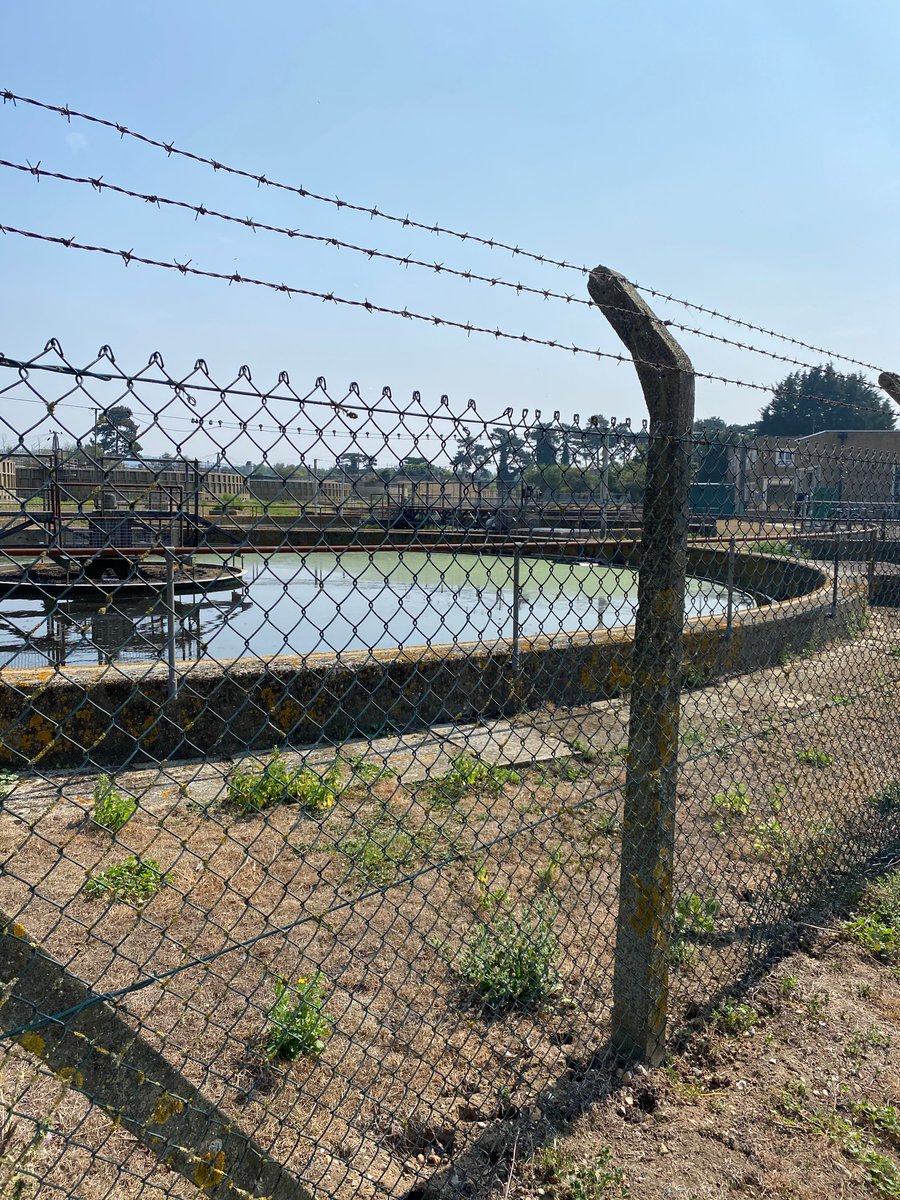 Eyes had just about stopped watering by time reached Aylesford Priory, the oldest Carmelite priory in England complete with thatched barns.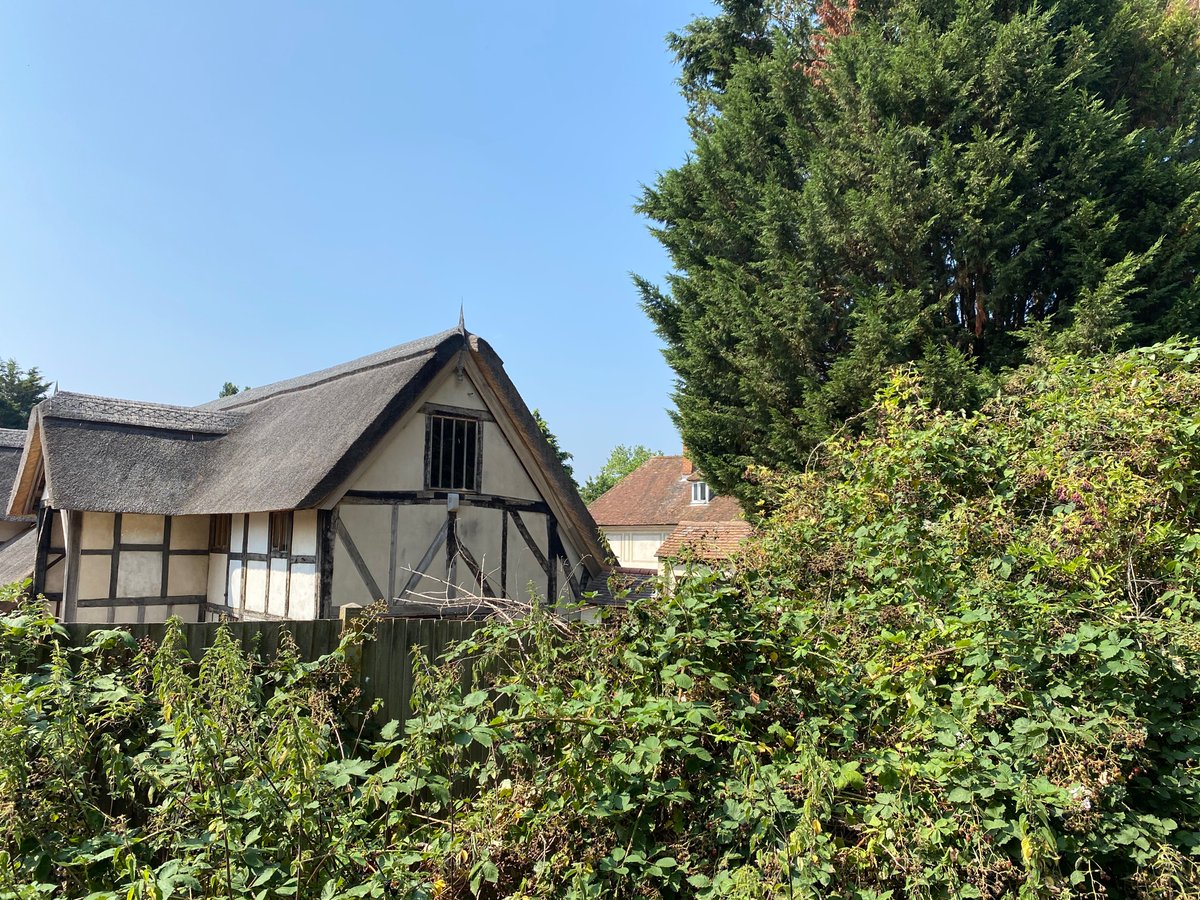 Aylesford was picture postcard pretty – these pics don't do it justice. It's got some bona fide Norman credentials with a Norman tower and The Little Gem (1106). Two boys were fishing from the 14th C bridge and arguing about whether Swiss roll was a sensible bait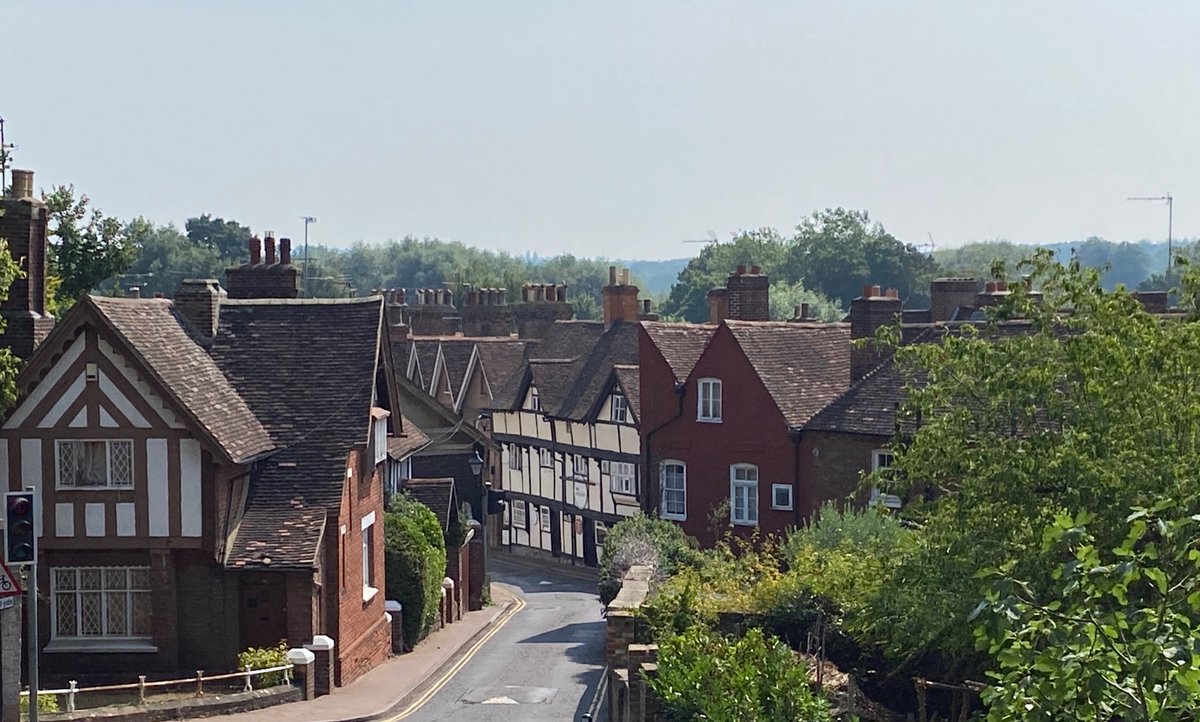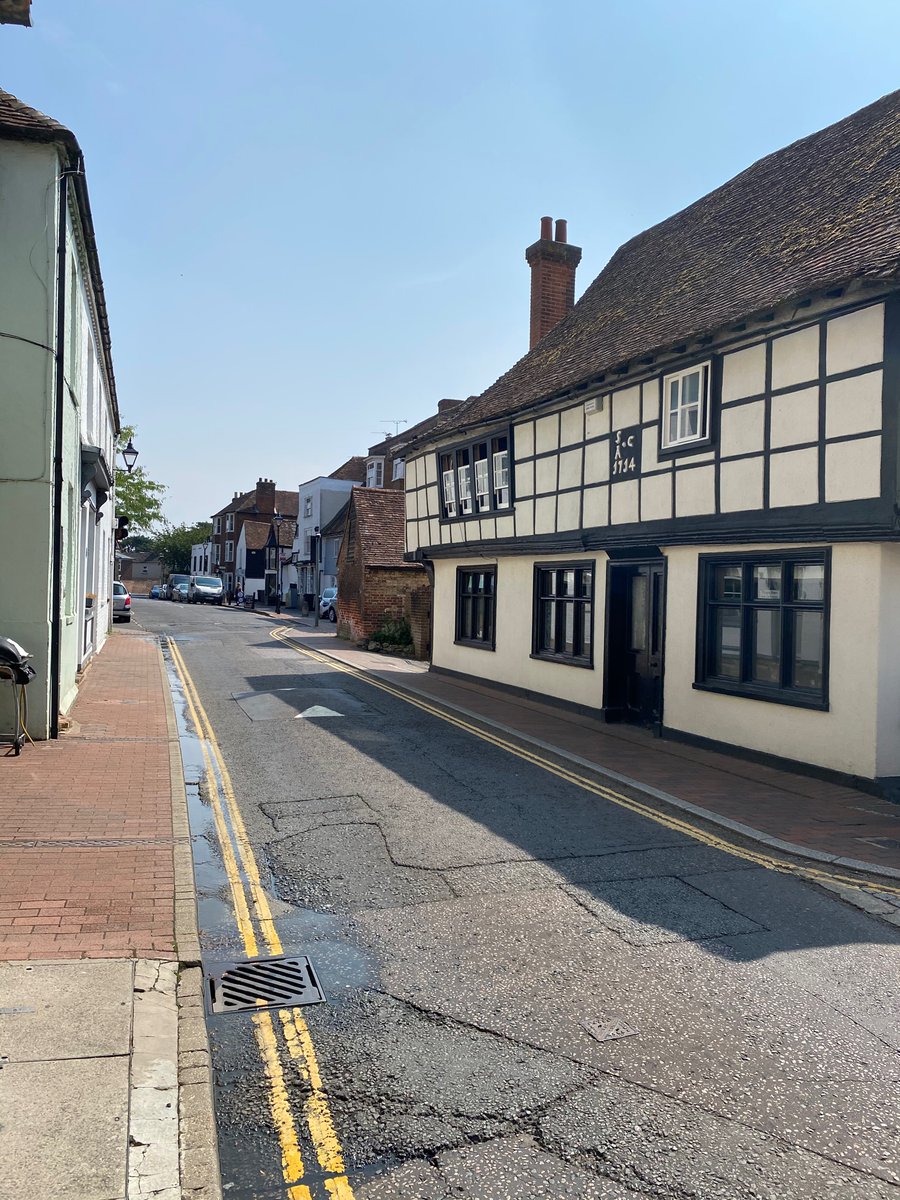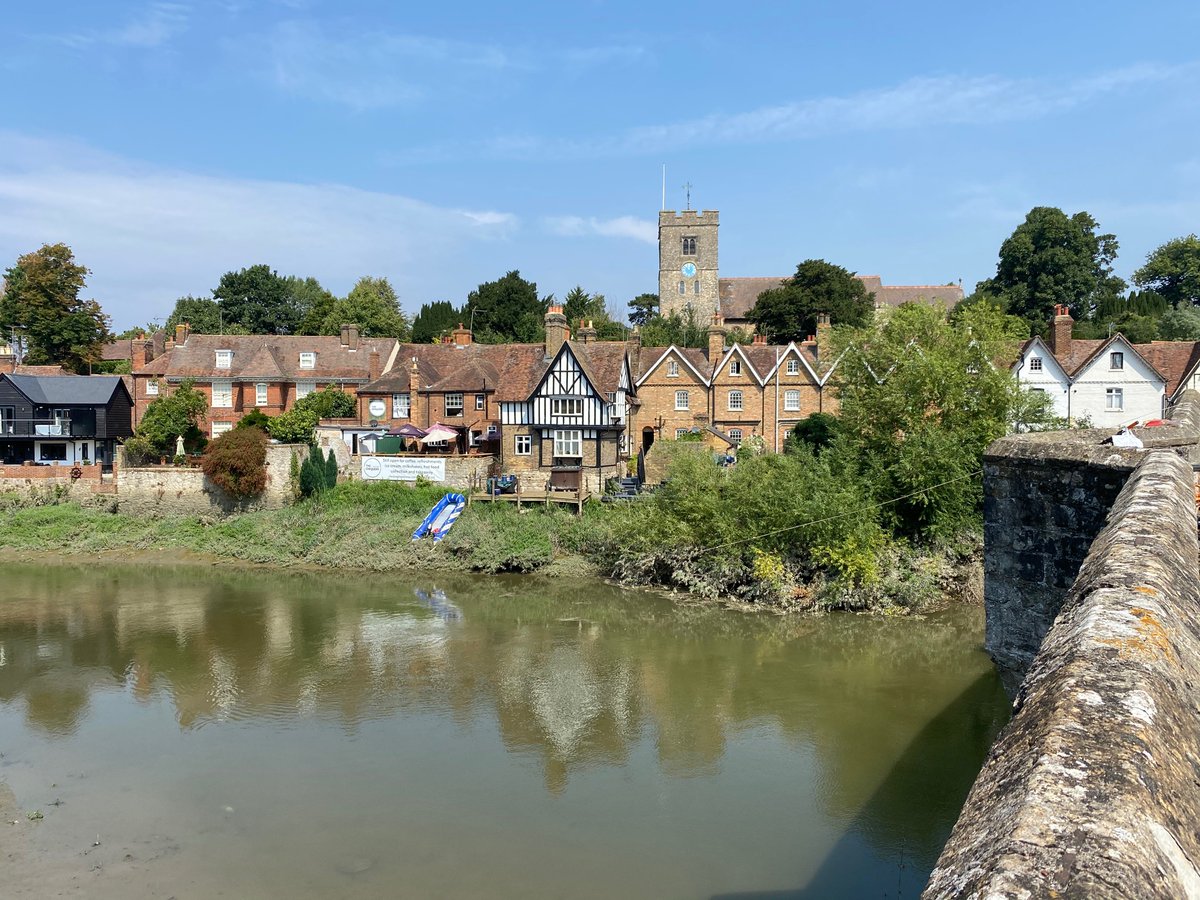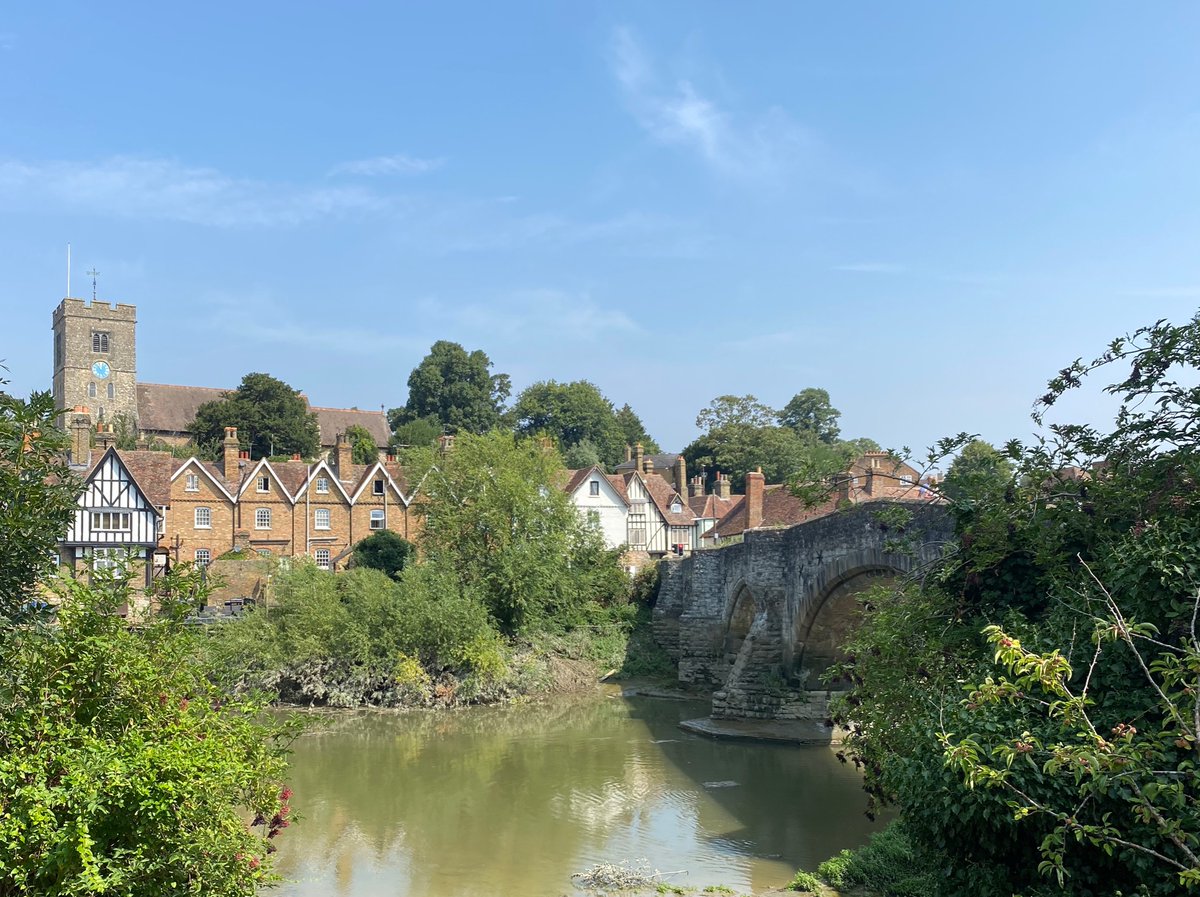 Climbed up towards the North Downs ridge. Gratified to learn that even in 1932 a walker complained about being "pressed against a prickly hedge to obtain sanctuary from motor traffic" but slightly dreaded a repeat of 2 days ago.

First bit felt a little futuristic – moonscape, Battlestar Galactica launch tunnel and the Eurostar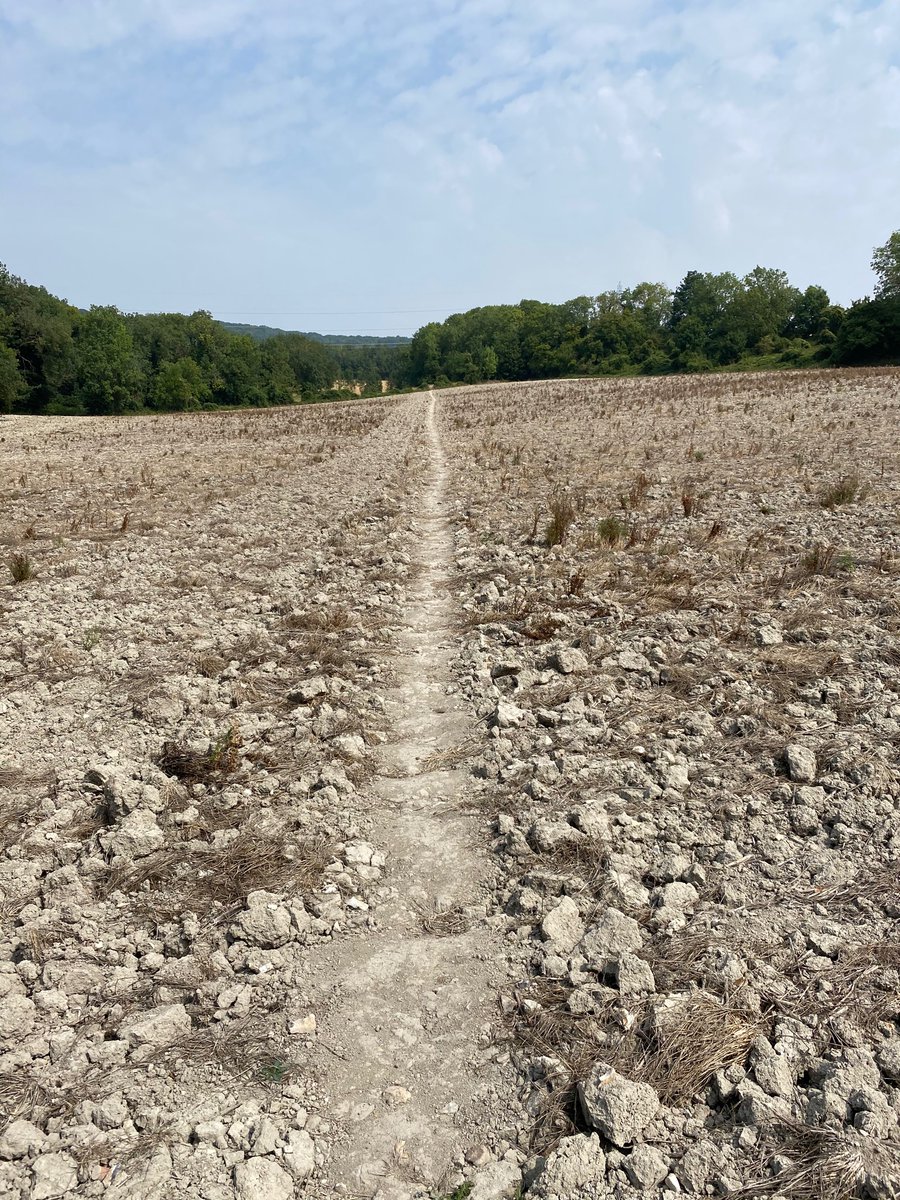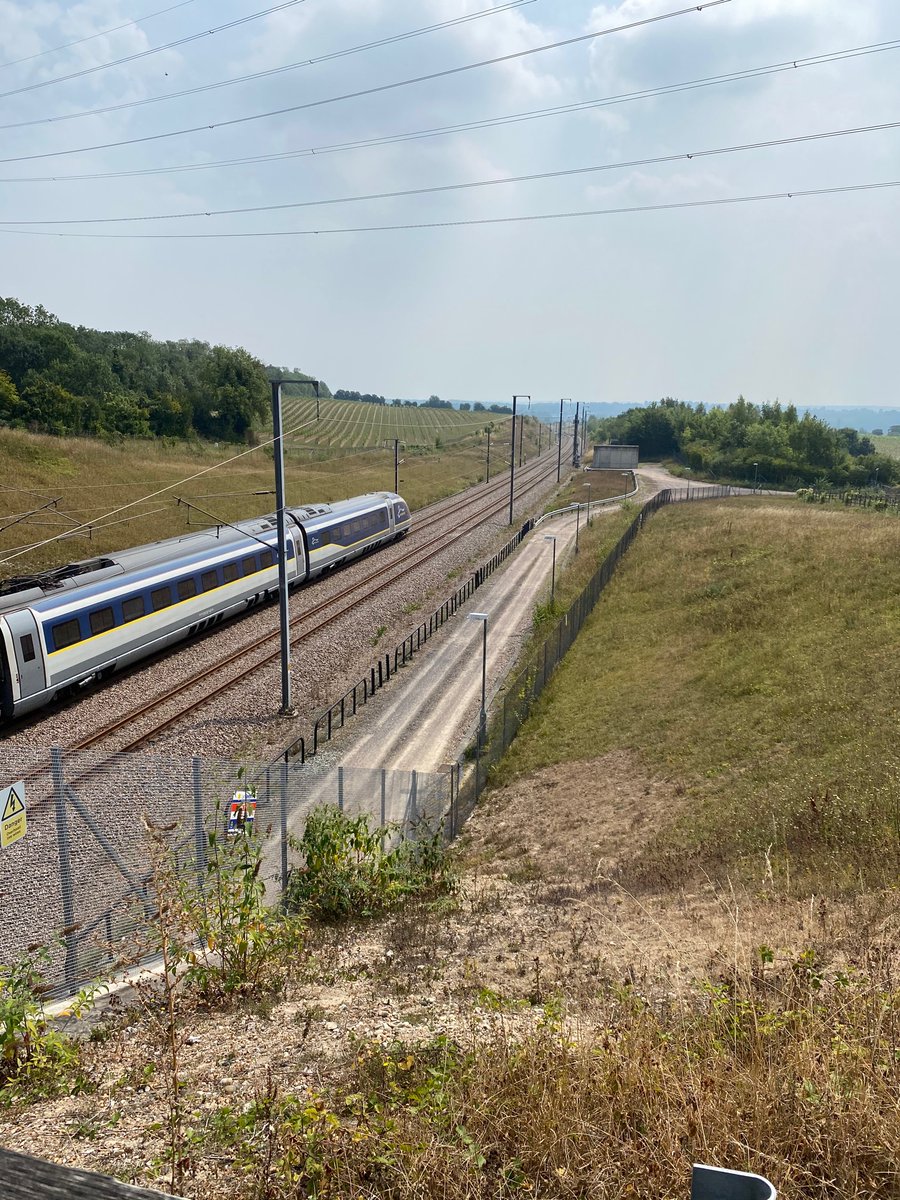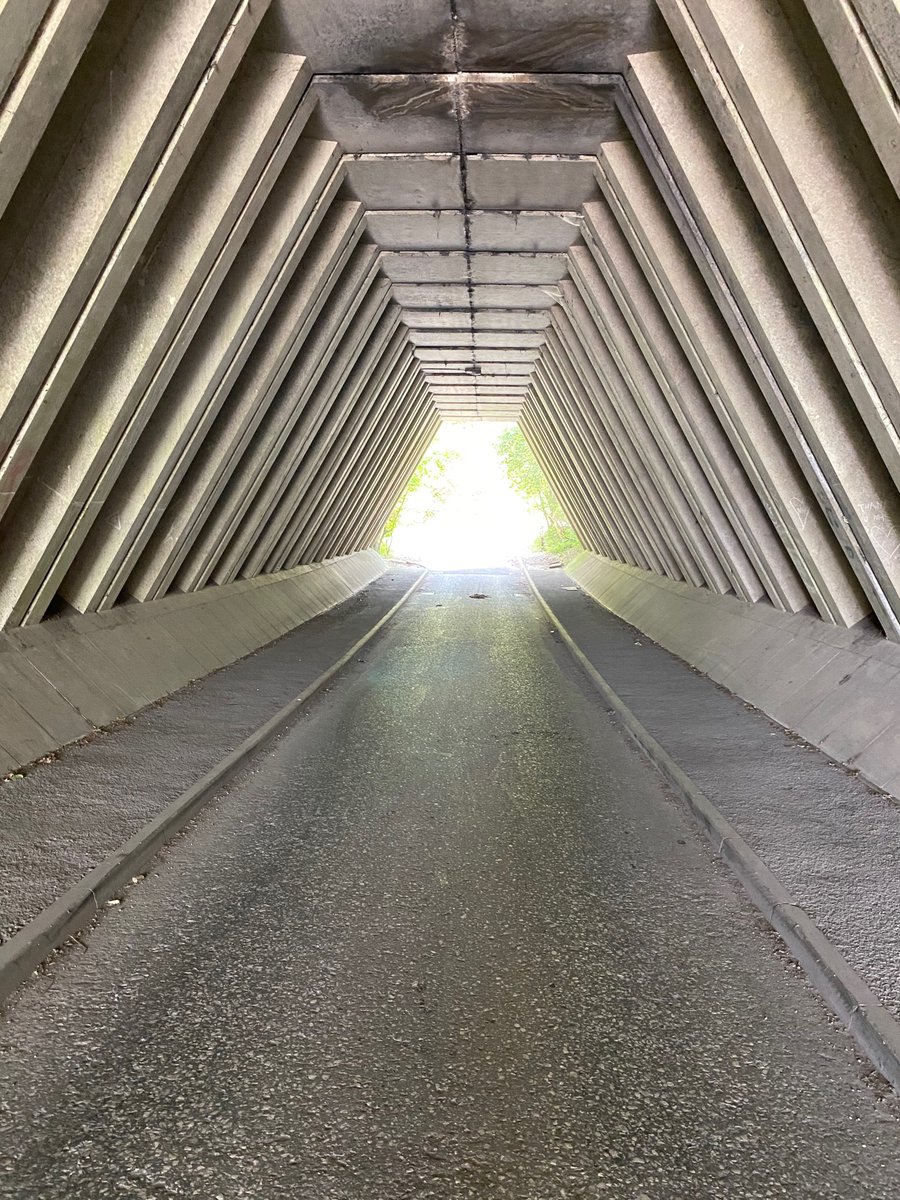 And from the modern to the ancient – an old hollow way, the White Horse Stone (part of a long narrow) and, um, a lightly odd wood carving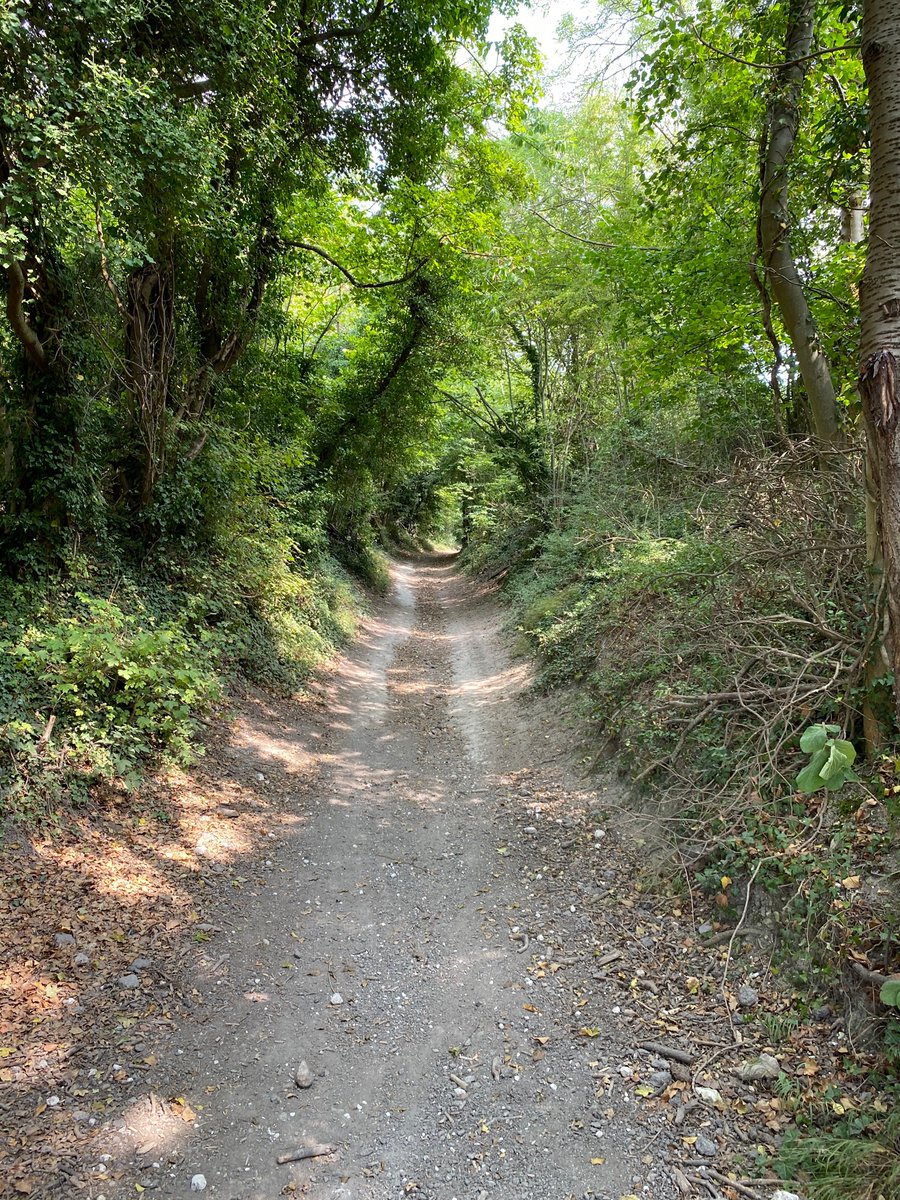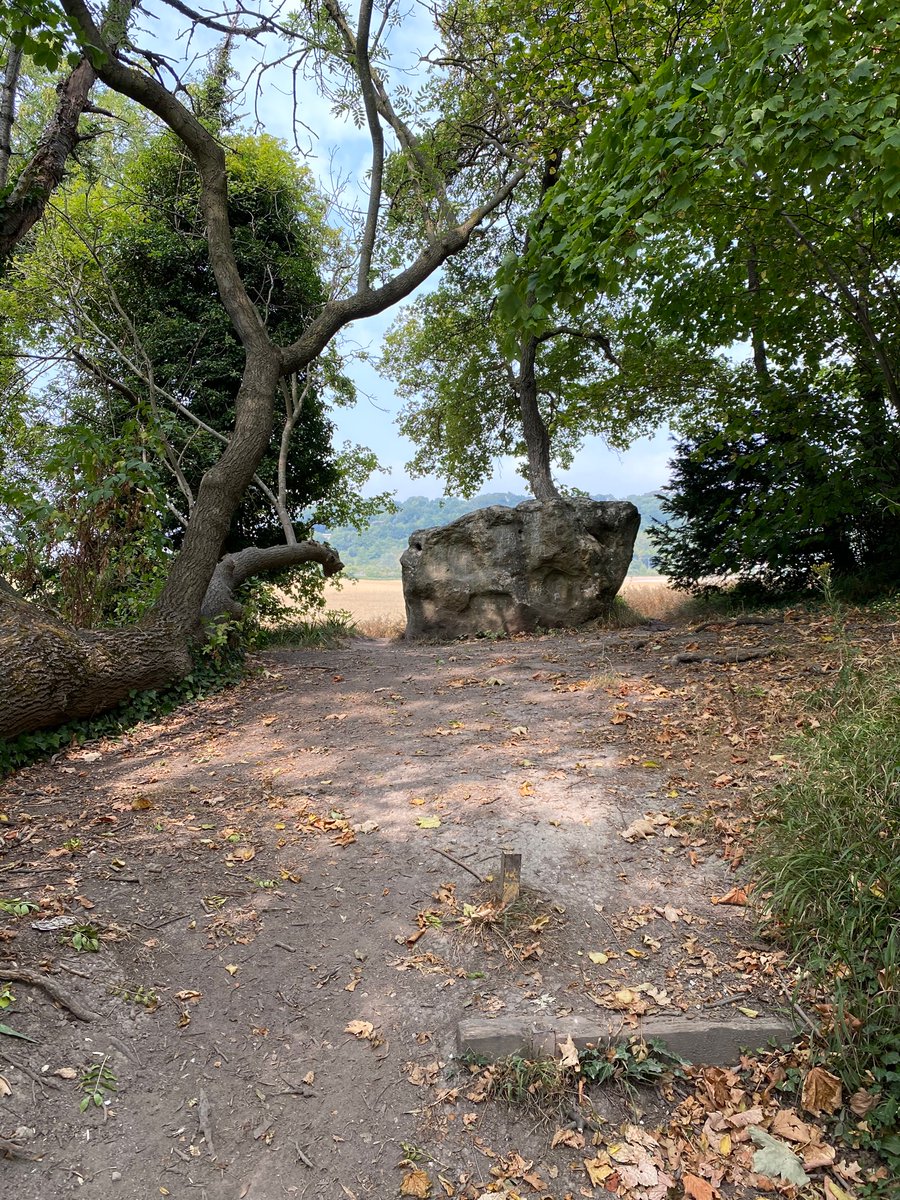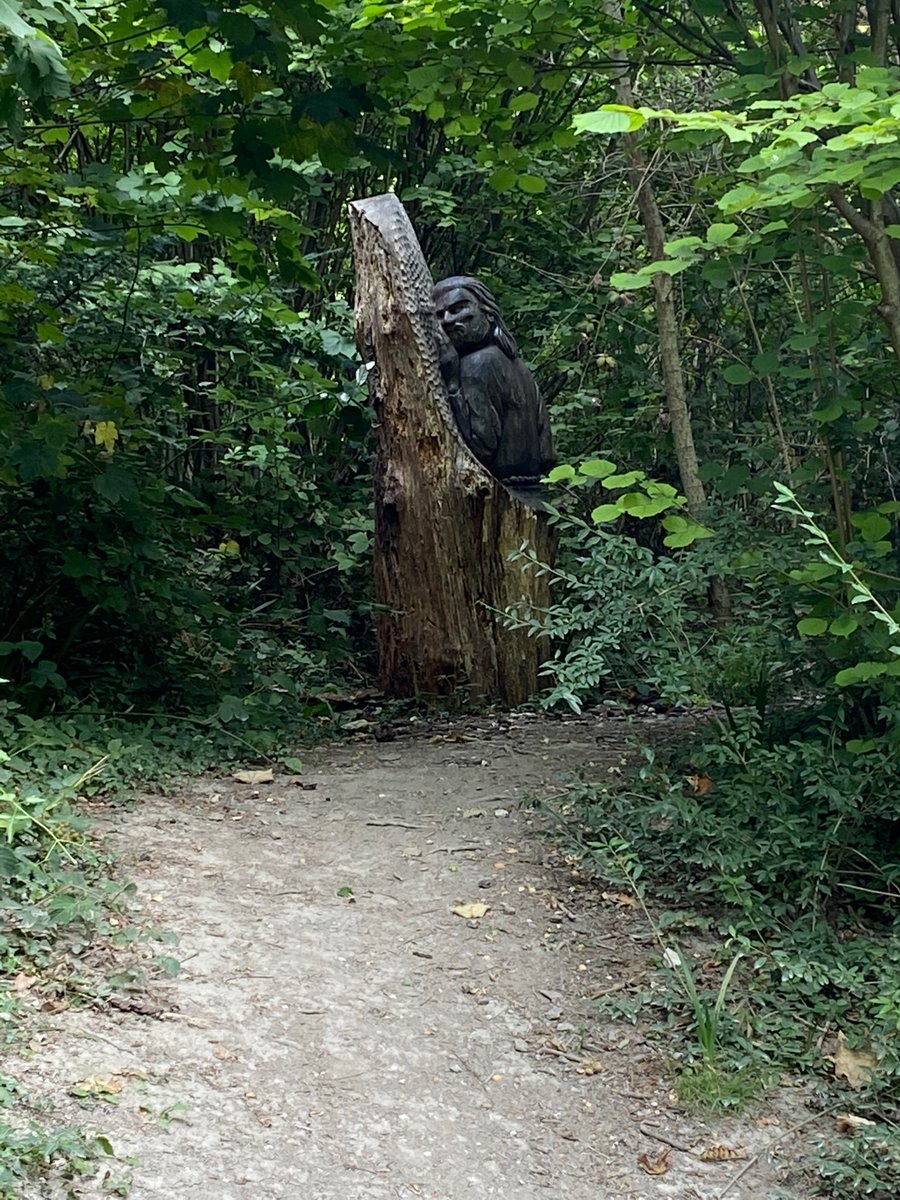 Boxley is another gem, but I'd like to pay it special thanks for introducing me to Tennyson's wonderfully and improbably named sister – Cecilia Lushington. Take that, Jane Austen – as a name it blows Emma and Lizzy out of the water.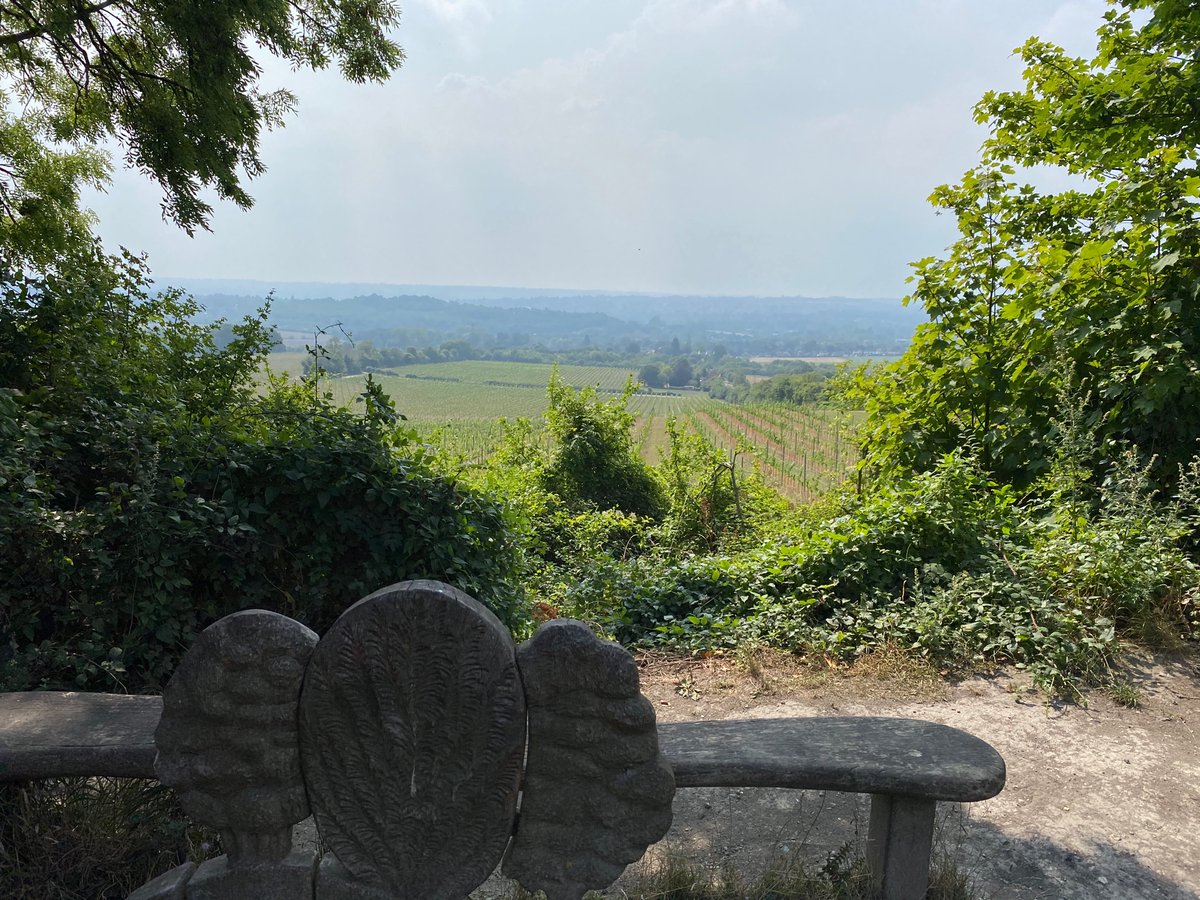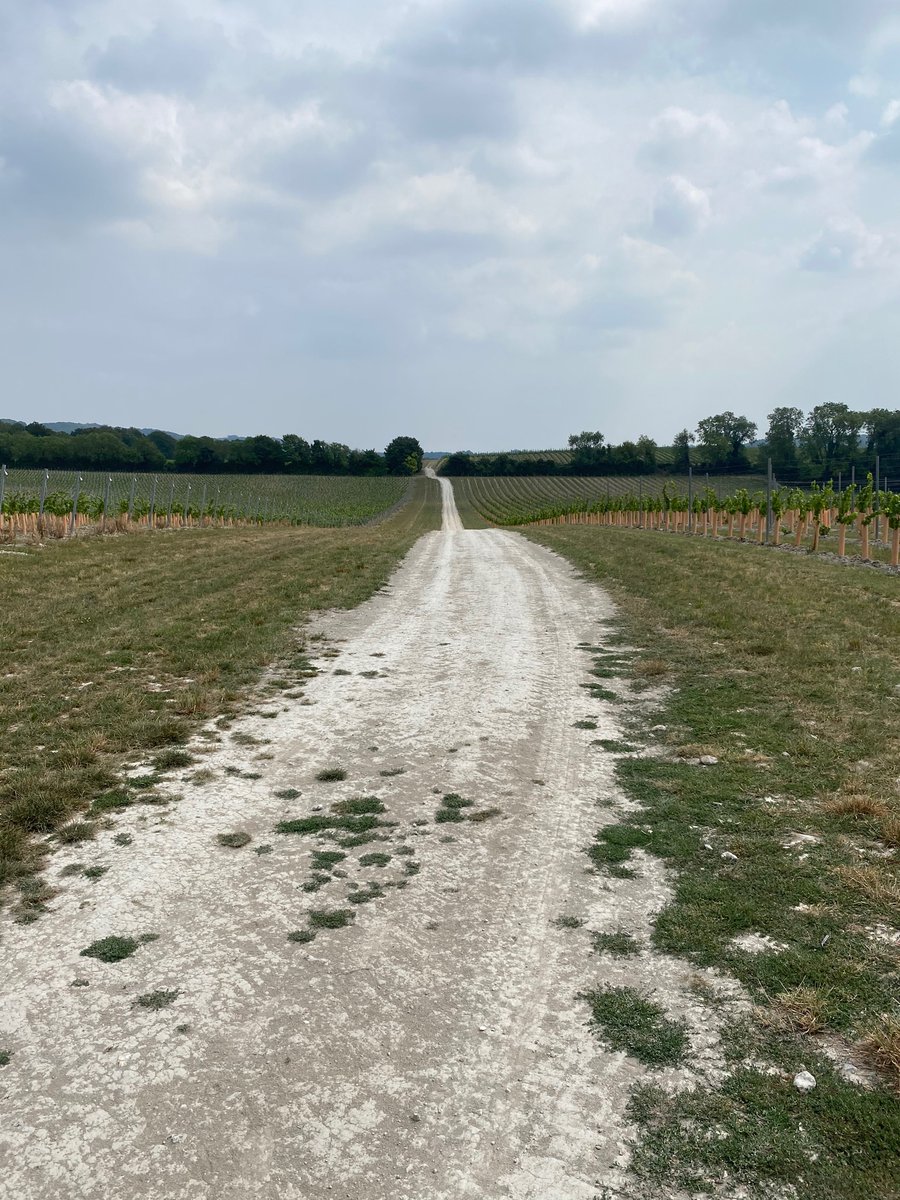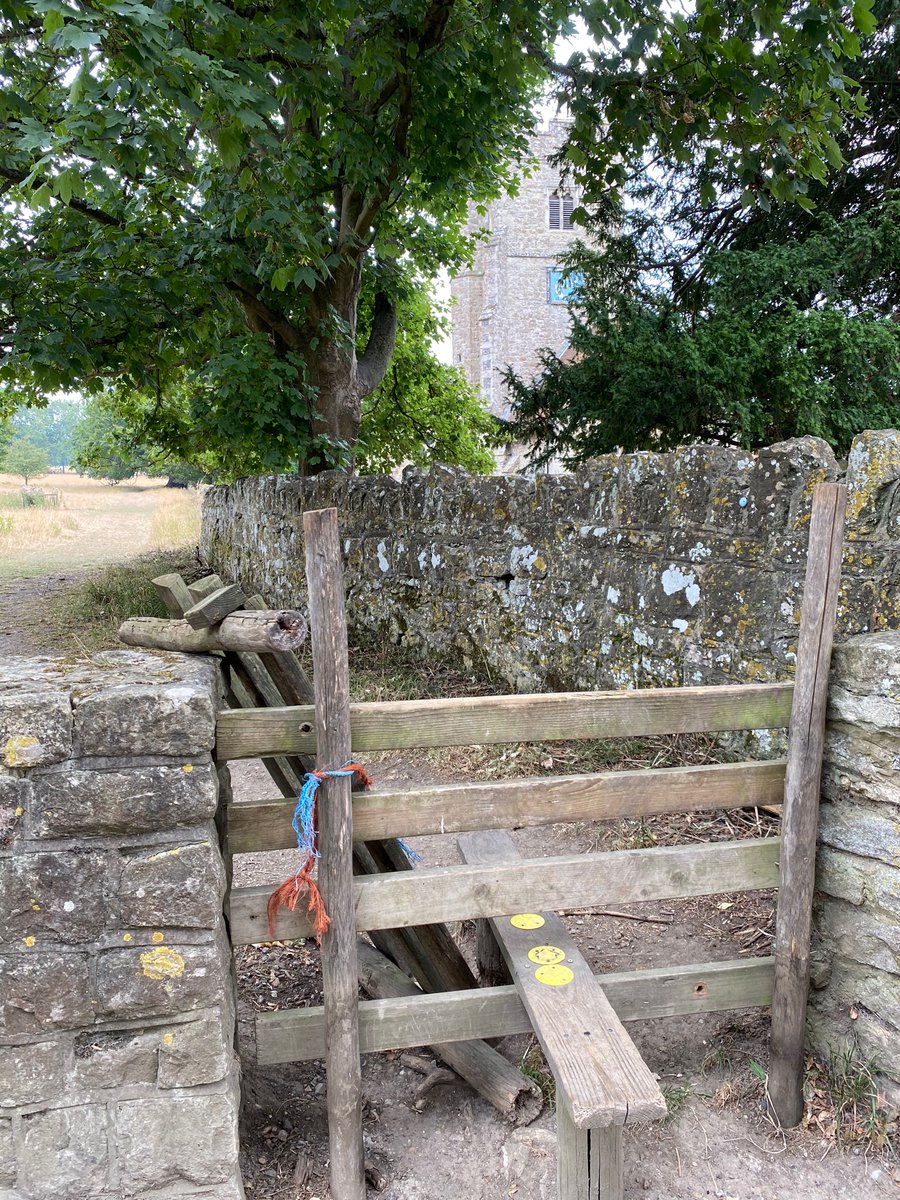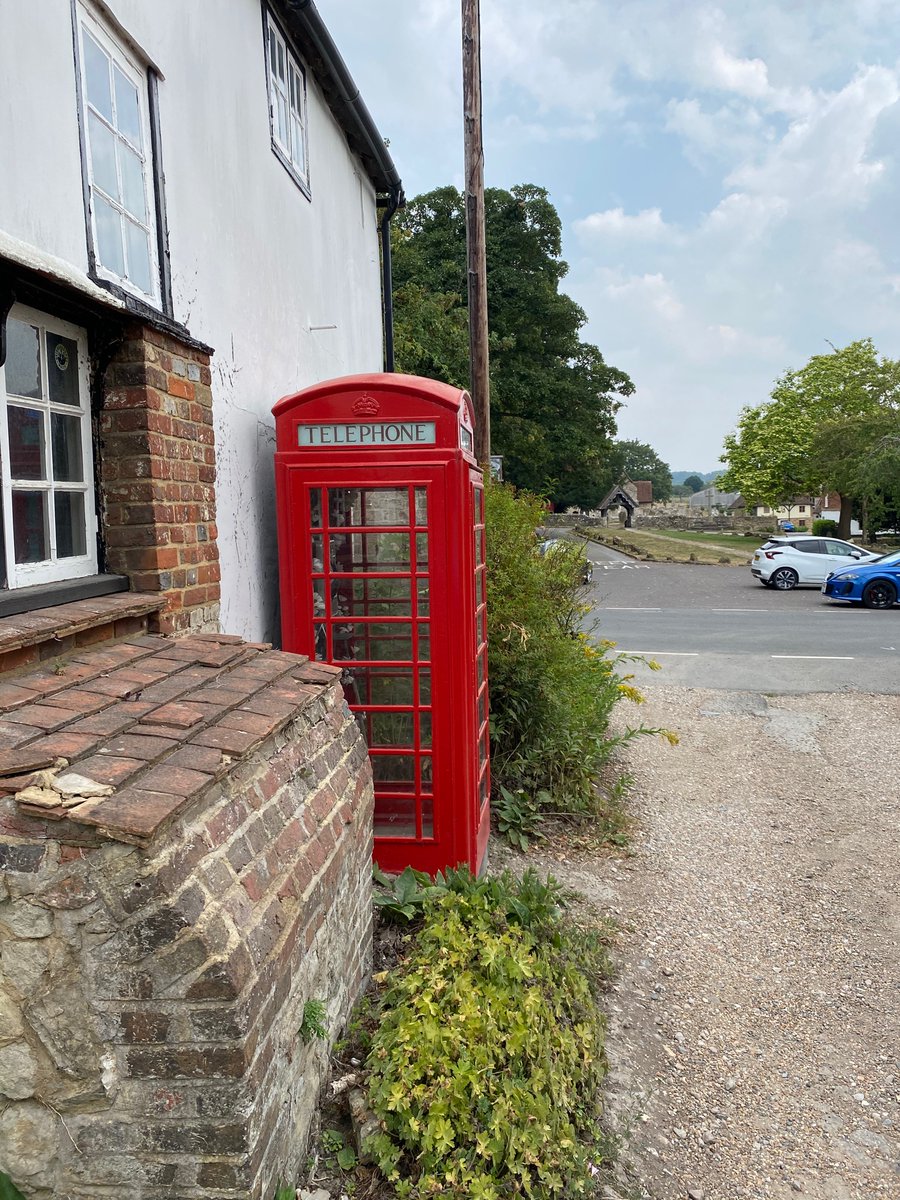 That said, Cecilia's novel "Margaret the Moonbeam" looks to be in need of work

amazon.co.uk/Margaret-Moonb…




Then at Detling, the heavens opened for a long IWasSureIPackedAnAnorak hour and I was drenched. Thurnham, Harrietsham and Lenham all looked a little grey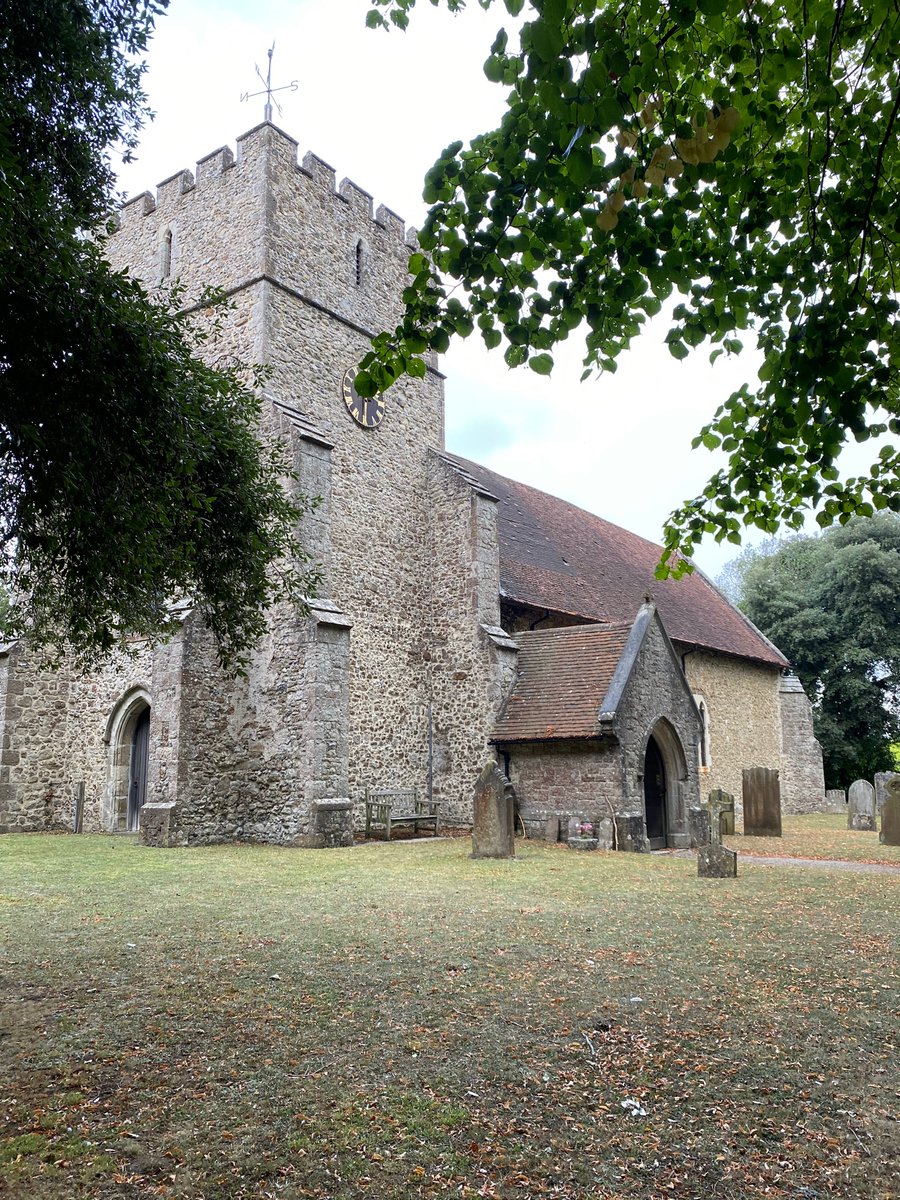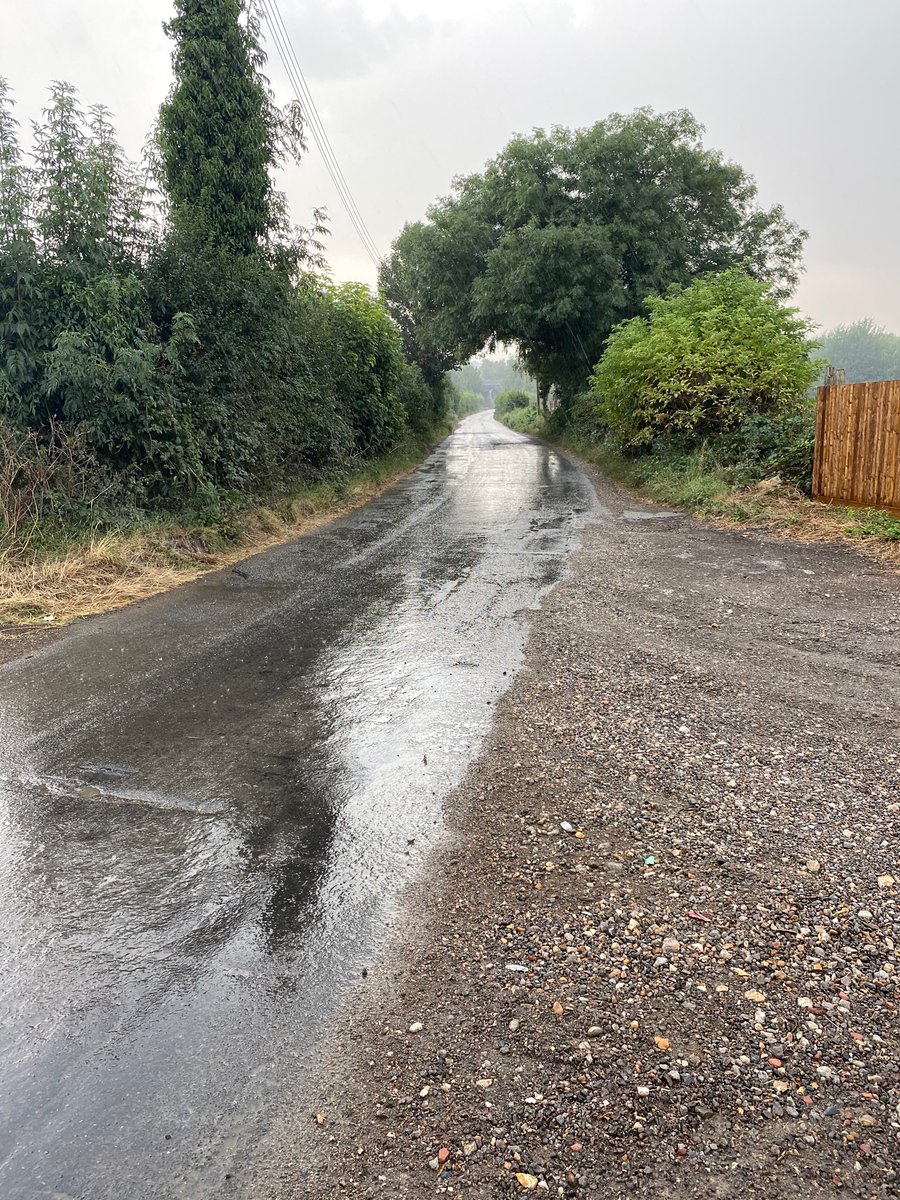 And then the joys of trying to rush back to London for a dinner when large parts of the railway network in this area were flooded.

Still, last day tomorrow and Charing looks like a beautiful place from where to start the last day.


Day 5


Back to the pretty Charing to start. Used to be a main stop on the Canterbury-London route – Thomas a Becket liked staying at the palace and the chopping block used to get John the Baptist's head used to be in the church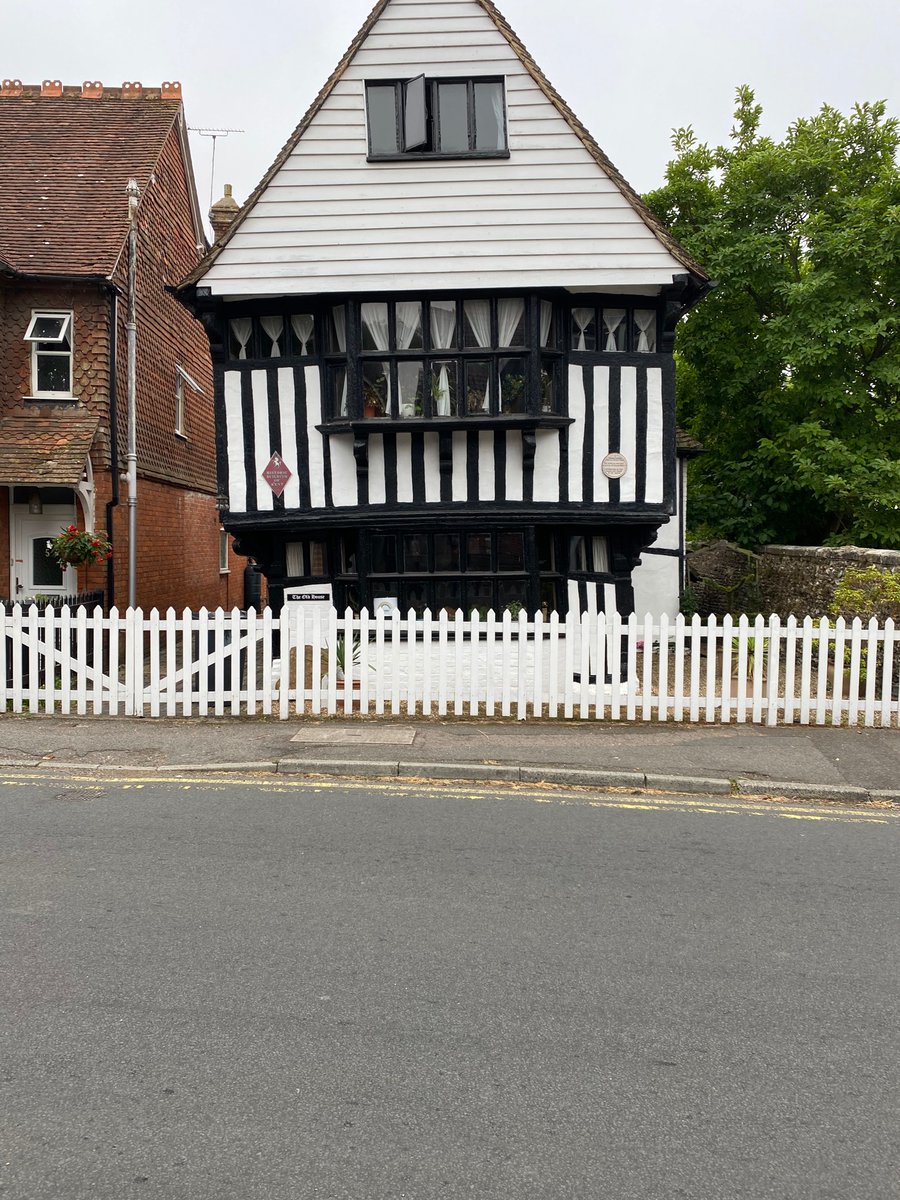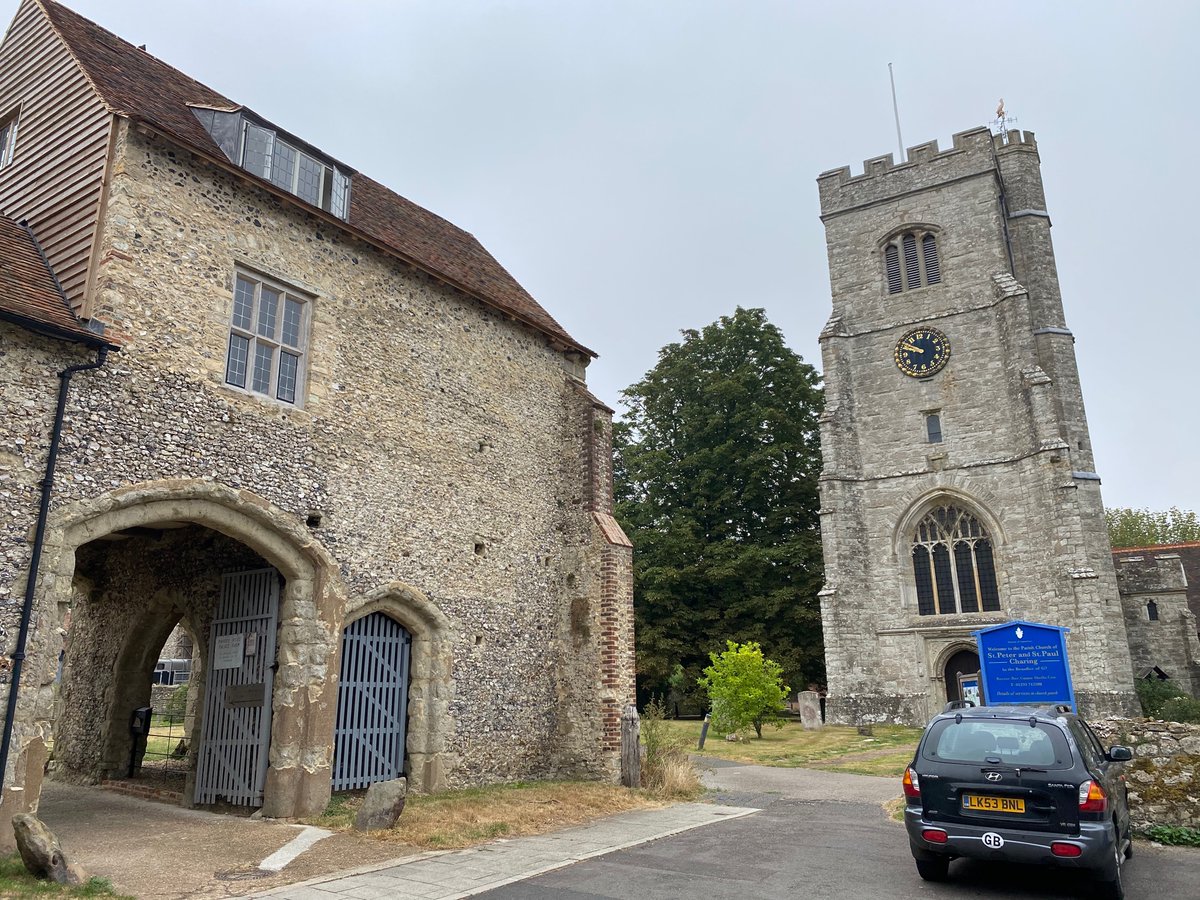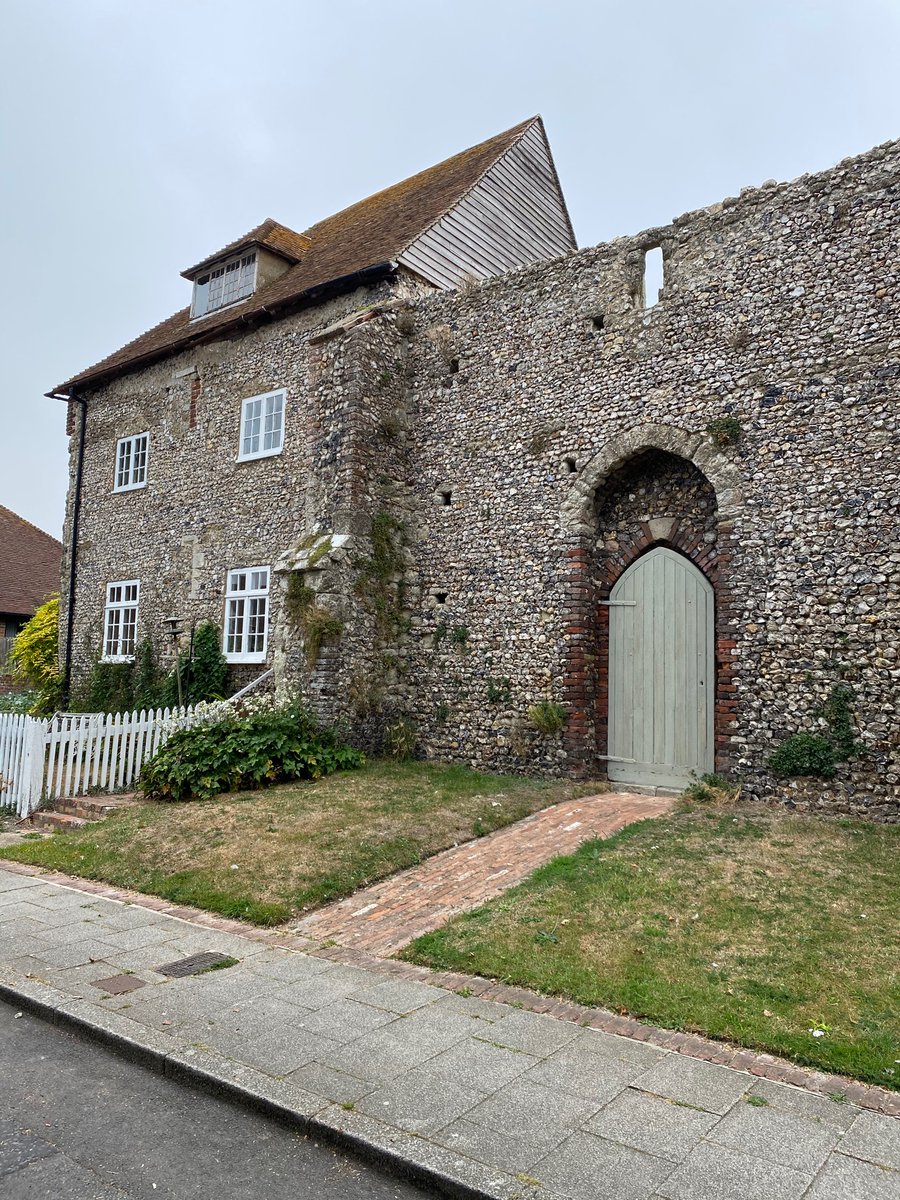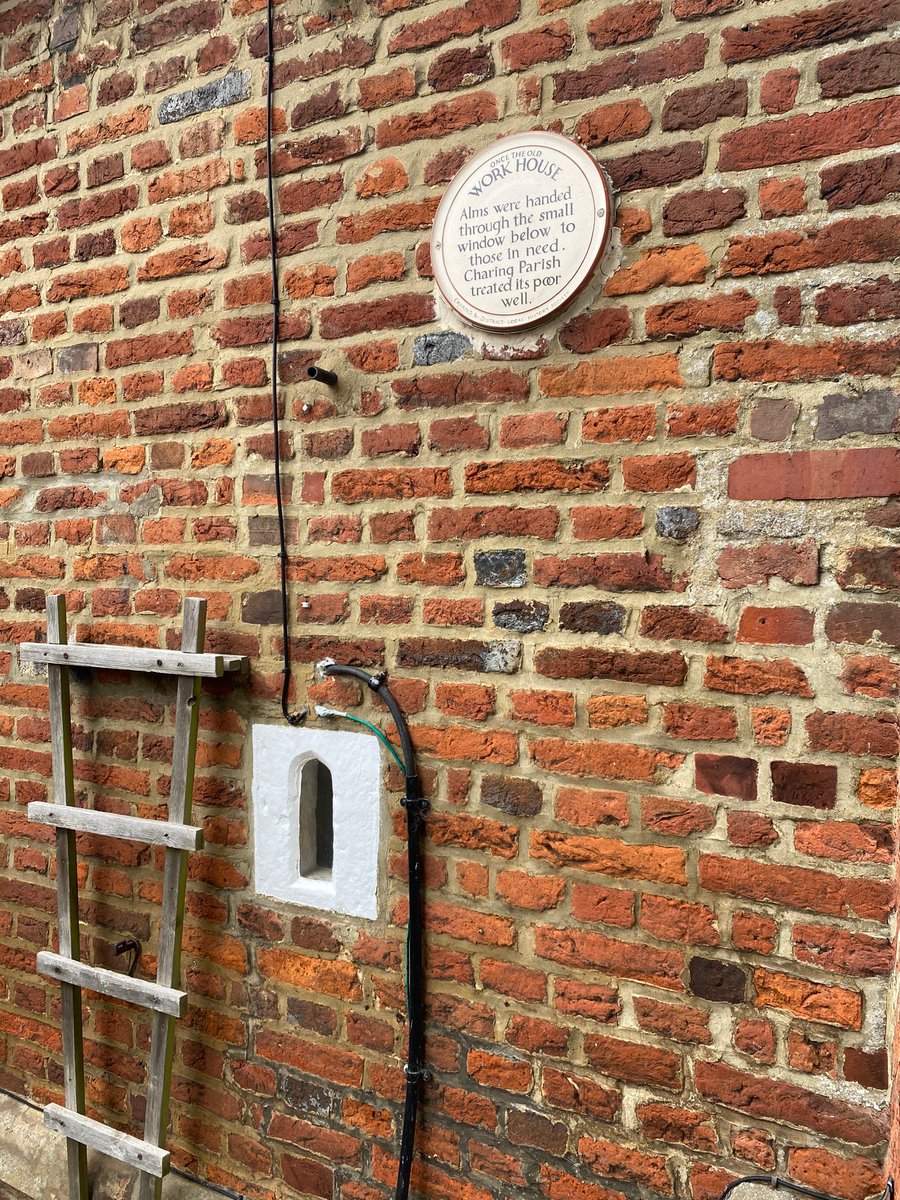 Grey and overcast but quite relieved after all the heat. Wandered past Westwell and Eastwell in familiar sort of countryside. Eastwell is where Richard III's son, Richard Plantagenet worked as a gardener (and where he's buried)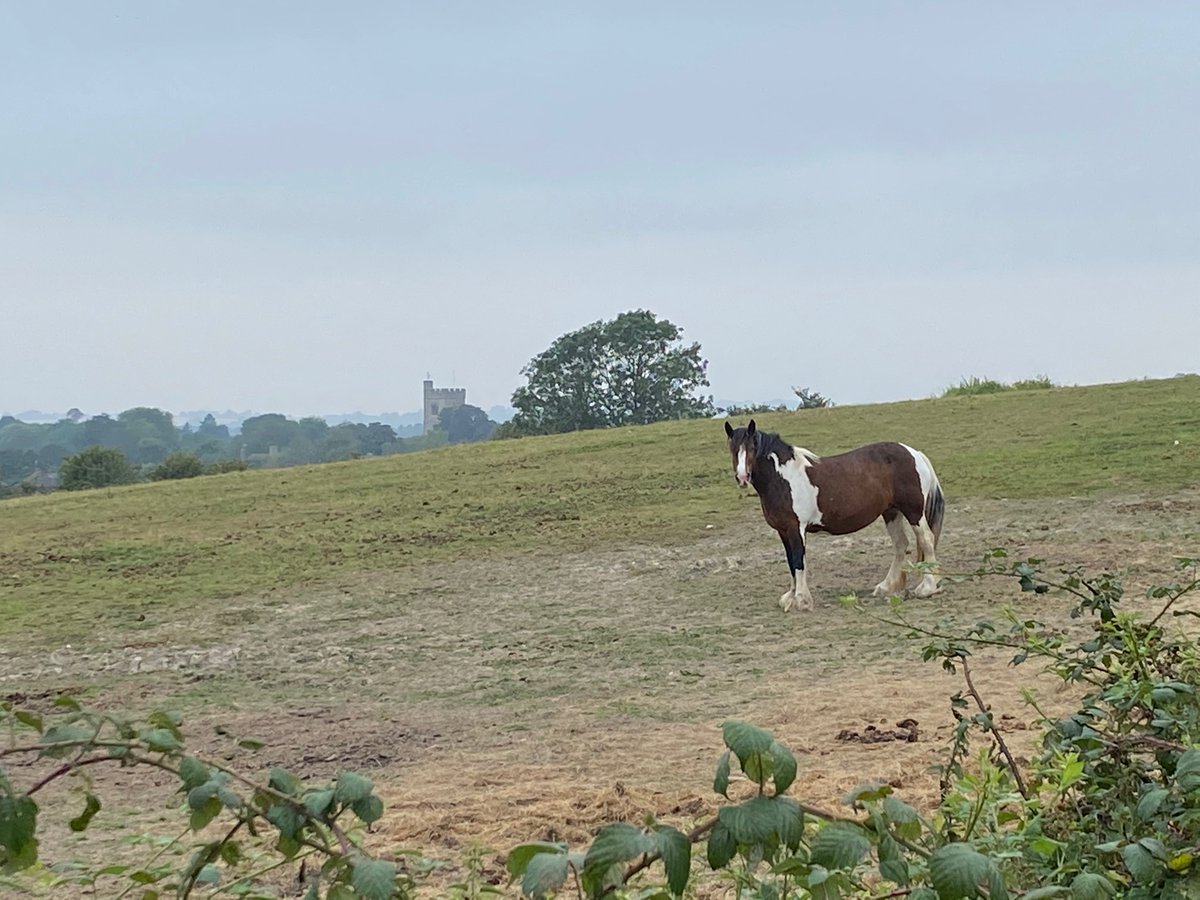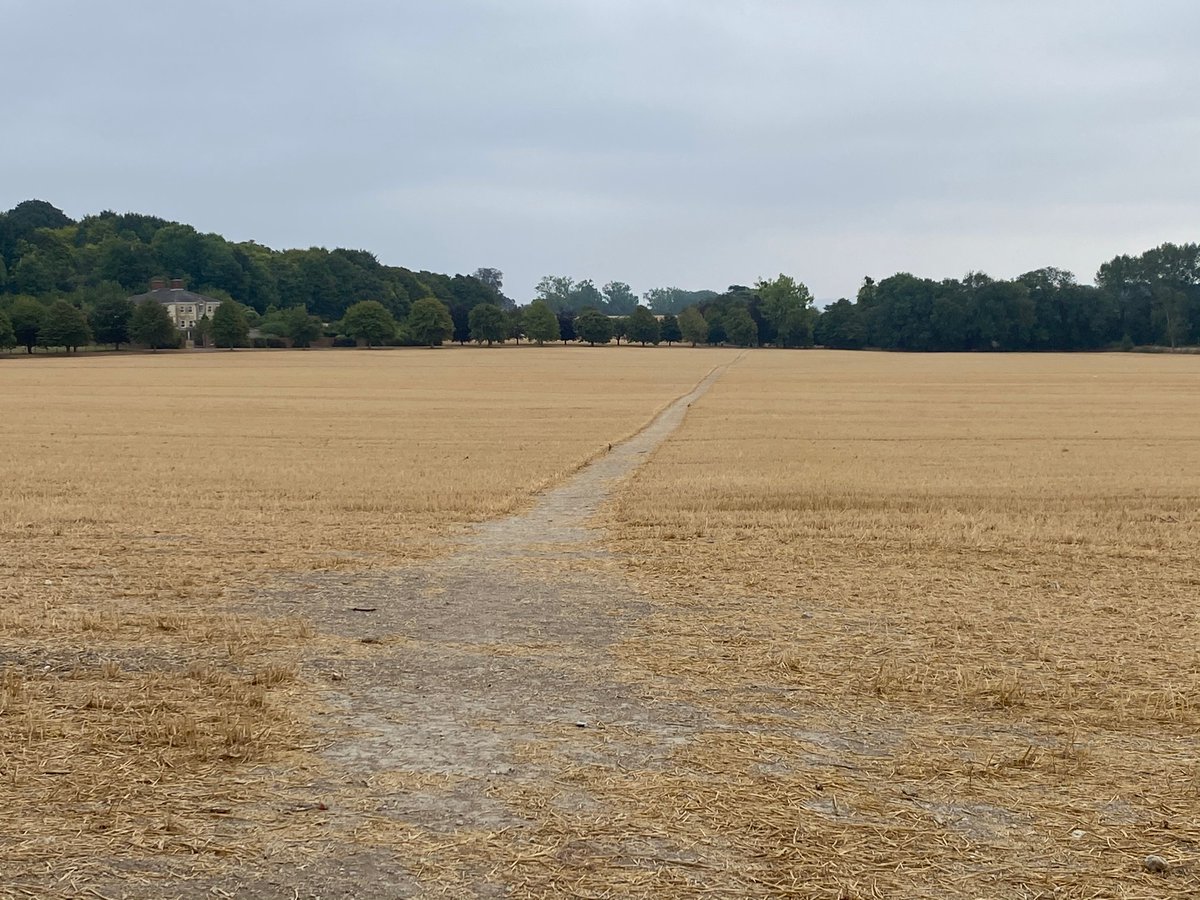 Boughton Lees was a bit of an A road with a village surrounding it. A brilliant bit of guidebookery drew my attention to the round windows on the pub. These are the same design as some windows in Pluckley, Britain's most haunted village. Pluckley, though, is elsewhere.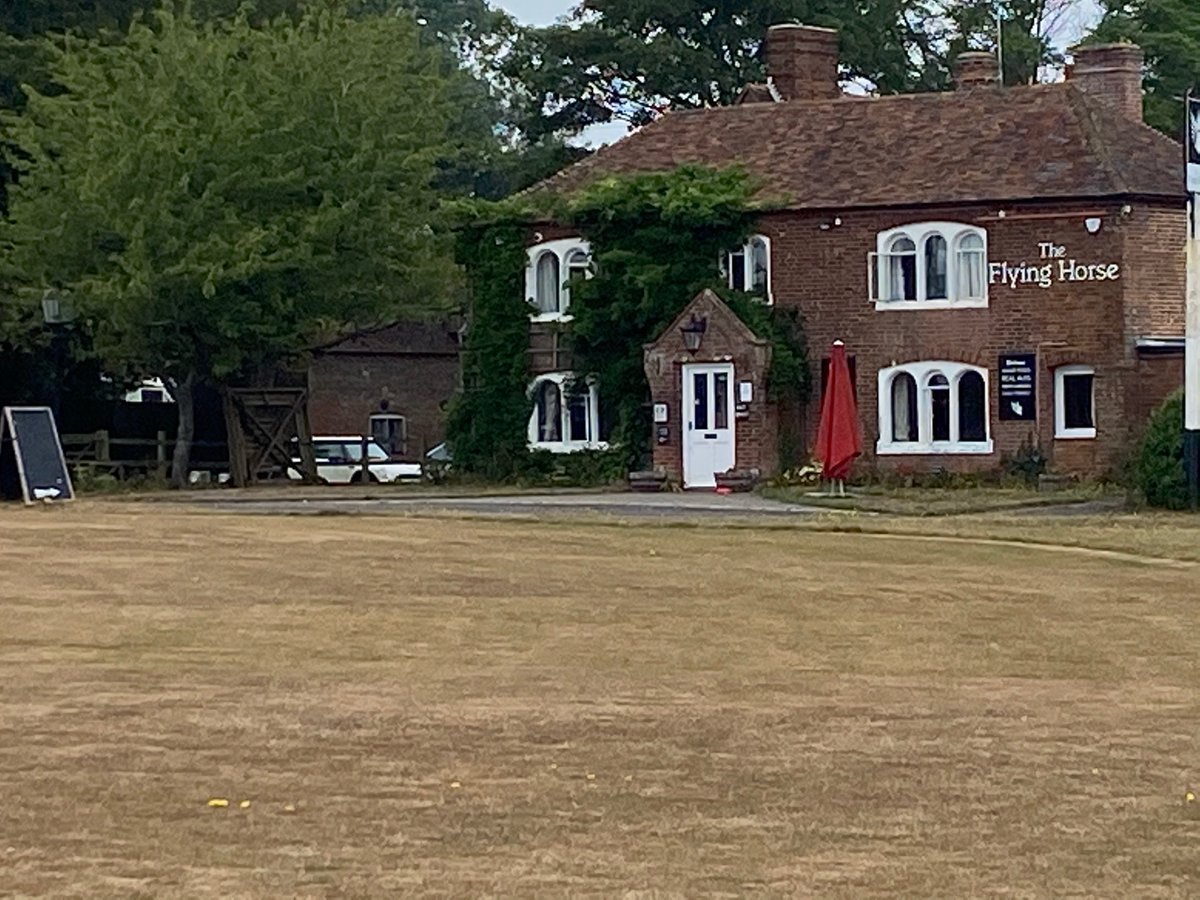 Boughton Aluph had a pretty church. If it had been open, there's a fireplace where pilgrims used to cook for themselves.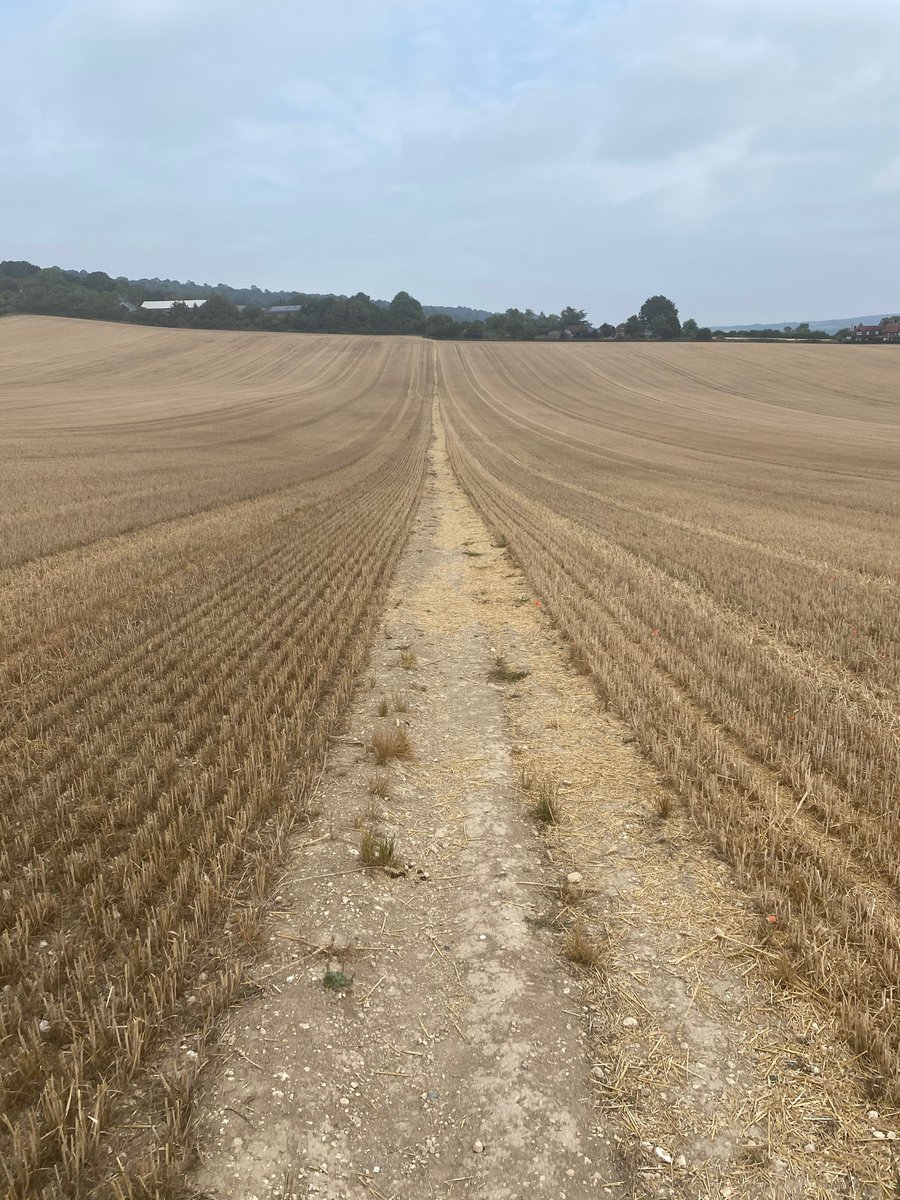 After countless "this is where Austen's niece's best friend once thought about going" comments, Godmersham was paydirt. Austen did stay there, she did write chunks of Pride & Prejudice and other work there, and it's featured on the new £10 note.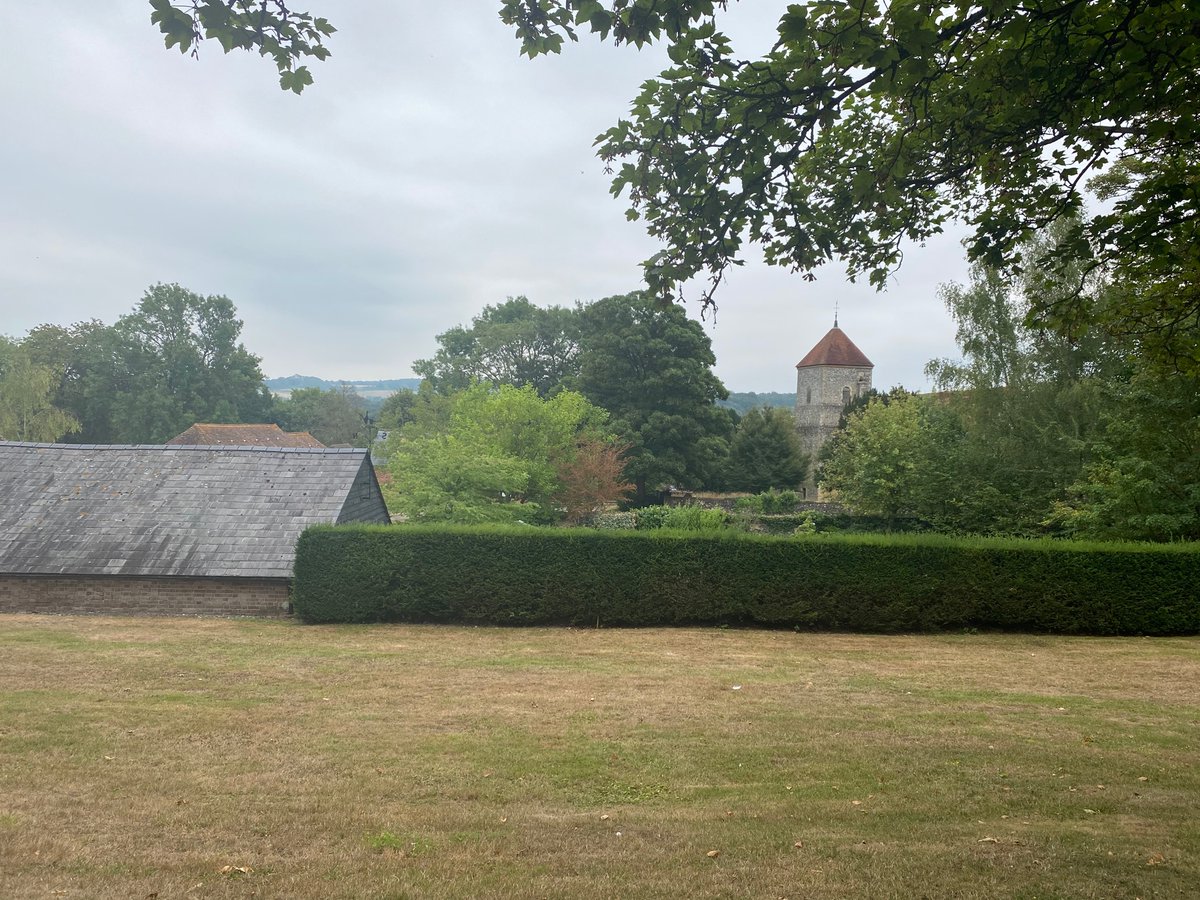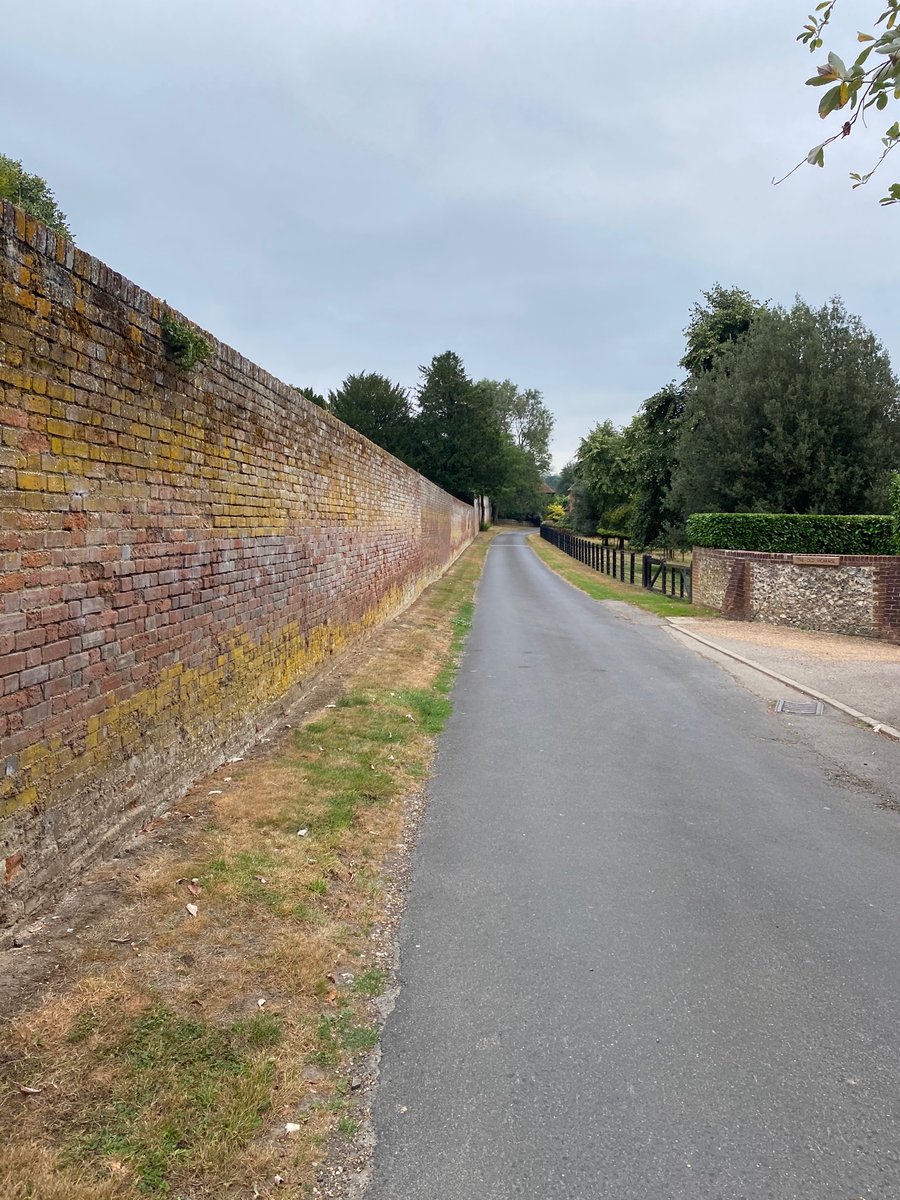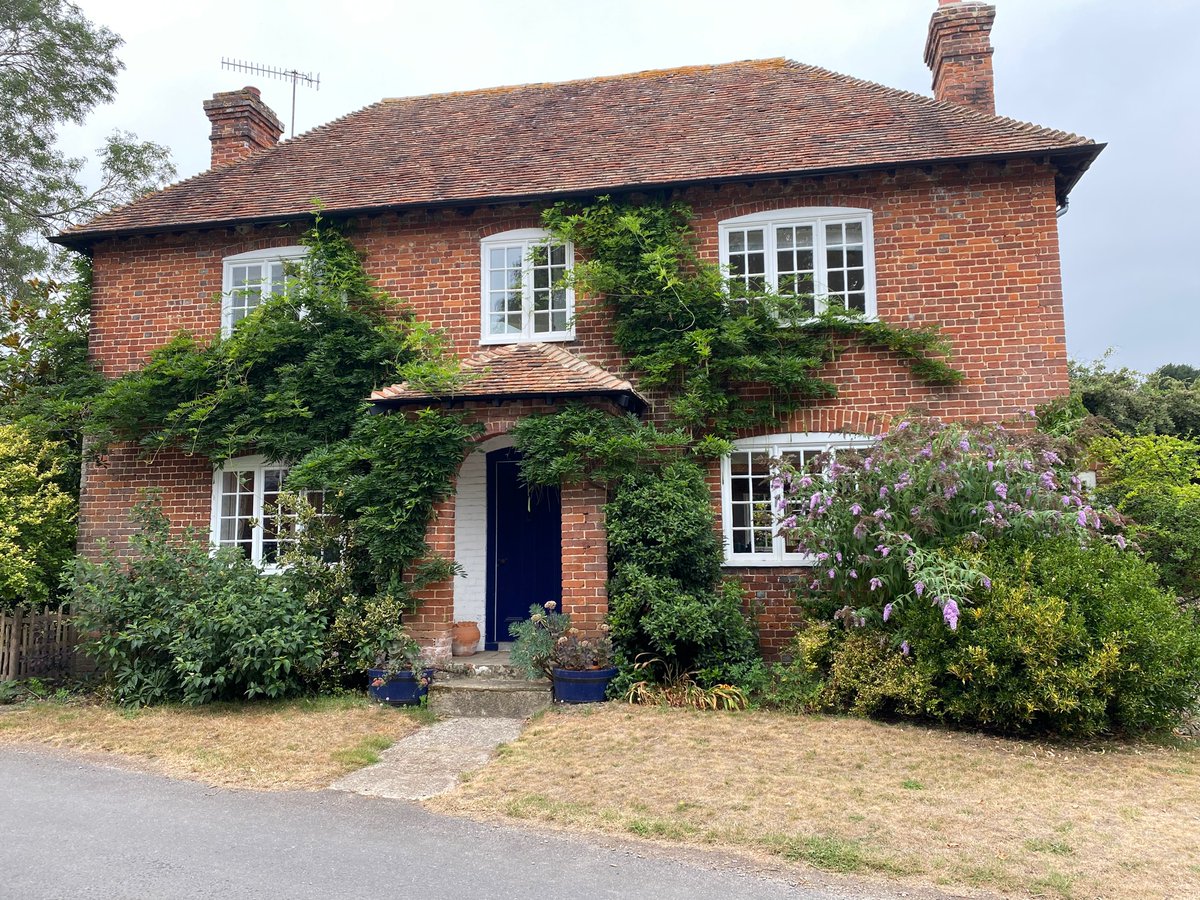 Still, back to her niece. She almost married James Wildman, who lived up the road in Chilham. She didn't because he, as an abolitionist, sold Chilham castle to pay for the money he lost from giving away his plantation.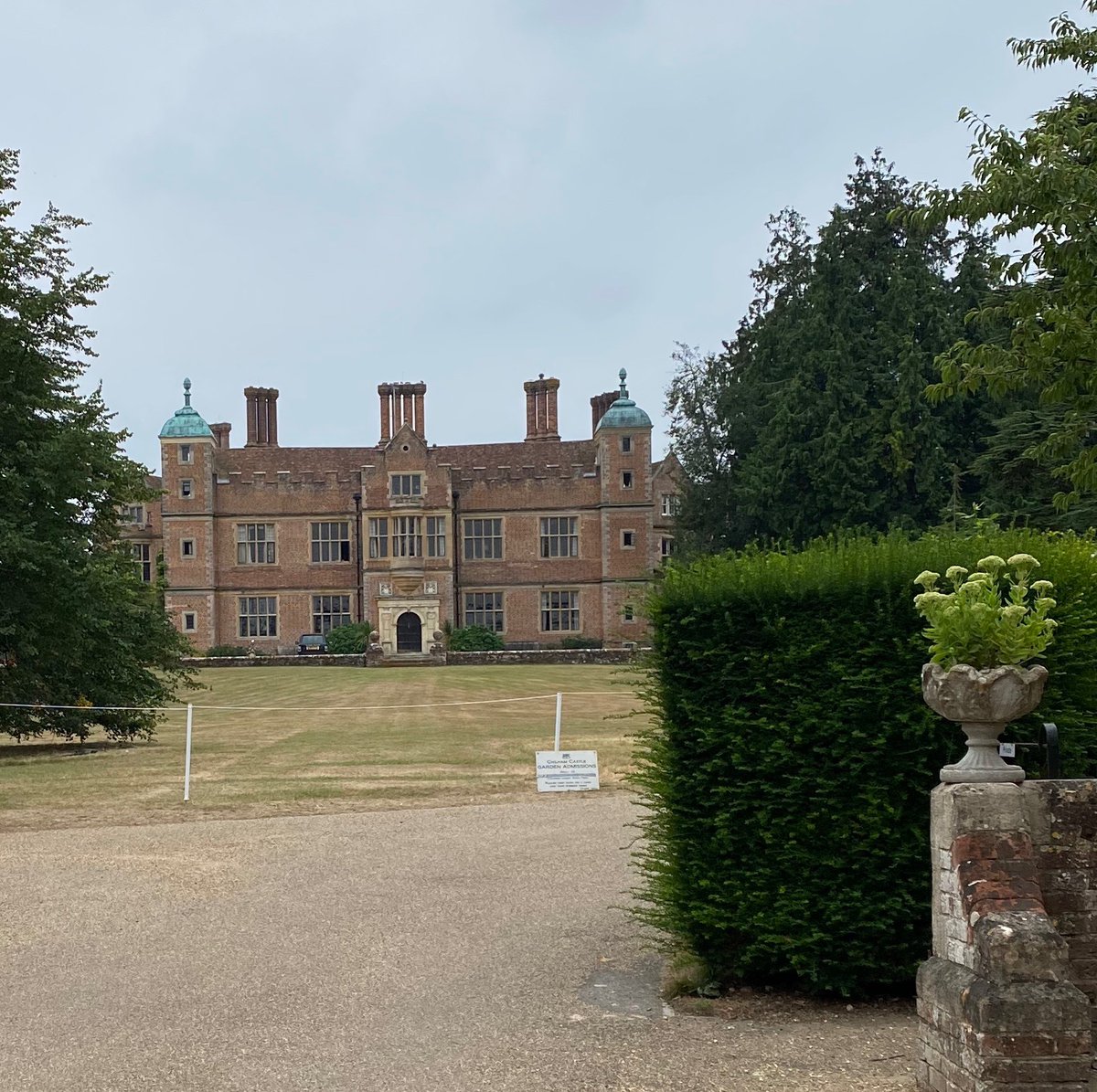 Chilham itself was yet another pretty village. At this point I'd reached saturation point with corn meadow views, medieval houses and Norman churches.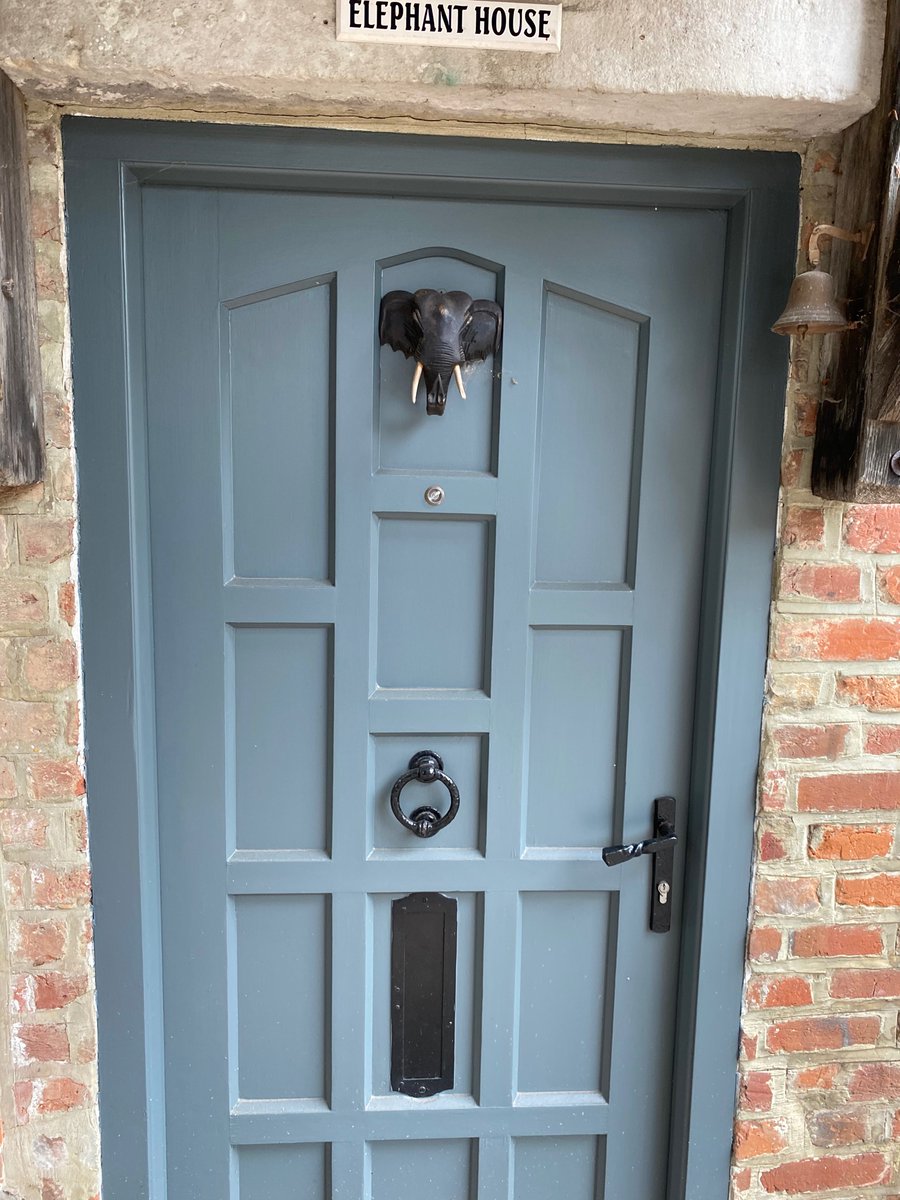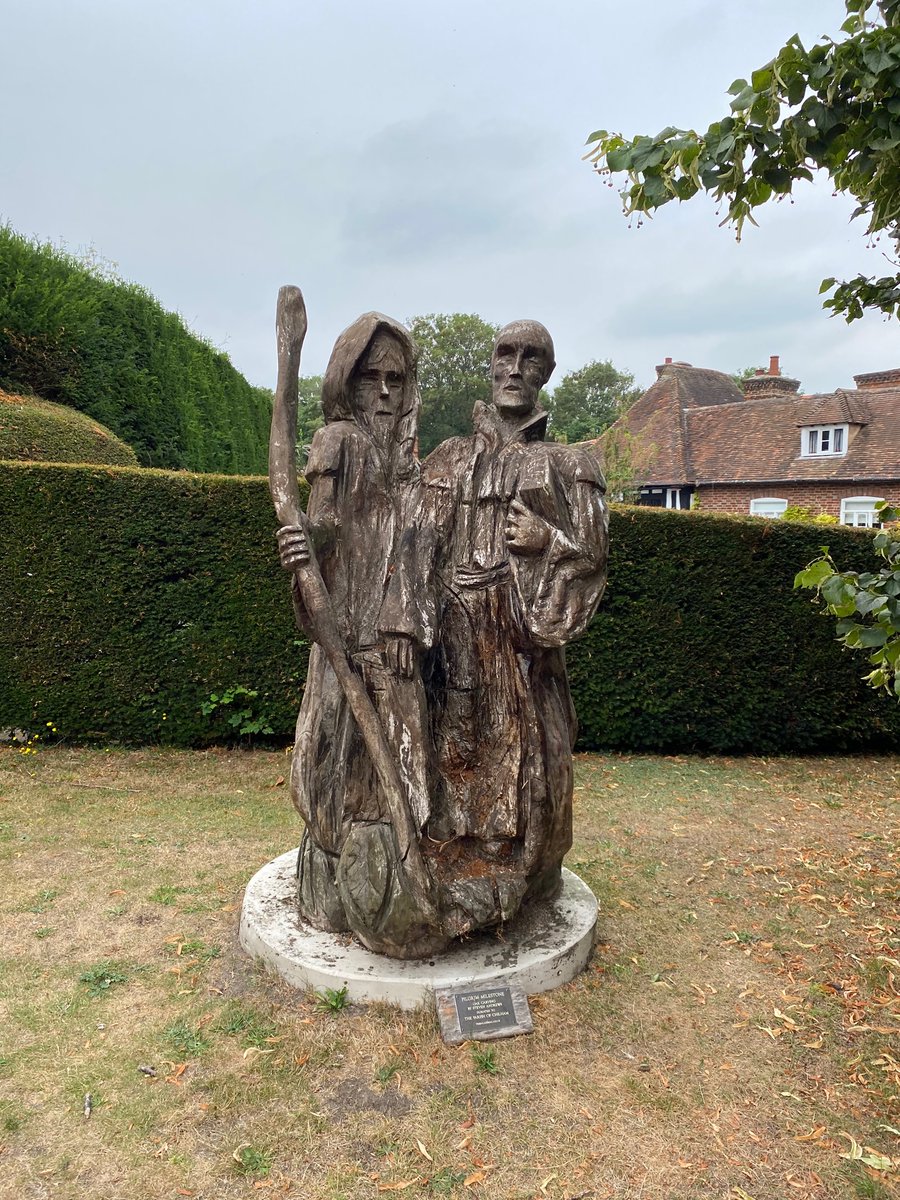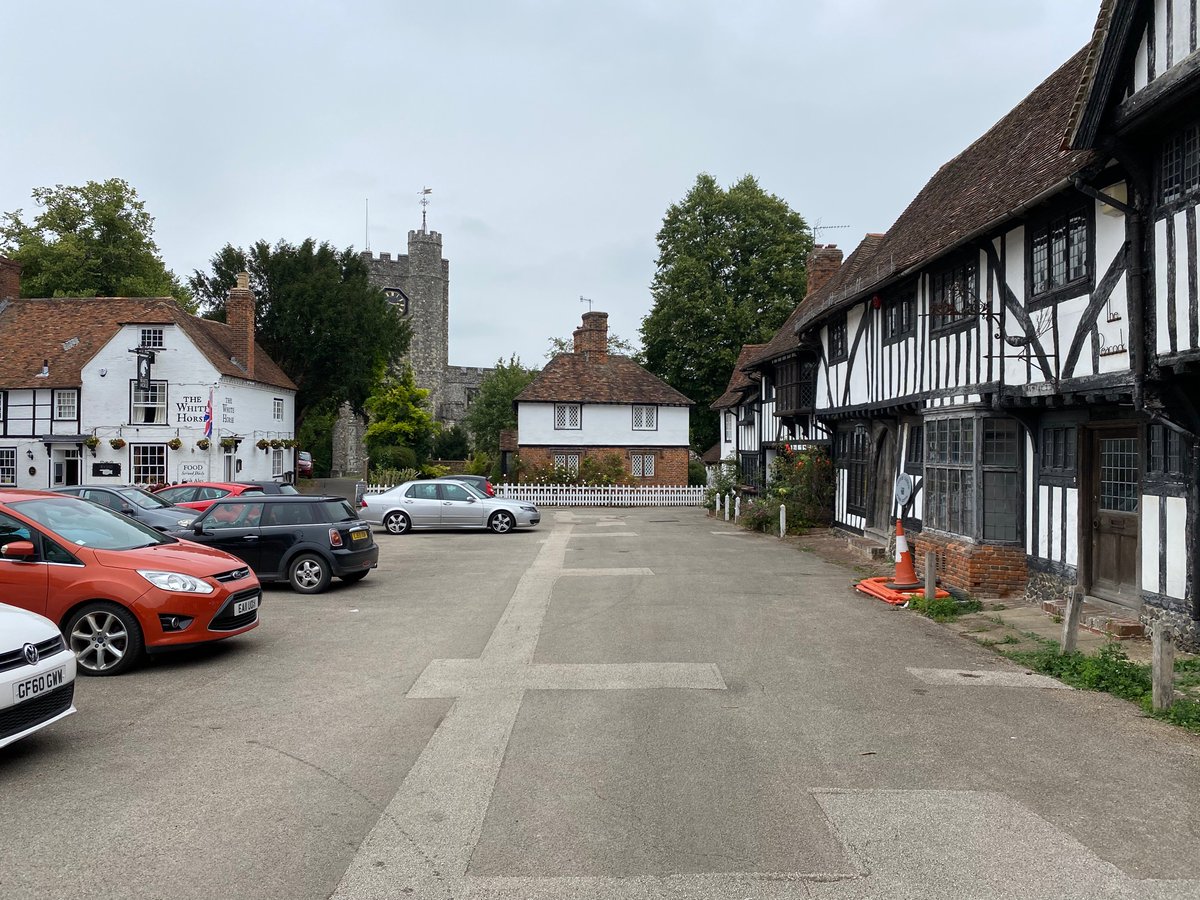 From here on in it was apple territory. From charming orchards to whole underworlds of apple pickers living in caravans. Nigel Farage would have had a hernia just looking at the pickers.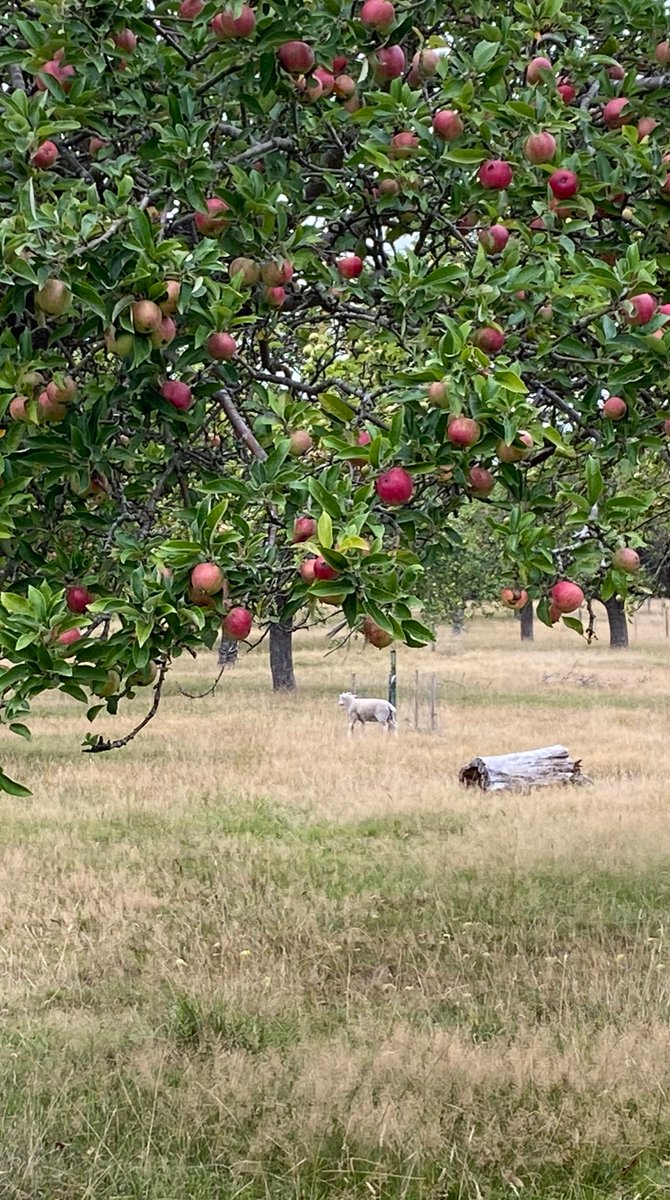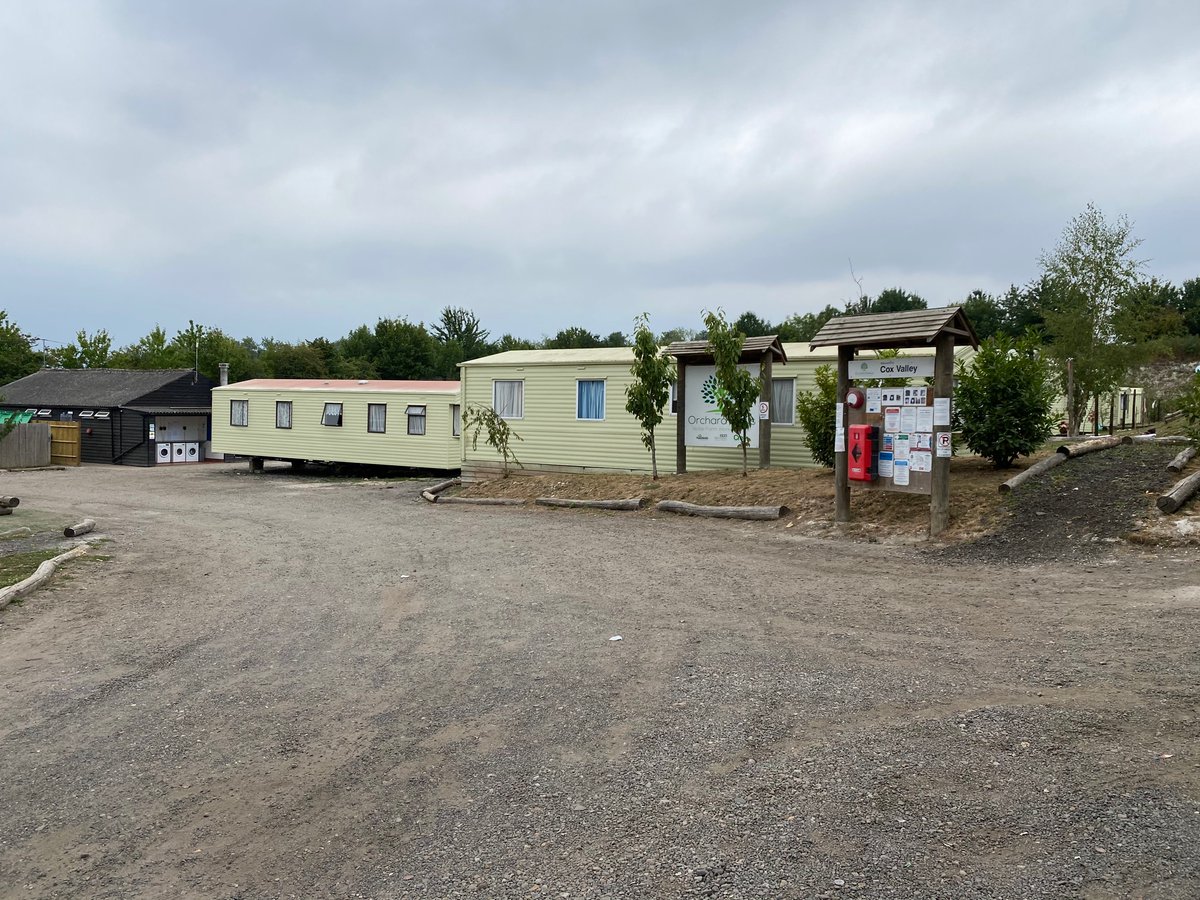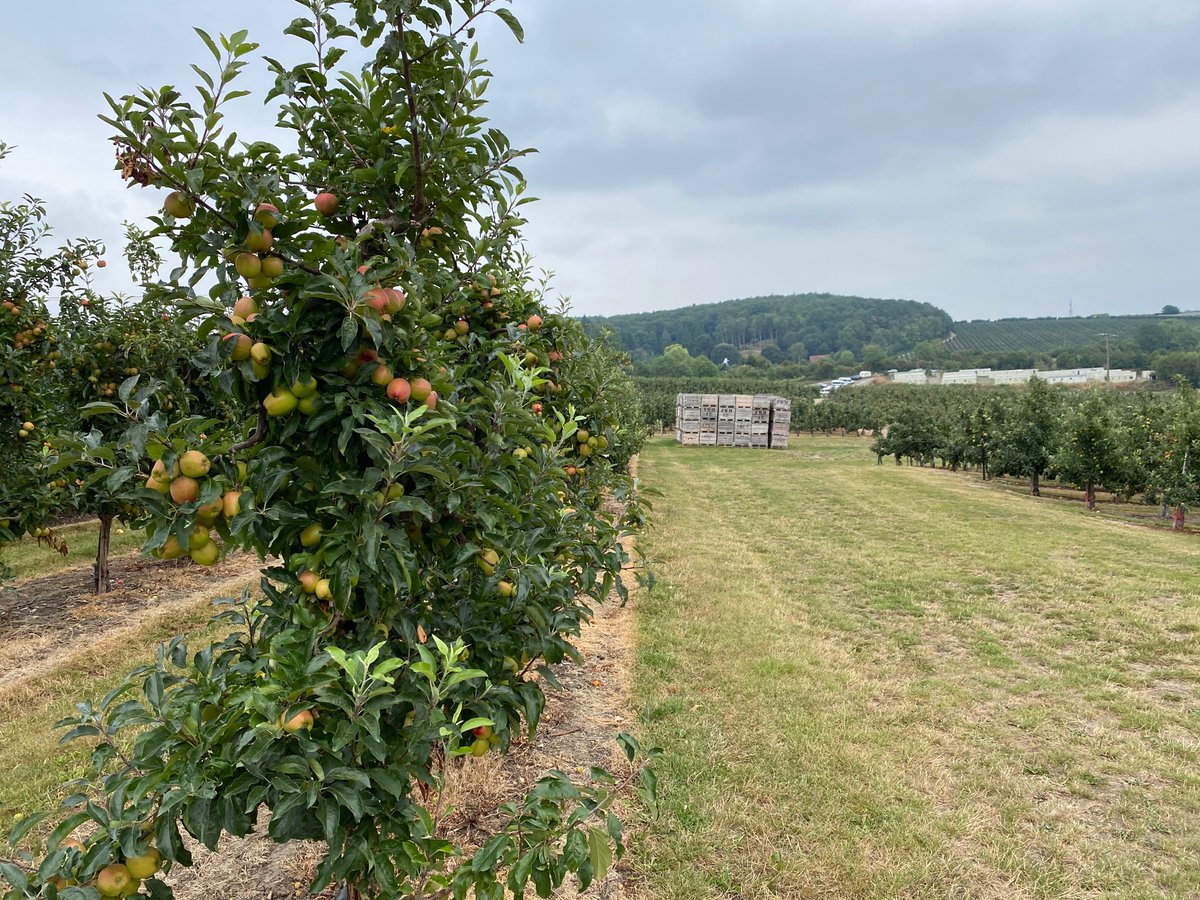 Just time for one last hollow way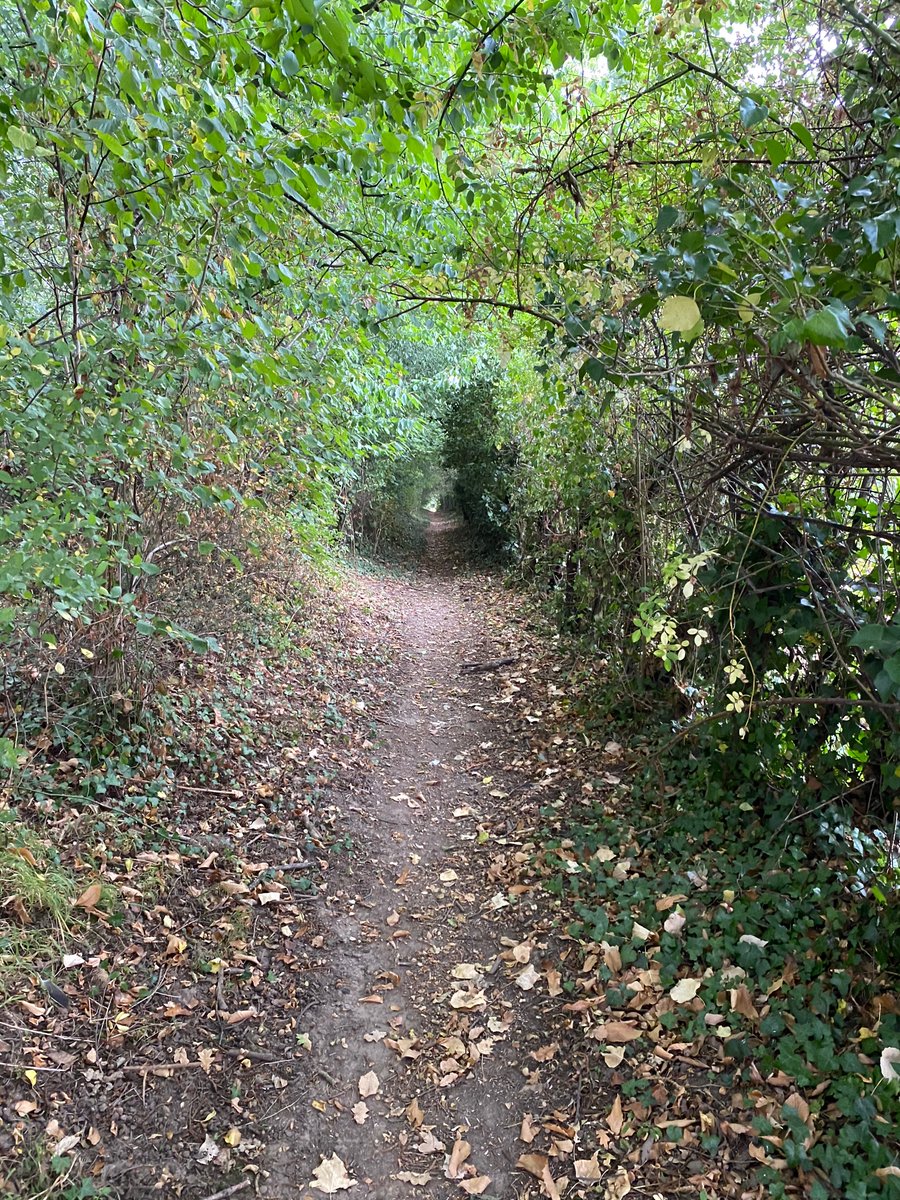 and one last strange village name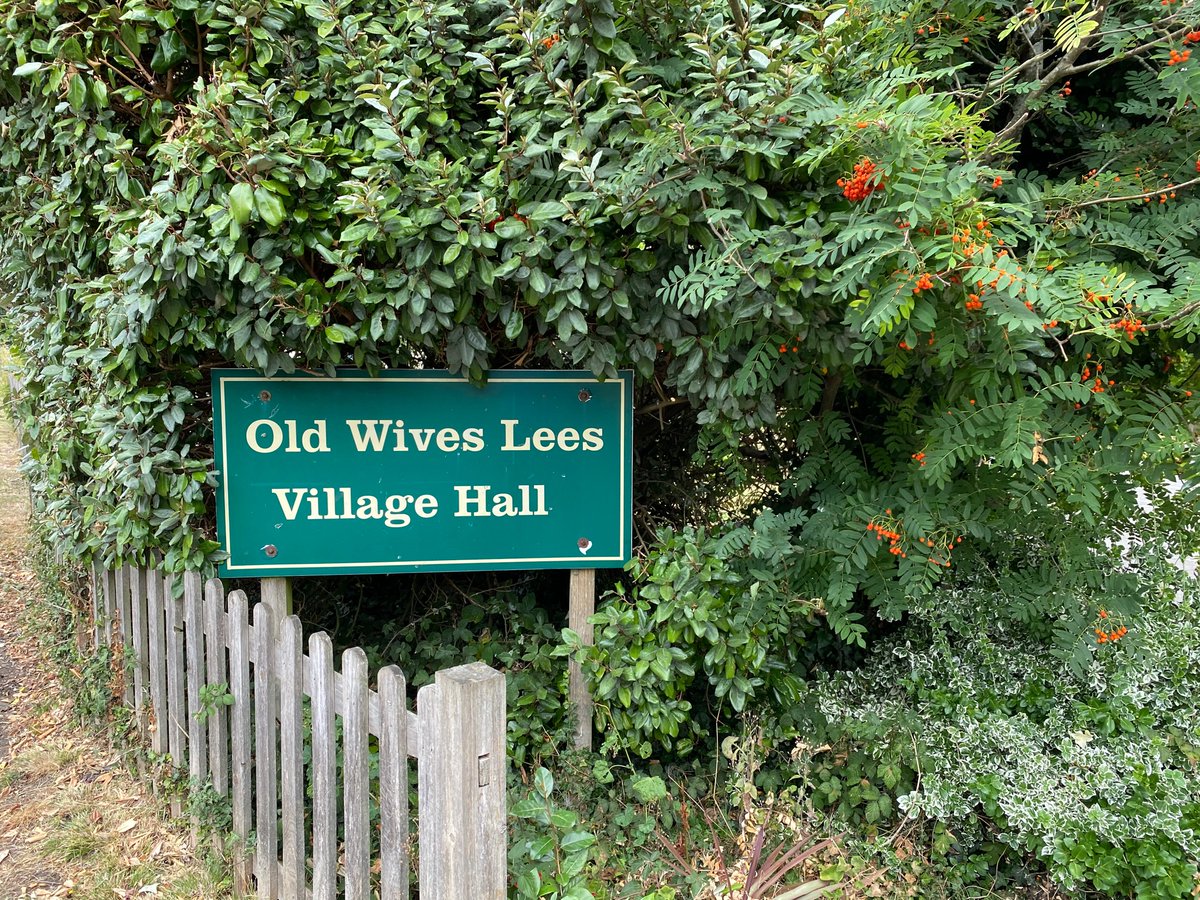 before a Tales reference. Harbledown is the last stop for Chaucer's pilgrims & where the Manciple steps in for the drunk chef. "Woot ye nat where ther stant a litel toun Which that ycleped is Bobbe-up-and-doun". The bob up and down Harbledown road is tiring on the legs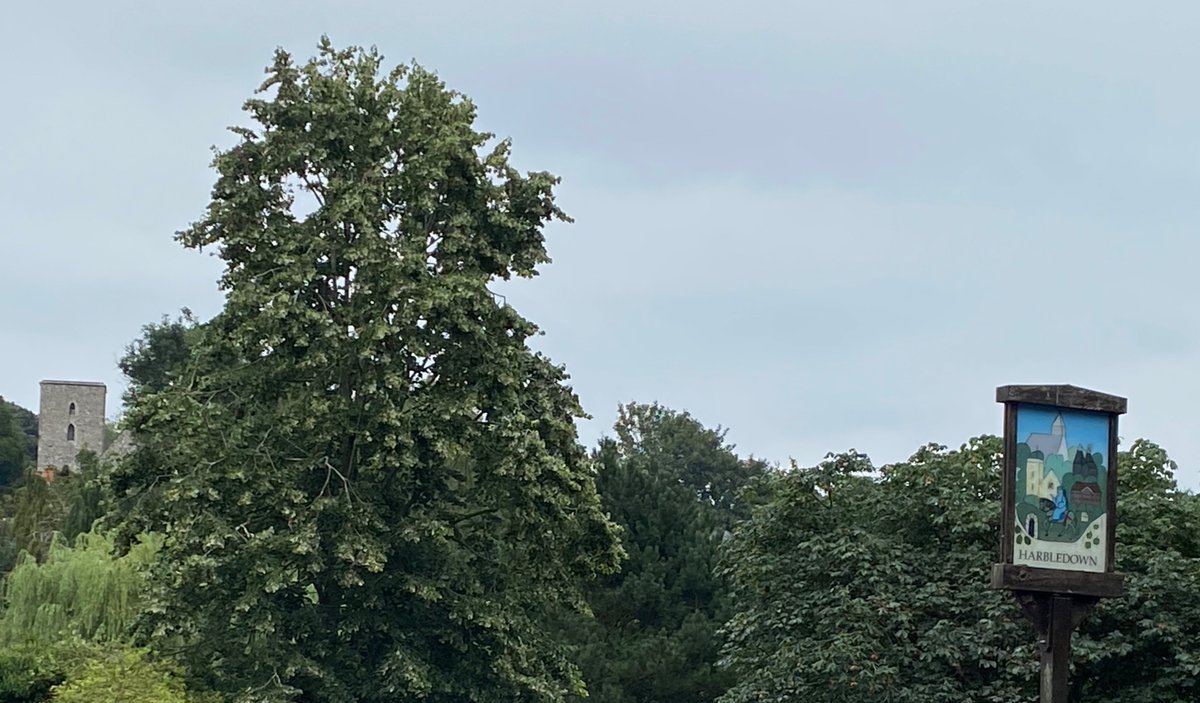 At last, my first sighting of the Cathedral and walking through the West Gate. Canterbury getting ready for Friday night is really quite a sight and there seem to be an abnormally high number of drunks around, but Pilgrims Way done. 90 miles in 5 days and am starving.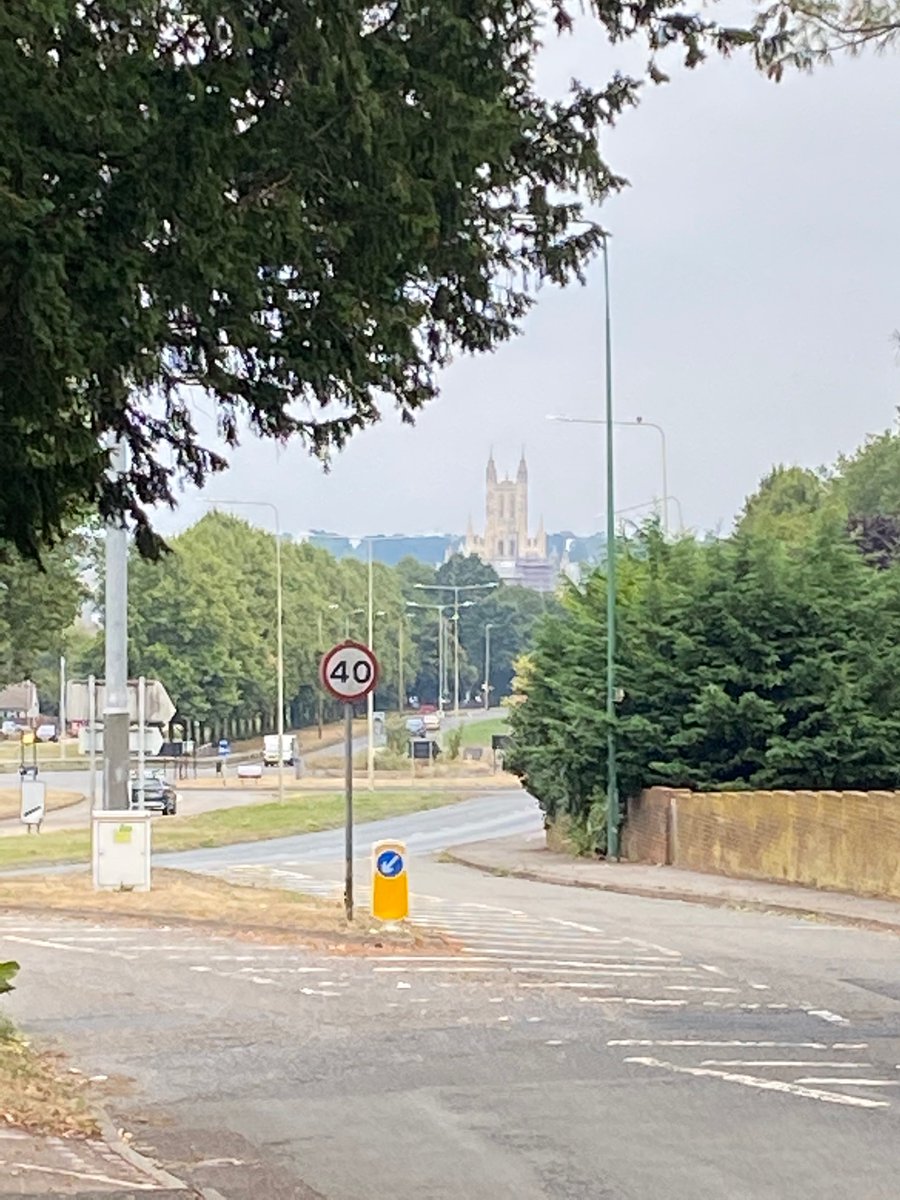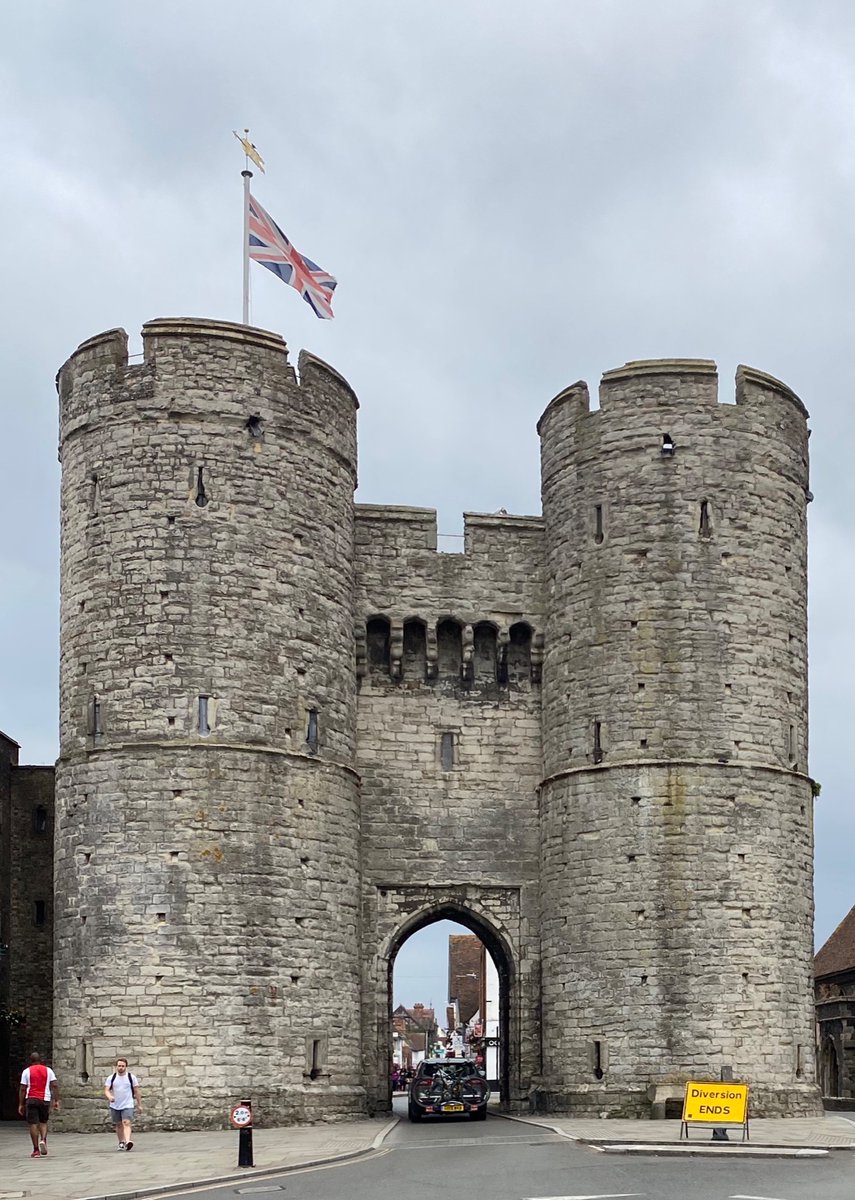 View from the hotel a little more pleasant